Welcome fom Campus Principal

The University of the West Indies is the region's first and top choice for tertiary education. UWI is a fully autonomous institution serving 14 different countries including: Antigua & Barbuda, the Bahamas, Barbados,
Belize, British Virgin Islands, Cayman Islands, Dominica, Grenada, Jamaica, Montserrat, St. Christopher & Nevis, St. Lucia, St. Vincent & the Grenadines, and Trinidad & Tobago.
The University now has four main campuses: Mona, Jamaica; Cave Hill, Barbados; St. Augustine, Trinidad; and, most recently, the Open Campus, which has been formed out of the University's School of Continuing Studies, Tertiary Level Institutions Unit and Distance Education Centres throughout the Caribbean.
The St. Augustine Campus in Trinidad & Tobago is an attractive campus situated 15 kilometres (east) of Port of Spain (the nation's capital), with a distinctive mix of early 20th century and modern architecture and rich landscape of indigenous and introduced trees and shrubs.
The University of the West Indies provides a high quality and stimulating learning environment, against a delightful backdrop of Caribbean hospitality. We are committed to being an equal opportunity institution, with a culturally diverse cross-section of local, regional and international
students, which adds so much more value to the UWI experience. The St. Augustine campus boasts a current total student population of over 13,000 full-time and part-time students. There is a high demand for places at the undergraduate level; last year alone there were over 4,000 more applications than places in undergraduate degree, certificate and diploma programmes.
UWI offers a wide range of courses, thus providing the flexibility to encourage students to achieve their full potential. Students are exposed to high quality teaching by international scholars in all disciplines, who will
introduce you to sound theory while providing illustrations and examples of how these theories can be meaningfully applied.
We provide premier academic facilities, which include modern computer and laboratory equipment, with campus-wide Internet access including widespread wireless capability; a state of the art auditorium – The Learning Resource Centre – that also houses tutorial rooms and a computer laboratory; five libraries; and a Centre for Language Learning, offering an optimal environment for language learning. A new Student Administration Building now serves as a user-friendly hub for student services and information.
Student life at UWI, however, is not only about academics. In true West Indian fashion, we work hard and we play just as hard. Over the last few years we have invested extensively to create a range of sporting and recreational facilities, including an expansive Student Activity Centre and a multi-million dollar Sport and Physical Education Centre. Students can also enjoy the many activities and services, which are offered through the Guild of Students and its clubs and associations.
Currently, UWI Alumni can be found at the highest levels of government, corporate and professional organisations the world over. With such a reputation of excellence, we are convinced that if you choose UWI to provide you with a sound university education, you will not only have a
memorable student experience but will also be a satisfied UWI graduate and find your own niche as one of over 50,000 UWI Alumni who are contributing to society and humanity.
Should you have any additional questions or concerns after reading through this prospectus, I encourage you to visit it us online at www.sta.uwi.edu, contact the Admissions Office, or better yet, pay a visit to our beautiful campus. I look forward to welcoming you to our learning community at The UWI St. Augustine Campus.
Prof. Clement Sankat
Pro Vice-Chancellor & Campus Principal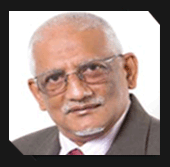 " The purpose of the Undergraduate Prospectus is to help you make very important decisions about where you are going to study and what you should study during your undergraduate years. It is my hope that after reading this prospectus you will choose The University of the West Indies, and make a decision on the programme you wish to pursue at the St. Augustine campus."