MEXICAN Cuisine
MACO TACO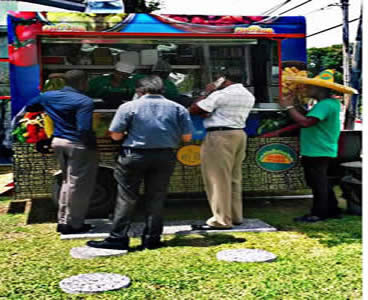 Maco Taco was initiated as a response to the glaring fact that, despite its international popularity, there has been one major food type notably absent from Trinidad and Tobago's laden culinary landscape. That bracket is none other than Latin American cuisine. Maco Taco offers authentic Mexican fast food that has been infused with our own inimitable Trini style and flavor. These include tacos, burritos, rice bowls and so much to choose from with a fusion of their own garlic sauce, chadon beni and tamarind.
Location: Western side of The Faculty of Food and Agriculture Nazir Ahmad Building, North of the Main Campus
Opening hours: Mon-Fri: 10:00 a.m.- 5:00 p.m..