Vendor Directory at the UWI St. Augustine
Vendor Directory at the UWI St. Augustine
SERVICES
vending machines

VENDING PLUS



Feeling dehydrated? Then stop by one of our numerous vending machines stocked providing an assortment of ice cold beverages to quench that thirst including water, juices and carbonated drinks.
Locations:
Division of Facilities Management (DFM)
Engineering Undercroft
Frank Stockdale Building
Humanities Undercroft
Joyce-Gibson Innis Hall (Medical Sciences Complex, Mt. Hope)
Milner Hall
Natural Sciences Undercroft
Open Campus (Gordon Street)
School of Veterinary Medicine (Mt. Hope)
Student Activity Centre (SAC)
Student Recreation Centre (Faculty of Medical Sciences, Mt. Hope)
Teaching and Learning Centre (TLC)
The University of the West Indies Bookshop
Trinity Hall
Opening hours: Mon- Sun: 24/7


CARIBBEAN NECTARS TOP-UP MACHINE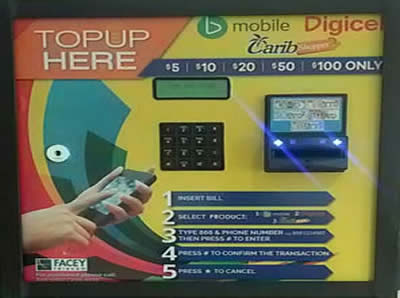 For all your Bmobile and Digicel phone cards, visit the Caribbean Nectars Top-Up machines located ground floor, The Teaching and Learning Centre and Lloyd Braithwaite Building.
Location 1
: The Teaching & Learning Centre
Location 2: Lloyd Braithwaite Building