Life in Science Sessions
By Jarome Ali and Amy Deacon
In 2017 The Department of Life Sciences launched a new initiative called the 'Life in Science Sessions'. These sessions are aimed at creating a space where researchers can share their work in a friendly, comfortable atmosphere, in a less formal setting than the Thursday seminar series.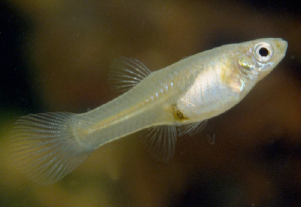 A female guppy - the theme of Dr. Amy Deacon's 'Life in Science'.
Initially instigated by Jarome Ali, an Associate Professional, and his supervisor Dr Amy Deacon, the sessions are now co-organised by two postgraduates: Delezia Singh and Joshua Spiers.
The idea behind the monthly sessions is that scientific research can be all-consuming, and researchers may become so swamped in their work that they don't have to opportunity to share it with their colleagues, or to find out about the work of others.
To remedy this, Life in Science sessions feature a short, informal talk (about 20 minutes) detailing the biography, past research or ongoing work of a member of staff or postgraduate student from the department. This is followed by a social where people can chat about the topic of the day, share their ideas and catch-up over drinks and snacks. That is, the events are a chance to share about Life Science or one's 'Life in Science'. While discussing this event, the Head of Department noted that, before his passing, Professor Chadee was also considering starting a series with the same goals.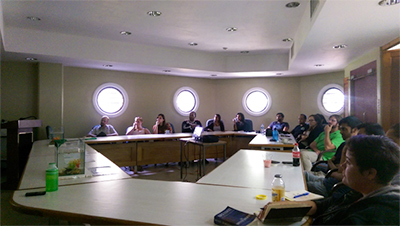 Full house: Just part of the crowd at the first Life in Science Session
Our first event was held on the 17th of May and Dr Deacon discussed her fascination with the Trinidadian guppy as a system for research. She described how she carries out behavioural and mesocosm experiments to investigate why guppies are so good at invading new environments. One of the standout discoveries she mentioned was that just a single female guppy is capable of establishing a population that can survive for at least 2 years! The answer to the obvious question is that female guppies are able to store sperm once they've mated, and then later choose when to fertilise their eggs.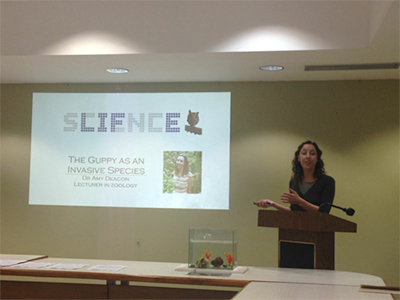 Dr Deacon gives the feature talk for the first Life in Science Session
The sessions have now been running for 6 months, and are extremely well attended by both staff and students, creating a culture of collaboration within the department that would make Professor Chadee proud.
The last session for 2017 will be from Dr Alexis Marianes on Wednesday 13th December at 4pm, Natural Sciences Conference Room. The talk is entitled 'A Pleasure in the Pathless Woods'.  All are welcome to join us for science, snacks and socialising!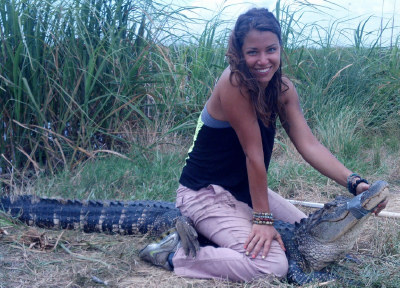 We will learn more about Dr Alexis Marianes' 'Life in Science' at December's session!
Life in Science Sessions
Ryan Mohammed 'Conservationist vs Capitalist: an Internal conflict of an Aquatic Biologist.'
Richard Sebro 'MEOR: The Hunt for the Extremophile.'
When: Wednesday 21st February at 4pm -5pm
Where: Conference Room
Natural Sciences Building
Open to Faculty and postgraduate students
Refreshments provided
For more information, contact: uwilifeinscience@gmail.com