May - June 2008



Issue Home >>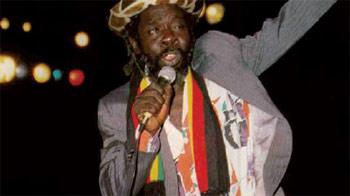 Honoring Our Own
UWI honors Black Stalin, Angela Cropper, Kari Levitt, Kynaston McShine and Arthur D. Hanna

A Calypsonian, Statesman, Assistant Secretary General of the United Nations, Museum of Modern Art curator and leading scholar, are among the persons to be celebrated at the UWI Graduation Ceremonies later this year. The list underscores the impact that West Indians continue to have on the global arena.

The Doctor of Letters (DLitt) will be conferred on Mr Leroy Calliste, the Trinidadian calypsonian known as Black Stalin, at the St Augustine ceremonies. Calliste is considered to be one of the major practitioners of traditional Calypso, providing insightful social and political commentary in his compositions. In recognition of his tremendous contribution to Trinidadian culture, Black Stalin was awarded the Hummingbird Medal (Silver) in 1987.

The five honourees at the St Augustine ceremonies will include two women – Mrs Angela Cropper, an environmentalist and Professor Kari Polanyi Levitt, an economist and scholar. An alumna of The University of the West Indies, Mrs Angela Cropper was recently appointed an Assistant Secretary-General of the United Nations. She is also Deputy Executive Director of the UN Environmental Programme and is best known for her leadership and commitment to sustainable development through her work with the Cropper Foundation.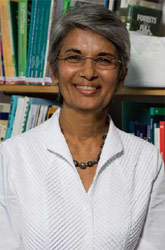 Hungarian-born Canadian, Professor Kari Levitt, has been associated with scholarship and development policy in the Caribbean for nearly 50 years. During the 1970s she served as advisor on National Accounts to the Government of Trinidad and Tobago. Professor Levitt is Professor Emerita at McGill University in Canada. She will be conferred the honorary degree Doctor of Laws (LLD).

Mr Kynaston McShine, Trinidadian curator and art historian, will be awarded the Doctor of Letters (DLitt) honoris causa. Mr McShine has devoted his life to the visual arts and is the Chief Curator at Large of the Museum of Modern Art (MOMA) in New York. His expert work and achievements have been recognised with several awards, including an honorary doctorate from the San Francisco Art Institute.

Bahamian public servant and statesman, His Excellency the Hon Arthur D. Hanna will receive an honorary LLD. A champion of civil rights in the Bahamas, His Excellency was appointed the seventh Governor-General of the Commonwealth of the Bahamas. The Governor General is also a legal luminary and served as Deputy Prime Minister and Leader of Government Business in the House of Representatives of The Bahamas from 1967 to 1984.

Pictures (Top) Calypsonian Black Stalin / (Below) Environmentalist Angela Cropper