Our People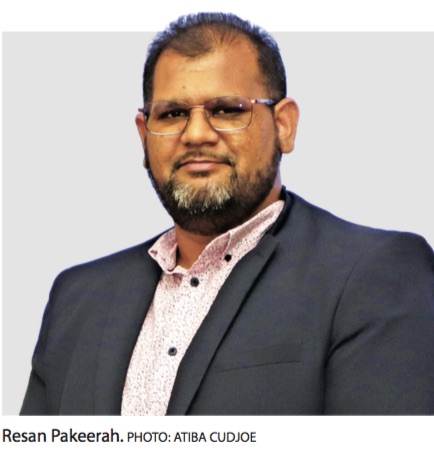 In the past seven years, Professor Judith Gobin has presented her research and provided expertise as a marine biologist to the United Nations more than 12 times. As a scientist and Caribbean Community (CARICOM) advisor, Gobin formed part of an essential team negotiating on behalf of Small Island Developing States (SIDS) in the UN Convention on the Law of the Sea (UNCLOS).
The contributions were based on her nearly four decades of research, as well as her experience as a scientist in a region burgeoning with potential but lacking in resources. Her commitment wasn't solely professional – Prof Gobin is committed to making advances for science and marine biology specifically in the Caribbean. In March, her years of advocacy peaked when nearly 200 countries agreed to a historic treaty which has been a point of international contention for 40 years – since 1982 when UNCLOS was created.
Uncharted and unprotected
The Biodiversity Beyond National Jurisdiction (BBNJ) Treaty will provide a legal framework for protecting the high seas. Presently, nations have jurisdiction over water near their coasts, but the high seas have long been uncharted and unprotected territory, leaving the majority (approximately 50 percent) of the Earth's oceans susceptible to unregulated activities such as deep-sea drilling and overfishing. The treaty would protect up to 30 percent of the waters currently without jurisdiction. Within the next few months, the process for putting the BBNJ treaty into effect will be carried out. Sixty countries must ratify it before BBNJ can be enforced.
Under the BBNJ treaty, marine protected areas (MPAs) will be designated, capacity building for marine technology, research methods and inclusion on research expeditions – all are stipulated with a special focus on developing nations including SIDS. Environmental impact assessments will be required before any engagement in activity in the high seas; and most importantly, a mechanism for profit-sharing of marine genetic resources (MGRs) will be established.
MGRs have long been used in the pharmaceutical industry, however, the processes have been monopolised by countries with wide-reaching resources.
"As a Caribbean scientist, I am extremely pleased that there will now be 'fair and equitable sharing of benefits'. For too long, we have watched 'research ships passing in the night' taking our marine organisms away, and discovering years later, through scientific publications, that a new and valuable pharmaceutical was produced from that organism," said Prof Gobin, who heads the Department of Life Sciences within UWI St Augustine's Faculty of Science and Technology.
Protecting our marine resources
The opportunities open to scientists in the region are numerous, said Prof Gobin:
"SIDS scientists will now have a fighting chance. They can now carry out activities with respect to marine genetic resources and digital sequence information on marine genetic resources of areas beyond national jurisdiction. By working with international scientists on joint projects, in their laboratories etc. This means increased and improved opportunities for development and marine technology advances. For too long, these benefits did not redound to us. Hopefully, they now will."
She added that "Marine resources associated with island territories are often very biodiverse hotspots. SIDS as a group and by their geographic location have their special vulnerabilities: low populations and capacities, and reduced resources and/or some rich resources that have great potential for development, but lacking the capacity to develop them. These resources have been the targets of developed countries for too long. SIDS scientists have been waiting to uncover and learn about these ecosystems and their potential for years, as they lack the technical and financial capabilities."
Many of Prof Gobin's lectures and presentations to the UN focused specifically on MGRs as well as capacity building. She has presented on MGRs and profit-sharing, diversity and inclusion, SIDS and preservation. The provisions for MGRs in the treaty are not ideal, however.
"Sure, we compromised at best, but we put aside our differences to deliver a treaty that will be for the good of all mankind – to protect the oceans, build our resilience to climate change, and to safeguard the livelihoods of millions of people. What a historic moment when we laid down our political differences and became a world without divisions," said Gobin.
'Now the real work starts'
The agreement is only the beginning as the treaty remains to be ratified.
"Now, the real work starts. Within the treaty, there is the need to set up a number of committees and those will be key. The deliberations that are to come will make the difference because, if just one of those falls flat, there will be a loophole in the treaty," said the marine biologist.
Having also served for six years on the Trinidad and Tobago Environmental Commission, Prof Gobin felt at home among the technocrats and navigating legal jargon.
"It was really eye-opening. First off, it was great to be at the UN as a scientist and professor when you're actually there and giving advice, and at the same time, you're also seeing all the bargaining. It was very interesting to see the political bargaining that goes on- that was really outside of my everyday sphere of expertise," she recalled.
Yet for this marine scientist, the outcome of the bargaining process is what matters most, especially for the Caribbean and SIDS around the world.
---
SAY HELLO TO LAMELLIBRACHIA JUDIGOBINI, a deep sea tubeworm found in cold seeps and hydrothermal vents at enormous depths (from 964 to 3304 metres). If the name sounds familiar, it's because it was dedicated to UWI St Augustine's own Professor Judith Gobin.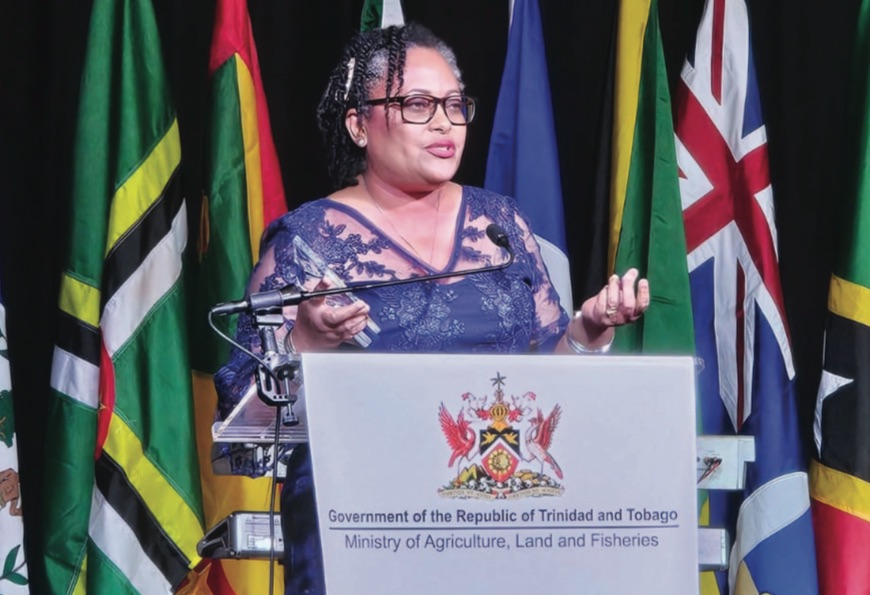 The new tubeworm, which can be found in the deep waters of Trinidad and Tobago, Barbados, and the Gulf of Mexico (and possibly also at the Kick 'em Jenny submarine volcano off the island of Grenada) was named by an international group of scientists led by Dr Magdalena Georgieva of the Natural History Museum in the UK. They chose to name it after Prof Gobin for her many important contributions to marine science.
Scientists believe Lamellibrachia judigobini is one of many unknown species inhabiting the depths off the coasts of Trinidad and Tobago. Because the sea floor is lightless, extremely cold (or in cases of hydrothermal vents incredibly hot), and has more than 100 times the atmospheric pressure of the surface, the species that thrive there have an usual ecosystem of which tubeworms are a crucial component.
So how does Prof Gobin feel about this rare honour?
"This must surely be a crowning point of my extensive marine career, and I am truly honoured," she says. "I sincerely thank the authors."
---
Zahra Gordon is a poet, freelance writer and communications lecturer.