Our People
The UWI graduate Toni-Marie Bobart joins prestigious Society of Actuaries
On April 5, The UWI St Augustine Actuarial Science Club held a ceremony at the Department of Life Sciences Conference Room to celebrate UWI graduate Toni-Marie Bobart becoming a Fellow of the United States Society of Actuaries (SOA).
Joining just over 19,000 other fellows from around the world, Bobart said the achievement was not an easy one, but she wants to be an inspiration to other aspiring actuaries and young people pursuing their dreams.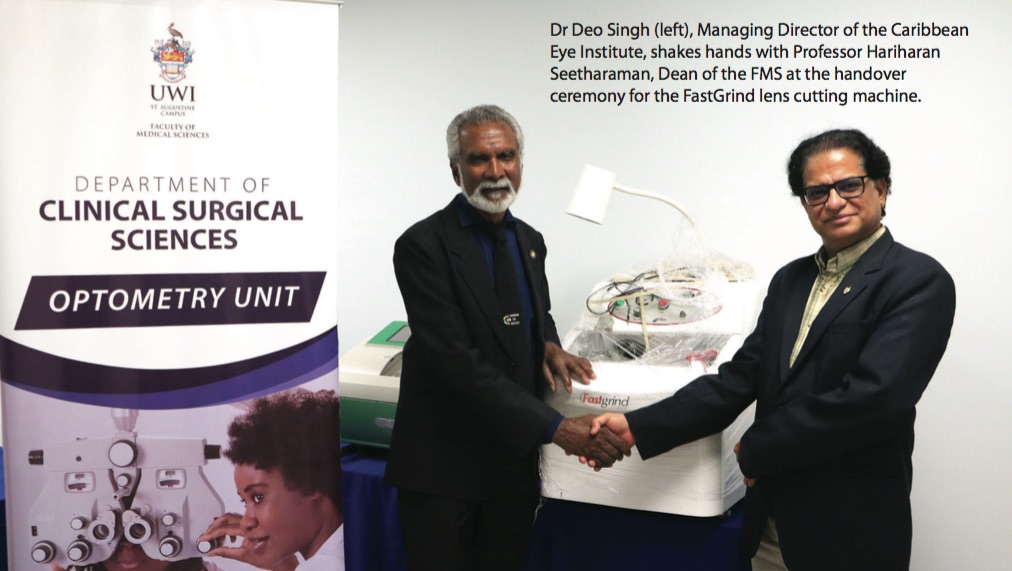 Though Bobart qualified in 2021, it was difficult to hold any ceremonies at that time because of the pandemic.
Speaking at the event, she said, "Sometimes I have to pinch myself to believe that I am where I am right now, because becoming an SOA Fellow has been a dream of mine for as long as I can remember."
She added, "The road, or rather mountain, to get here seemed too long and steep at times, but thankfully I didn't have to do it by myself."
Bobart completed the over 20 exams needed to become a SOA Fellow while working full-time and completing her studies in the UWI St Augustine Actuarial Science programme. She said the support of her friends, family, UWI lecturers, and God was key to her success.
Now on the other side of the process to become a fellow, Bobart told UWI TODAY her goal is to be a mentor to other up-and-coming actuaries.
Stokeley Smart, Director of The UWI St Augustine Actuarial Science programme, said that Bobart's achievement is no small feat, given that at least 90 percent of people who start the process to become an SOA Fellow are not successful.
Smart, himself a SOA Fellow, explained that her achievement is even more impressive when placed in the context of someone able to become a fellow in only six years after graduating. The average time to become a fellow is eight years after completing a university programme.
Speaking on his student's achievement, Smart commented, "It's said that if the student does not succeed the master, then both the student and the master have failed. It took me a little more than eight years after graduating to become an SOA fellow. So, given I was Toni's master, and she has done better than I did, that's evidence of a job well done."
He added, "It's a tremendous achievement because we only started the Actuarial Science programme at UWI St Augustine in 2011."
Smart said students of the programme are well-equipped to do the exams required to become fellows of both the US Society of Actuaries and the UK Institute and Faculty of Actuaries (IFoA), the world's two largest professional actuarial societies.
While not every one of the programme's graduates may go on to become an SOA Fellow, he said data shows the graduates of The UWI's Actuarial Science programme are doing well with an estimated 80 percent of graduates gainfully employed at over 40 different organisations.
Smart said five more of the graduates have started the process to become SOA Fellows and are now Associates, which is the designation before becoming a fellow. One graduate is an associate of the IFoA.
He said the fact that the SOA's current president, John Robinson, is a graduate of The UWI's Mona Campus should be an added inspiration.
---
Tyrell Gittens is a conservationist, environmentalist and geographer dedicated to the sustainable development of T&T and the advancement of environmental education.