February 2019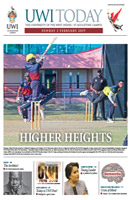 Issue Home >>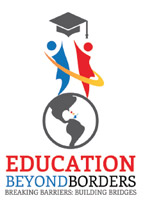 This year's Biennial Conference of the three UWI Campuses – St Augustine, Cave Hill and Mona – will be held at the School of Education, St Augustine Campus from February 19 to 21, 2019. Titled "Education Beyond Borders: Breaking Barriers, Building Bridges", the conference promises to inspire participants with new ideas for addressing persistent challenges in teaching and learning across all levels.
Participants will benefit tremendously from the expertise of our three high-profile keynote speakers: Professor Donna Mertens (Washington DC – Mixed Methods and Transformative Research), Dr Canute Thompson (Mona, Jamaica – Caribbean Leadership) and Professor Patricia Mohammed (UWI St Augustine – Gender and Cultural Studies).
Additionally, delegates will have the opportunity to choose from over 150 individual presentations by local, regional and international researchers from Europe, the United States of America, Canada and the Caribbean. Research themes are diverse and include presentations on Technology, Partnerships in Education, Green Education, Inclusion, Health and Wellness, and Early Education. There will also be over 25 poster presentations, round-table discussions, a visual arts display and workshops on topics such as Robotics, the Project Approach and STEM, as well as Mixed Methods Research.
Faculty and staff at the UWI School of Education in Trinidad are preparing to welcome a strong contingent of researchers from the School of Education at Mona, Jamaica led by their Director, Professor Disraeli Hutton. We are also anticipating the arrival of the Director of the School of Education at UWI's Cave Hill Campus in Barbados, Professor Joel Warrican, and faculty members. Participants from local universities as well as graduate students, administrators, teachers and parents will also be attending.
Our Principal, Professor Brian Copeland, will be among the distinguished invitees who will deliver opening remarks. The opening ceremony will include remarks from educational stakeholders from Trinidad and Tobago as well as our sponsor UNESCO.
We will also treat delegates to aspects of our cultural heritage during the opening and closing ceremonies. There will be opportunities for eco and cultural tours across our beautiful island. Persons interested in new developments in education should attend the"Education Beyond Borders" Conference at the UWI St Augustine Campus carded for February 19 to 21, 2019.