Physics Department pushes Science Education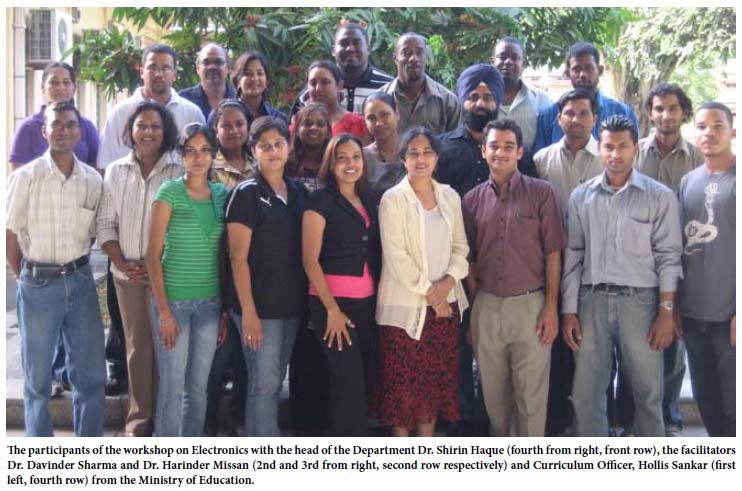 The Department of Physics was more than delighted to host students from St. Nicholas Primary School in Tobago visiting The UWI in May with their Science Tutor Barbara Melville and teacher Cathy Ann Pantin.
Students learned about Quantum Physics, Solar Energy, Astronomy, Materials, and Fuel Cell technology as they visited the laboratories, enjoyed presentations and chatted with scientists. After the visit, a couple of them decided to study Science at university level. Their tutor, Ms Melville sent a note after the visit that said, "When we were at the airport waiting for our return flight, I asked them what was the best part of the day; most of them said 'the University'."
"I truly believe that these visits will pay dividends in the future," she said.
The Department also focused on high school students indirectly with an April workshop for Teachers of CAPE Physics, in the area of Electronics. Twenty teachers from around the country took part in this pilot workshop which included hands-on training on electronics modules. This was a joint effort with the Ministry of Education as Electronics in the CAPE syllabus was an area identified as needed strengthening. The programme was developed and facilitated by Dr Davinder Sharma and Dr Harinder Sharma, lecturers with specialization in Electronics in the Physics Department. Noel Charles and Shazaad Ali-Shah of the Department were integral in developing the practical component of the programme. Hollis Sankar, curriculum development officer with the Ministry of Education coordinated the effort.