June 2009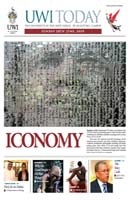 Issue Home >>
Goodbye to the Games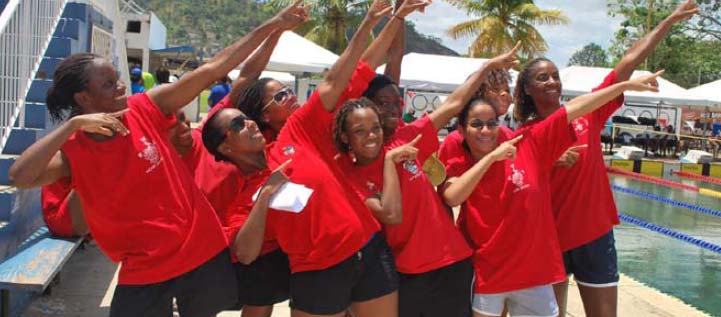 The official closing ceremony of UWI GAMES 2009 was held on May 28, 2009, at the Office of the Campus Principal. After a week of competition, the athletes came out to say their goodbyes and enjoy an evening of entertainment before heading back to their UWI campuses.
The Mona Campus reclaimed the title they have won in six of the last seven biennial Games. Neither St Augustine nor Cave Hill could dethrone the reigning champions, whose final count of 102 points bested Cave Hill's total of 80, and dwarfed St Augustine's 56-point tally.
For one week, more than 400 athletes from the three campuses competed in track and field, football, netball, cricket, volleyball, basketball, 6-a-side hockey, swimming, table tennis and lawn tennis. Apart from Track and Field, Mona copped top honours in Tennis, Swimming, Netball, Women's Basketball, Women's Football and Women's Volleyball, although Cave Hill held their own in the Men's and Women's Hockey, Men's Basketball and Men's Volleyball, and St Augustine walked away with Table Tennis and Men's Football.
Mona trounced her sister campuses in the Women's Volleyball championship, taking first place and claiming the prizes for Best Setter, Best Blocker, Best Spiker, Best Defender, Top Technical Team and MVP (Zalika Paul). St Augustine's Jeanne Rose Rene and Jenelle Marshall claimed the Best Server and Best Receiver respectively.
Host Campus St. Augustine found sure footing in the Table Tennis championships, where four-time national women's table tennis champ, Verna Edwards coached national junior player Priya Ramcharan, her sister Nirveeta Ramcharan, Garfield Gay and captain Kellon Roach to a 5-2 victory over their Mona rivals. The St Augustine team won the Championship.
The final day belonged to Cave Hill, whose cricketers scored 137 for 5 to defeat St Augustine in an exciting one-day at the UWI Sport and Physical Education Centre (SPEC). On the SPEC indoor court, Cave Hill dominated Mona in the men's basketball game, as evidenced by a final score of 84 to 43. The outcome was the same for the St Augustine netballers, who fell 41-24 to the opponents from Cave Hill. A change of venue brought no better luck for St Augustine in Men's Hockey, as Cave Hill again beat St Augustine convincingly (3-1), this time at the Eastern Regional Sport Complex in Tacarigua. The St Augustine ladies fared slightly better against their Mona opponents in hockey, breaking even at two goals apiece, but could not prevail over the women in football, falling 1-0 to evenly matched opponents from Mona.
UWI Games 2009 kicked off on Thursday 21st May with a festive Opening Ceremony at which UWI honoured Jai Jebodhsingh, Victor Cowan and Winford 'Fred' Green, who were the collective driving force responsible for ensuring that the UWI Games continued when it was threatened by financial difficulties in 1975.
Many thanks go out to the UWI SPEC staff, headed by Dr Iva Gloudon. This team worked tirelessly to ensure the success of the biennial student games and we applaud their efforts. Cave Hill will be the hosts of the next round in 2011.