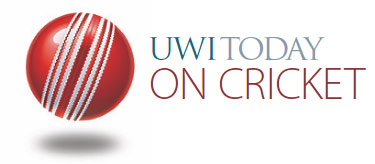 With the ICC One Day International World Cup in progress, the saga of the West Indies cricket team is a source of constant daily discussion. As one of the few remnants of Caribbean integration, West Indies cricket is near and dear to the hearts of so many in the Caribbean archipelago and across the diaspora. Little wonder then that the fate of West Indies cricket generates so much emotion.
Since scaling the dizzying heights of success during the Clive Lloyd and Vivian Richards era that saw us rule the world, the slump in West Indies cricket has generated a prolonged search for answers and a plethora of initiatives to halt the slide and "turn the corner". Lasting success continues to elude us and apart from glimmers of hope with a Champions Trophy win in 2004 and 20-Over success in 2012, the slide has continued. The recent abandonment of the tour to India in October 2014 that has incurred the wrath of the Board of Control for Cricket in India (BCCI) represents a new nadir in the history of West Indies cricket.
The steady procession of coaches and administrators, establishment of a Cricket Academy and alterations to the structure of regional cricket all represent attempts to right the wrongs of West Indies cricket. This article will address a few factors that the author considers to be outside the normal discourse in respect of the difficulties we currently face.
The fact is that there is an expectation on the part of the cricket-loving public that we return to the glory days. But, are our expectations misplaced? Of all the countries that comprise the main bloc of the ICC, we are the smallest. We therefore have a smaller talent pool from which to choose. Most recognized talent identification systems acknowledge the need for a broad base of participation from which talent, identification, selection and development flows. Our small pool leaves us at a distinct disadvantage. Our pool is further diminished in comparison with that in our glory days because of the competition from other popular sports. In our heyday our best athletes played cricket. Among those representing the West Indies were athletes who held their own at regional and international level in other sports: Michael Holding notably still holds the record for the U-12 high jump at Kingston College in Jamaica; Vivian Richards represented Antigua at soccer; Charlie Davis was an above-average soccer and table tennis player.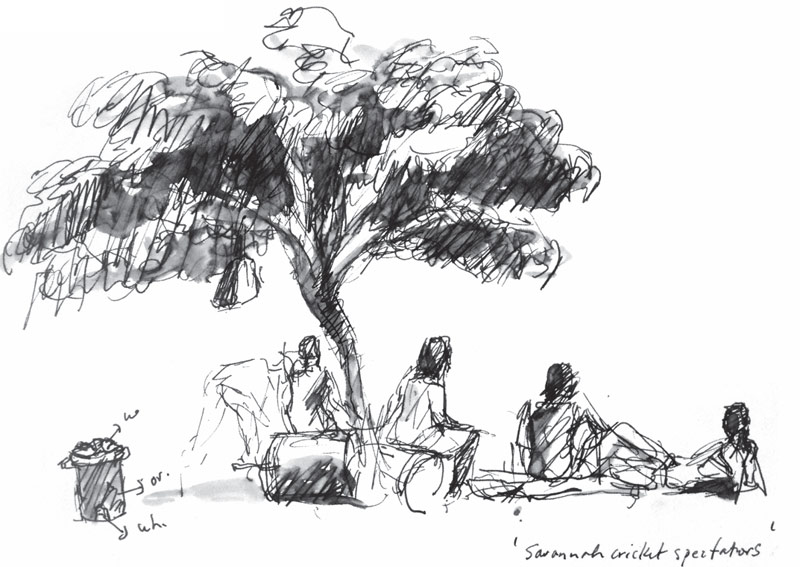 The increasing popularity of soccer, basketball and track and field has lured some of our best athletes away from cricket. It is therefore not unusual that our current crop of cricketers cannot replicate the athletic feats of their predecessors.
Our iconic teams of the '70s and the '80s were a model of physical fitness and resilience. Today it is rare for our players to complete a series without a spate of injuries that suggest structural weakness. The willingness of our current crop of players to accept personal responsibility for their fitness is very much in question.
The small talent pool alluded to above does not necessarily dictate that we should have an inferior end product. What matters most when the talent pool is small is the ability to retain talent once it is identified and selected. I am of the opinion that we have not managed this aspect as best as we can.
For all the praises being showered on Lendl Simmons for his batting at the current One Day World Cup in Australia/New Zealand, one cannot forget that for a significant period he was the bête-noir of West Indies cricket with no clear reason being advanced in respect to his exclusion from the game. Chris Gayle's extended battle with coach Ottis Gibson and his equally extended exclusion from the team also smacks of an inability by the West Indies Cricket Board (WICB) to properly manage already-developed human resources. Add to this the example of young Kieran Powell. Citing personal reasons for his unavailability to represent the West Indies, he has been lost even to his territorial team.
One of the maxims of talent identification is to ensure that where a talent pool is limited, all efforts should be made to develop and retain talent when it is recognized. We may have run afoul of this maxim.
The WICB has made a genuine attempt at player retention through the retainer contract system. It is the talent identification system that to me needs to be beefed up. While there is, in each territory, an established school cricket system, there must be further attempts to lure youngsters toward the sport. The pathways to development that are offered through participation in basketball, soccer and track and field are not applicable to cricket. Young athletes who choose those sports can look forward to scholarship opportunities in addition to the possibility of professional participation.
A way has to be found to broaden the base of participation in cricket in the West Indies. It is now distinctly possible to encounter young boys in the Caribbean who have had very little, if any, exposure to playing cricket. This was nigh impossible when every young boy wanted to bat like Vivian Richards and throw down thunderbolts like Malcolm Marshall. Mass participation in informal "windball" or "flannel ball" cricket may achieve this. Individual territories should be encouraged to stir up interest in cricket at the primary school level. In a situation where the region's sporting heroes are to be found largely outside of the sport of cricket, it is absolutely imperative to find creative ways to broaden the base of participation.
Of course nothing serves to encourage young people to a sport as the success of a representative team. Perhaps we have been languishing too much in the wilderness of international cricket so that our young people can no longer identify with the stars of our game and hope to emulate them as in bygone eras. Success could not come sooner.
This leads me to the other major issue. I am of the firm opinion that we have not managed performance well enough. Performance management is an all-encompassing term referring to the ability to manage all the factors responsible for good performance. These are myriad.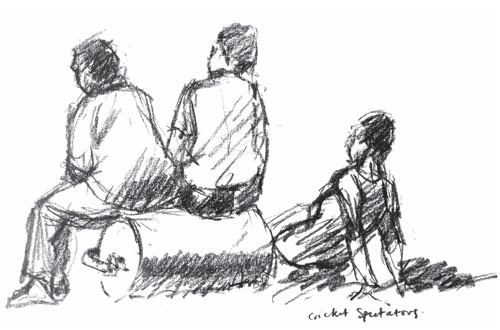 It was difficult for me to understand why the West Indies team was involved in a camp based in Florida as part preparation for a grueling tour of the sub-continent in India. The rule of thumb is that it takes roughly a day for each time zone traveled for an individual to acclimatize to a change in zones. The West Indies team arrived in India on October 1, 2014 and was scheduled to play the first ODI against India in Kochi on October 8. Kochi is just over 9 time zones away. The team was therefore not likely to be fully acclimatized before the first ODI. Surely consideration could have been given to facilitate team bonding (the purported purpose of the camp in Florida) somewhere in the subcontinent closer to India if not in India itself.
I cite the above as an example of the type of planning that is the hallmark of performance management. The failure to ensure that contracts are signed off prior to departure on an overseas tour is as much a performance management issue as it is a demonstration of administrative incompetence. It is worthless to speak of adequate psychological preparation to play cricket if players' minds are not at ease over the basic matter of a contract.
A focus on performance management ought to ensure that ALL factors that determine performance are clearly identified and planning is done in a thorough fashion utilizing the best available resources from within and outside of the region. This ought to virtually ensure that the experience of our surviving icons is tapped into. There is also scope for involvement of persons outside of the sport of cricket e.g. track and field whose experience with success at the elite level could be parlayed into success at the one remaining sport that binds the Caribbean together.
I have attempted to provide an alternative nidus for discussion about the state of West Indies cricket and its rejuvenation. This, with all due respect to the many commentators and fans who long to see our cricket return to its glory days.
Dr. Ian Hypolite is a psychiatrist, who lectures at The UWI's Faculty of Medical Sciences. He is also an IAAS-certified elite coach and an IAAF chief coach, and has been a vice president of the TTOC.