Our Campus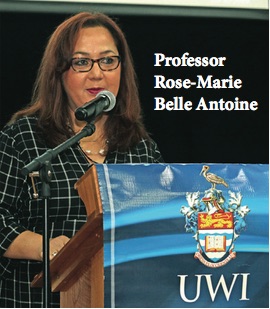 He is one of the Caribbean's most recognised writers and scholars of political history – Professor Emeritus Selwyn Ryan. And on October 30, 2019 a gathering of Trinidad and Tobago's leaders in politics and academia, including Prime Minister Dr Keith Rowley, came together at The UWI St Augustine Campus for the launch of his latest book, Ryan Recalls – Selwyn Ryan: His Memoirs.
Held at the School of Education Auditorium, the event was hosted by The UWI St Augustine's Alma Jordan Library and also celebrated the donation of Professor Ryan's collection of manuscripts, correspondence and scrapbooks to the university.
Among the speakers at the launch were The UWI St Augustine Faculty of Law Dean Professor Rose-Marie Belle Antoine, who was acting Campus Principal at the time; former Campus Principal, President of the Caribbean Development Bank and renowned regional academic Professor Emeritus Compton Bourne; and Senior Librarian and Head of the AJL's West Indiana and Special Collections Division Dr Glenroy Taitt.
Dr Roy McCree, Senior Fellow at the Sir Arthur Lewis Institute of Social and Economic Studies at The UWI St Augustine (SALISES) and editor of the memoir, also spoke, while Jan Ryan, the author's wife, read on behalf of her husband.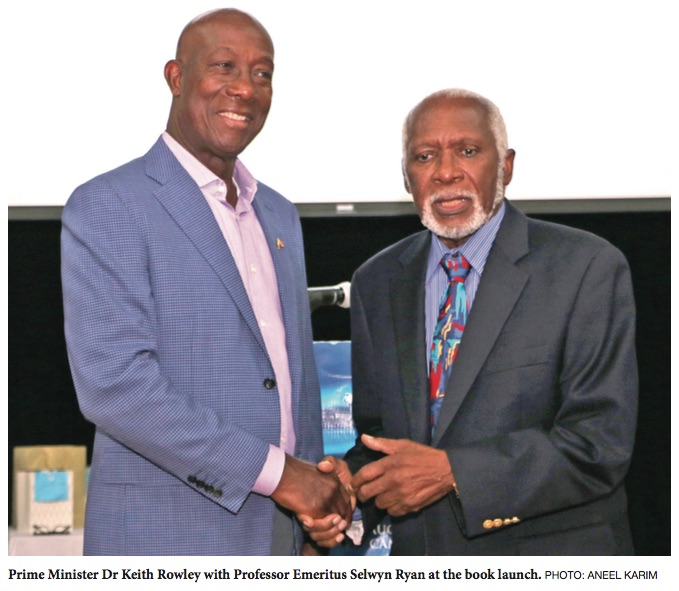 A prolific writer, Selwyn Ryan's body of work includes newspaper columns, academic papers and articles for journals, featuring noteworthy moments in the political history of Trinidad and Tobago and the region.
His memoir, he says, "is therefore not a typical academic book, but contains writings or preoccupations that I have held over the years. Along the journey, I met many interesting personalities and I tried to tell my story in a simple manner so that it could be read by readers at all levels."
Of the collection, Professor Ryan says it "brings together some of the many papers and photographs found amongst the boxes and files of my work over the years."