Special Education

Many of us remember those classmates from our school days – the disruptive ones who were always performing antics. Teachers openly labelled them "miserable."
In recent years, more parents and teachers are recognising that more often than not these learners may have special education needs or some other exceptionality. What may be perceived as unruly behaviour is a coping mechanism or symptom. Public awareness has helped guardians understand there are ways to help. The staff at the recently opened Psychoeducational Diagnostic and Intervention Clinic (PEDIC), guided by team lead Professor Jerome De Lisle, is poised to provide this type of assistance.
"We offer diagnostic assessments for children with both learning and behavioural challenges," explains Dr Korinne Louison, manager of PEDIC and lecturer of Clinical Psychology at UWI St Augustine's School of Education (SoE). The PEDIC operating committee develops diagnostic assessments, consultations and interventions which help address student issues.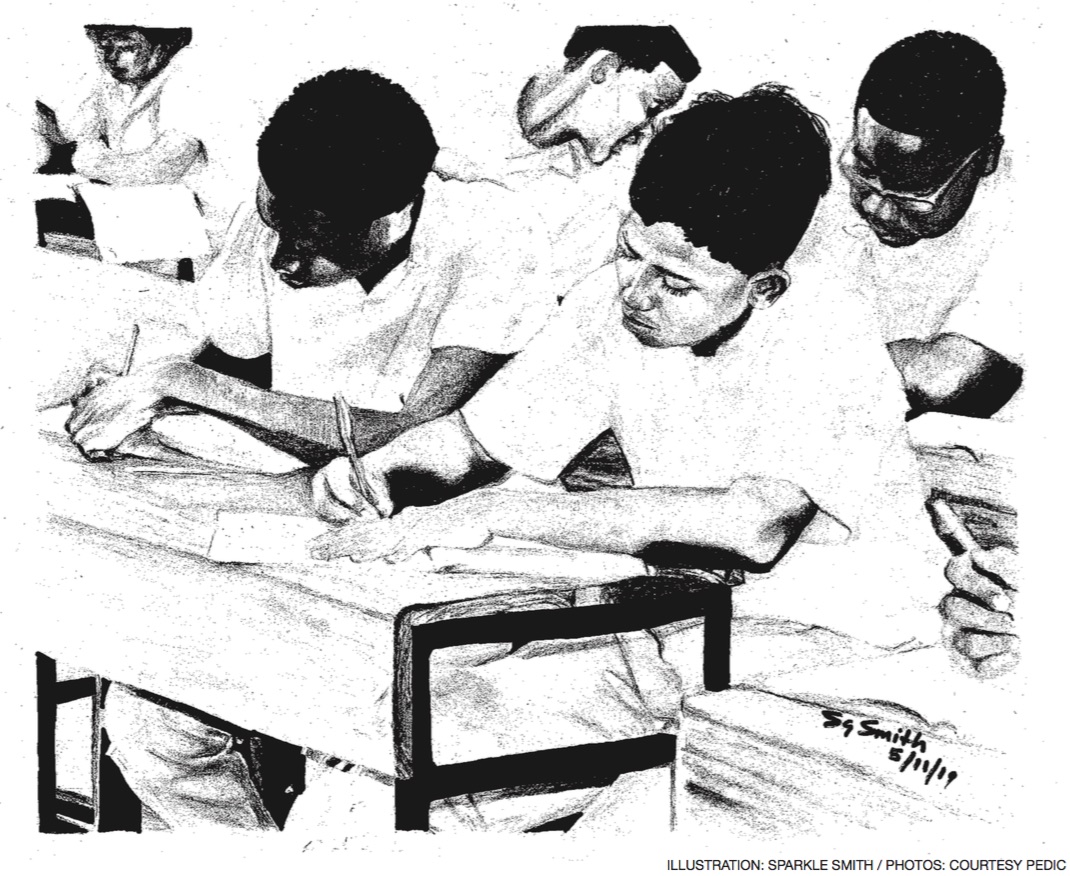 They employ a multi-disciplinary approach with clinical psychologists, and reading and learner interventionist specialists. They also partner with speech and language pathologists, and behavioural and occupational therapists, and have links with paediatricians and psychiatrists. Their holistic approach is essential for effective intervention.
Committee member, Dr Elna Carrington-Blaides, lecturer at the SoE and Coordinator, Master of Education Inclusive and Special Education explains, "It's so necessary and so important because you might assume that you're just planning for attention deficit hyperactivity disorder (ADHD) when in fact you also need to consult a specialist on learning disabilities or reading or some other co-occurring disability."
To effect real change, a new mindset is necessary. "The public's perception of disabilities tends to be very limited," states committee member Dr Paulson Skerrit, lecturer at the SoE and Reading/Dyslexia Assessment and Intervention Specialist. "A lot of students are just struggling with a challenge, and if that challenge is removed, it's like removing a barrier for them."
Dr Skerrit affirms that PEDIC's mission involves breaking down these barriers with high quality assessment and interventions using evidence-based, culturally relevant practice.
Dr Louison advocates change at the policy level. "I don't think people appreciate the risks associated with under identification and under treatment," she observes. "Children with special education needs, if left untreated, are at increased risk of school drop-out, academic failure, underemployment, unemployment, substance abuse and criminal activity."
PEDIC works to ensure their services are low cost and accessible. Dr Louison notes their charges are well below the market rate. She envisages one day making their services fully accessible to the public.
PEDIC is also conducting essential research. Their current statistics are from foreign countries and are decades old. They are in the initial phases of a study of the prevalence of ADHD and reading disabilities, the knowledge and attitudes of teachers when it comes to these issues, the attitudes of children toward reading and the lived experiences of parents with children with these conditions in Trinidad and Tobago.
The clinic also provides work-based learning opportunities for professionals. Dr Skerrit stresses the need to close the gap between"knowing and doing" for teachers with a clinical component packaged in their training. Currently they are also training several Ministry of Education employees with a blended ADHD programme.
The work of PEDIC could lead to real change in our nation's path to inclusive education. Already they have received very positive feedback. Their clients have made progress because of the team's commitment and approach. The committee has ambitious plans for the future.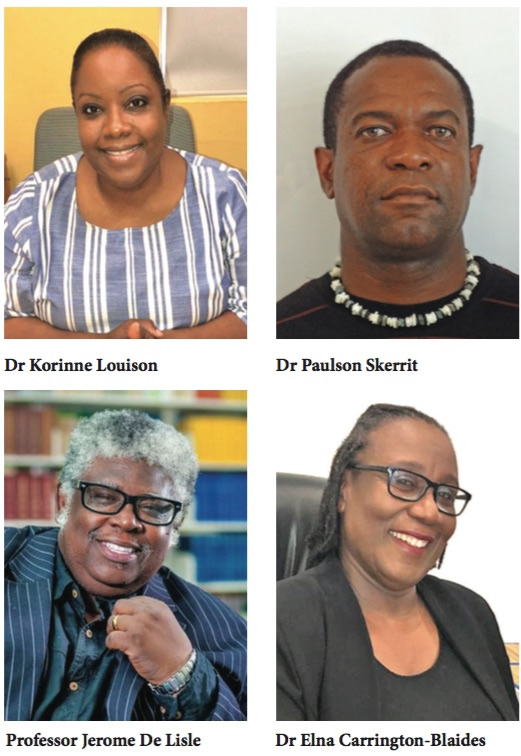 Dr Louison plans for how they will interact with students: "We have to approach the work we do with a client centred philosophy – recognising that people come with a variety of values and needs."
Dr Carrington- Blaides talks about working closely with educators, "We are in a unique position to interact with teachers who are actually seeing what is happening in the field."
She adds, "We hear time and time again that we don't know how to deal with these children.... I think that adding that practical clinical component to the programme... is really going to make the difference". She envisions this as a developing model for PEDIC with "clinicians partnering with the academics and making PEDIC a real hub of activity."
Dr Skerrit anticipates the benefits of a reading clinic they are developing. "We're planning to offer a master's in reading, and one of the challenges has been having reading programmes that do not have a clinical component." He explains that while working with PEDIC, the students accumulate experience in assessing reading and providing intervention under the supervision of programme lecturers.
The vision of PEDIC is encapsulated in their motto "learning for all," and with their commitment to improving access, awareness and training, there is hope that more of the underserved learners touted as "miserable" children will find the understanding, support and help they need to reach their full potential.
---
Dixie-Ann Belle is a freelance writer, editor and proofreader.