From the Principal
Academic Year 2019/2020 Gains Momentum
October is here. This means that The University of the West Indies is preparing for graduation ceremonies across its five campuses. This year, 4,124 men and women will proudly graduate from the St Augustine Campus. There will be pomp. There will be ceremony. There will be rejoicing among graduates, their families, and friends. Beyond the special moment, however, what are their aspirations?
Our graduates are part of a great West Indian tradition whose early leaders created the motto: Oriens Ex Occidente Lux – "A Light Rising from the West". For more than seven decades, our graduates have been charged with one mission – to light the way to sustainable economic and ecological development for the peoples of the Caribbean.
Since 1948, this university has led the way in advancing learning, creating knowledge, and fostering innovation towards a positive, sustainable transformation for this region. Changed times have required the university time and again to re-invent and transform itself and its graduates so as to offer solutions-based contributions on national and regional challenges such as poverty, crime, food security, and climate resilience.
The St Augustine Campus has deliberately created an enabling environment for innovation and entrepreneurship that, not only has the potential of shifting the campus closer to financial self-sustainability, but is critical to national strategies for the transformation of our individual economies. This entrepreneurship ecosystem is providing an effective pipeline to transform ideation to product – to use UWI's intellectual property for the benefit of society.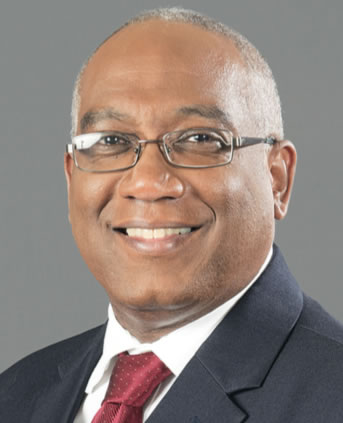 In that regard, we continue to express in word and deed our commitment to serving industry, working with them to achieve greater efficiencies, effectiveness, growth and marketability. In the following pages, you will see just some examples of our success in that regard. Take, for example, the Caribbean Airlines (CAL) App, developed with the critical support of our graduates and launched right here on the campus at the Department of Electrical and Computer Engineering. There is also The UWI, TSTT, Huawei signing ceremony that brought us another step closer to the formal opening of an Innovation Laboratory in November. This Innovation Laboratory is yet another piece in the entrepreneurial and innovative university that The UWI is actively and purposefully building.
Then there is The UWI/Guardian Group partnership which began in 1998 and, with alternate years of Premium Teaching Awards and Premium Teaching Lectures, is even stronger today. Our guest lecturer, Professor Wendel Abel, tackled a critical point of concern globally, not just in Trinidad and Tobago – mental health issues in education.
I am also proud of our association with First Citizens Bank which has worked with us for 16 years in the staging of our Sport and Physical Education Centre (SPEC) International Half-Marathon. Collaboration with local sporting federations – the National Association of Athletics Administrations of Trinidad and Tobago and the Trinidad and Tobago Olympic Committee – allows this race to be certified locally and accredited by the Association of International Marathons and Distance Races, and the International Association of Athletics Federations. We believe that anyone in the Caribbean that is interested in pursuing a career in sport should be able to fulfil their dream right here at home. That is the intent of our Faculty of Sport through its Academies of Sport. By building capacity in all aspects of sport, we will inevitably see improved facilities, better events, more commercialisation, and greater competition for the entire region.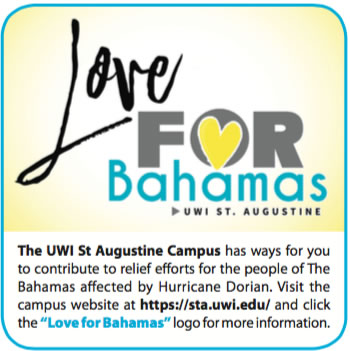 Community involvement is part of this campus' ethos. I was therefore delighted at the opening of our Psychoeducational Diagnostic and Intervention Clinic – PEDIC for short – which will contribute to that effort while offering high-quality, evidenced-based, and low- cost psychoeducational testing and intervention services to students, schools, districts, and the broader education system to improve outcomes for students with special education needs and disabilities. It is a milestone, not just for the School of Education and the Faculty of Humanities and Education, but for all of us in this university and, in particular, on this campus.
On September 3, The University of the West Indies ceremoniously opened its fifth campus – Five Islands in Antigua and Barbuda. The opening of this campus marks a transition from the traditional 20th Century university into the development of a 21st Century UWI system that incorporates several global centres and institutes.The UWI has established partnering centres with universities in North America, Latin America, Asia, and Africa. All of these have gone into strengthening UWI's reputation as a global resource for teaching, research, and impactful outreach. We are an activist university, transforming to meet the needs of the Region we serve. In like manner, our graduates are encouraged to be flexible, entrepreneurial, and innovative. The 2019 graduates join some 240,000 alumni who labour at the forefront of their fields locally, regionally, and internationally. We expect our alumni to demonstrate a deep and passionate patriotism, one that begins within their families, places of work, and communities. We have consistently challenged them to display the emotional maturity, integrity, and mindfulness that will take the Caribbean forward into a sustainable future.
We are proud of them all and look forward to their individual and collective lights shining brightly for the benefit of all of the Caribbean.