UWI St Augustine Campus Graduation Ceremonies 2021
UWI Chancellor Robert Bermudez applauds graduates, invites them to make an impact on society
UWI TODAY is pleased to share an excerpt of the address of the Chancellor of The University West Indies Mr Robert Bermudez at the 2021 Graduation Ceremonies.
My heartiest congratulations are extended to every single graduate of the Class of 2021!
I applaud each one of you for staying the course and completing your degrees. You have done well and it is truly my honour and pleasure to greet you all on this special day in your academic careers.
First and foremost, I ask that you take the opportunity to thank the loved ones who have made this journey with you – your parents, partners, spouses, children – they have watched you burn the midnight oil and supported you through assignments and exams. For many of you, this is a collective achievement and I urge you to express your gratitude to your most ardent supporters and cheerleaders.
A graduation ceremony is a time of celebration and represents a moment when, as comrades who have toiled together, you reflect on your academic journey and breathe a collective sigh of relief. It is done. What next?
Graduation represents your transformation from students to alumni. It is a time when those of us who are on this side of the ceremony view with enormous pride the procession of graduates across the many disciplines, the wondrous gathering of brilliance representing so much promise for the advancement of our societies and economies.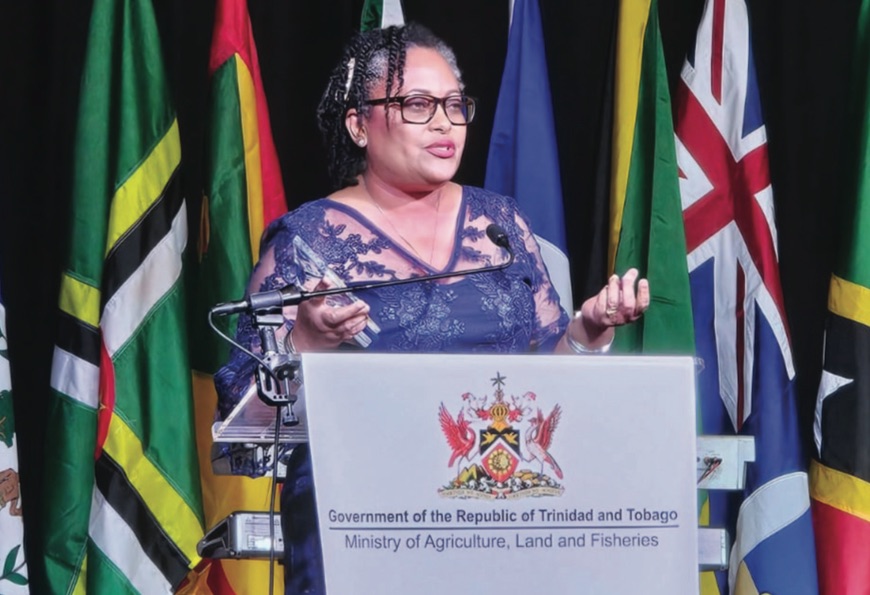 Since March 2020, the pandemic has impacted how we do so many things – how we work, how we learn, and how we conduct a significant ceremony such as your graduation. This change in mode does not in any way diminish the significance of the celebration, and this is my central message to you today – that despite the changes that have taken place and will continue to take place, whatever you do in the future must be impactful. It must be done to a high quality, with commitment to advancing not only your personal interests but those of the wider community in which you exist.
We have accepted the inevitability of change. How we as individuals and as societies adapt to those persistent and constant changes will be the measure of our personal and collective resilience and success. Over the past 20 months, The UWI has adapted to drastically changed circumstances and I applaud the leadership of the institution for taking bold steps in shifting to online and blended teaching and learning. Two cohorts have since completed their programmes and this is also testimony to the dedication and commitment of the academic staff and the administrative and technical staff, without whom this would not have been possible. I will ask that at an opportune time, you thank your lecturers and all the support staff who have worked with you to ensure that you reached this point in your life, this moment, this graduation ceremony.
However, I believe that the best way in which you can thank your loved ones as well as the leadership and staff of The UWI is by continuing to do well in whatever you choose to do. I use the well-known phrase to encourage you to "Go forth and prosper!" p>