Special report
Laparoscopy explained
Dilip Dan is a Professor of Minimally Invasive Surgery and Deputy Dean of Graduate Studies and Research at The UWI. He was part of the team involved in the use of the robotic camera for the laparoscopies, having participated as the other members did, in the training workshop. He was asked to share some background on the development of laparoscopic surgeries regionally.
"When I returned in 2003, laparoscopic surgery was done in an extremely limited way with the most basic procedures being done by few surgeons," he said. That same year, an advanced laparoscopic service was started at San Fernando General Hospital and a surgical residency was established in 2004. Training also began at all public and most private facilities, as well as around the Caribbean. Although he does not say it, it is no coincidence that this flurry of activity began after his return from his training.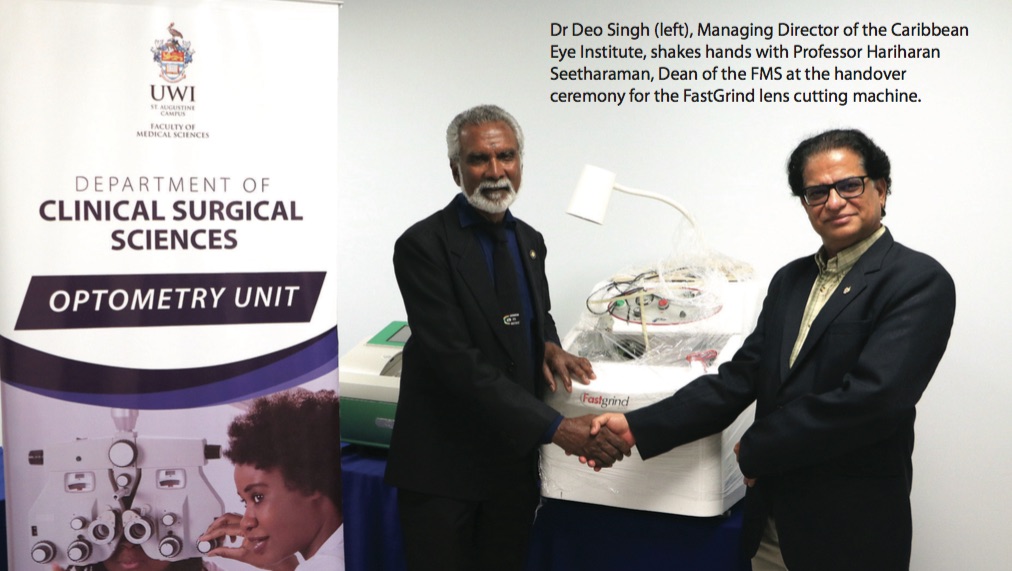 "Today all public and private facilities offer advanced laparoscopic surgery," he said. There are variations because of costs, or the absence of someone trained in advanced laparoscopic surgery, which result in minimal laparoscopic surgeries. Still, he said, "The use of laparoscopy has broadened over the years, even in areas not previously done. Laparoscopy is just a technique used to perform surgery using tiny incisions with the aid of a camera system and small instruments. The advantages are less pain, blood loss, and quicker recovery and rapid return to normal activities."
Prof Dan also explained the finer points of robotic technology. "True robotic surgery involves a robot at the bedside with the instruments controlled at a console by a surgeon in another room with an assistant at the bedside." It's completely different from the purpose of the Freehand CoBot. This, he explained, "is a device to hold the camera with movements of the camera controlled by nodding the head. It allows for more dexterity in difficult locations."
He said one of the promising outcomes of the entire project was, "the fact that in this very COVID-restricted world we live in, the dry-lab workshop to train the surgeons in the use of the camera-assist device was done online. This is one of the pandemic positives the University is using and will continue to use and expand on for teaching of undergraduate and postgraduate students. Simulation labs will become a major tool for teaching surgery," he said.