About the Conference
ORIGIN OF CONFERENCES
In response to requests from Caribbean governments to 'do more' in health', Heads of Caribbean Social Security Organizations meeting in Belize City in 2005 sought to establish a Caribbean forum for discussing approaches, challenges and lessons learnt in addressing health financing matters.
As such, these Conferences have been organized to share knowledge, test ideas, learn from those who have responsibility for planning or administering health financing initiatives.
Recognizing that knowledge in health/health financing do not reside with a particular professional group, the Conferences have actively expanded participation by involving experts/officials with first-hand experience from international organizations, Ministries of Health, health insurers, third party administrators and health services networks, research agencies and IT companies.
PREVIOUS CONFERENCES
The ten (10) previous Conferences were hosted by and held in:-
| | | |
| --- | --- | --- |
| Year | Location | Hosts |
| 2006 | Turks & Caicos Is. | National Insurance Board (NIB) |
| 2007 | Aruba | General Health Insurance (AZV) |
| 2008 | Trinidad & Tobago | National Insurance Board (NIB) & Ministry of Health (MOH) |
| 2009 | St Maarten | Department of Public Health (DPH) |
| 2010 | Belize | Social Security Board (SSB) |
| 2011 | Bermuda | Bermuda Health Council (BHEC) & Health Insurance Department (HID) |
| 2012 | Curacao | Social Insurance Bank (SVB) |
| 2013 | Jamaica | National Health Fund (NHF) |
| 2014 | Trinidad &Tobago | HEU, Centre for Health Economics (HEU) |
| 2015 | Turks &Caicos Is | National Health Insurance Board (NHIB) |
The Debriefing Note (2015) summarises the main presentations, issues and suggestions from the 10th Conference in Turks and Caicos Islands.
De-briefing-notes-with-letterhead-and-signature-10th-CHFIC
THE 11TH CONFERENCE
This year's Conference is hosted by the Health Insurance Office (ZVK) of Bonaire, St Eustatius and Saba (BES Islands) as part of its fifth anniversary celebrations.
As in past Conferences with different themes, this year we will be focusing on 'Health Financing—Spending Wisely and Value for Money Imperatives'. As can be seen from the Program/Agenda, we have a well-planned mix of :--
feature papers, panel discussions and expert commentaries;
Caribbean and non-Caribbean speakers;
new and experienced presenters;
and, of course, the full benefits of open sharing of insights, experiences and suggestions from all participants.
See invitation letter: 11th Caribbean Conference Invitation Letter
The CCNHFI Booklet: 11th CCNHFI Booklet
PHOTOS FROM PREVIOUS CONFERENCES
The 10TH Conference - Turks and Caicos Islands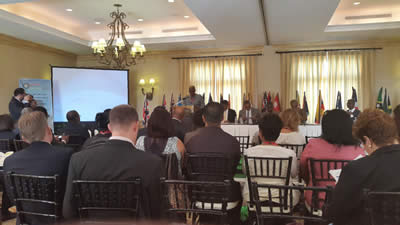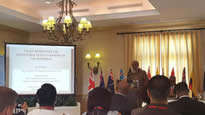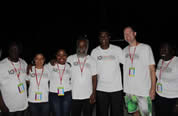 The 9TH Conference - Trinidad and Tobago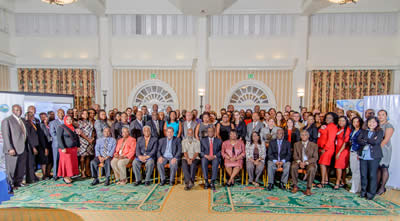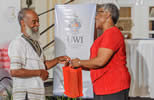 The 8TH Conference - Jamaica