Welcome
The Department of Literary, Cultural and Communication Studies, Faculty of Humanities and Education of the University of the West Indies, St. Augustine, is hosting the 36th West Indian Literature Conference from Wednesday 4th – Saturday 7th October 2017.
This annual, collaborative, intellectual engagement, which is now in its thirty-sixth year, is hosted in turn by the UWI campuses and non-campus territories, as well as by the University of Puerto Rico and the University of Miami, The University of the Bahamas and The University of Guyana. This year we are delighted to bring the convoy home to Trinidad and Tobago, as we look forward to hosting eminent scholars, students and literary and cultural activists from throughout the region and beyond.
The theme of the 2017 conference is "Affect and Ethical Engagement".
All are invited to the feature addresses, conference presentations, workshops, readings, performances and weekend celebrations. All of the sessions are open to the public and several will be free of charge. (See conference programme)
Registration is available online as well as on site.
You may contact us at: Prof. Paula Morgan at paula.morgan@sta.uwi.edu and Dr. Geraldine Skeete at Geraldine.Skeete@sta.uwi.edu. You may also contact wilitconf36@sta.uwi.edu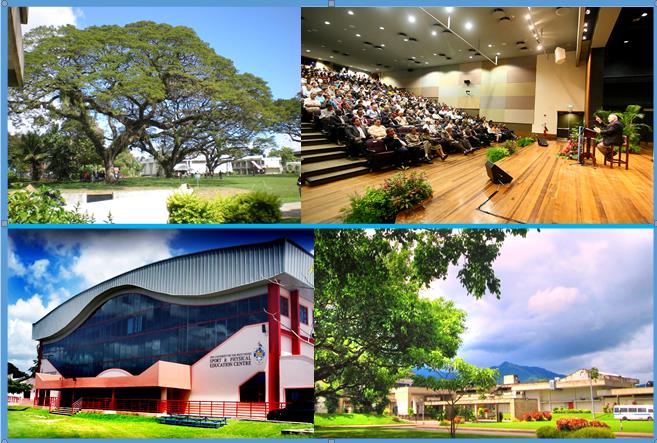 ---
About the West Indian Literature Conference
For thirty-five years, the West Indian Literature Conference, originally of the regional University of the West Indies, has gathered a range of scholars and writers to discuss the region's literary and cultural expressions. Our original focus on Anglophone literature has expanded to include the wider Caribbean and its diasporas, as well as other forms of cultural expression including music, film, and digital technology. Moreover we have expanded from a UWI undertaking to include the University of Miami, University of Puerto Rico and other regional institutions as hosts and fellow travelers in this longstanding, multi university intellectual collaboration.

Over the decades, we have charted myriad intellectual trajectories and debates - on the significance of the term Caribbean versus West Indian; what defines a Caribbean or national text or a Caribbean writer; what constitutes the canon or marks the parameters of literary criticism and theory; who is the Caribbean subject and where is the Caribbean; what is the potential of its literature to generate social transformation; what are the region's creative legacies and what is the state of its archives.
The conference themes throughout the years signal the demand for on-going review of the criteria and categories by which the region's literatures and cultures are understood and theorized. The 36th Annual Conference on West Indian Literature turns its attention to the visceral landscape of emotion, focusing on the theme "AFFECT AND ETHICAL ENGAGEMENT" .
---
Call for Abstracts and Papers
The extended deadline is long past and therefore the CFP is now closed. We regret that we are unable to accept any more late submissions.
* Further details, will be posted on this page from time to time.