UWI News
Coronavirus and the link between human and animal health
UWI brings experts, resources to bear for disease prevention
UWI has the expertise to guide not only the institution but the region, and to participate in the global search for solutions to diseases like the coronavirus.
This was the message of UWI Vice-Chancellor Professor Sir Hilary Beckles at a January 30 public forum held by the university.
Titled "Demystifying the Coronavirus (2019-nCoV)", the two-hour live-streamed forum brought together regional experts to examine issues related to the coronavirus outbreak.
Professor Christine Carrington, Molecular Genetics and Virology Expert at UWI St Augustine gave an information-packed presentation that pointed to "ecological changes" as the major cause of the rise of diseases such as the coronavirus, which "increase the probability of exposure of susceptible individuals/populations to the infectious agent."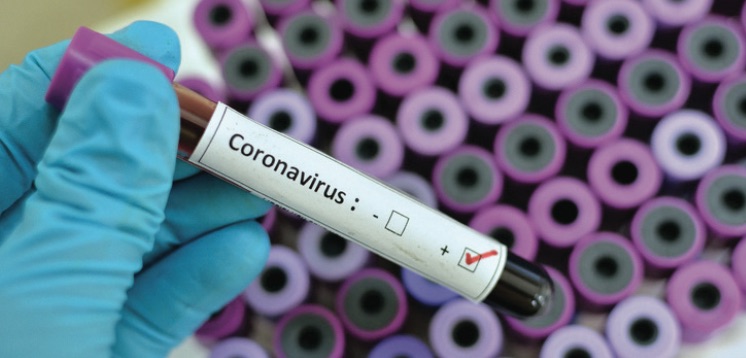 The forum also included presentations by Professor Clive Landis, Zika Task Force Chair and Pro Vice-Chancellor for Undergraduate Studies at The UWI; Dr Sandra Jackson, Department of Microbiology at UWI Mona; Dr Joy St John, Executive Director of the Caribbean Public Health Agency (CARPHA) and Dr Roshan Parasram, Chief Medical Officer for Trinidad and Tobago. It was chaired by Pro Vice-Chancellor Global Affairs and Professor of Practice at The UWI, Ambassador Dr Richard Bernal.
Another UWI St Augustine expert, Professor of Veterinary Virology Chris Oura, looked specifically at the link between human, animal and environmental health:
"H1N1 (swine flu), Ebola, chikungunya, dengue – they originated from animals and then they jumped from animals to humans," Professor Oura said.
He indicated a particular risk in societies where people live in close proximity to animals or where there are commonly unhygienic practices when slaughtering wildlife. The result can be the appearance of RNA viruses like the novel coronavirus, as well as influenza viruses. "Because of the nature of how they replicate, they are more likely to mutate... that mutation can enable them to jump species or it can enable them to transform from a virus that is not causing very serious disease to a virus that is causing much more serious disease or... to a virus that becomes able to transfer from human to human very easily."
The similarity of the novel coronavirus to SARS helps to combat the disease. Like SARS, it seems to be transmitted through close contact. This means the virus could be easier to control than viruses that are transmitted over longer distances through aerosols, as it would present in clusters of people in certain areas. Oura states, "If you can snuff out the virus in those clusters... it will die-out without causing millions of people to be infected."
The fact that experts now know the genetic makeup of the virus bodes well for developing a vaccine. "You can then use what we learned with SARS vaccine development," says Oura. This will however take time as it is critical to ensure that the vaccine is safe.
Meanwhile, vigilance is key. Though the virus is not in Trinidad and Tobago, good hand-washing protocols are essential. Oura observes that people often infect themselves by rubbing their nose, mouth or eyes. He advises consulting a medical doctor if you feel ill and have difficulty breathing, especially if you have an underlying health condition. He notes that presently there is no need for anyone to wear masks in Trinidad and Tobago for fear of the virus. If it does come here, a mask might help, though they do not stop aerosol viruses.
In the meantime, UWI continues to do its part in helping disease prevention. The veterinary school investigates and researches pathogens which can affect local animals. Regarding the novel coronavirus, the School of Medicine is setting up real time PCR assays - rapid, sensitive tests to diagnose the virus if necessary.
Even when the novel coronavirus is no longer a threat, Prof. Oura emphasises that stakeholders should endeavour to come out of their silos and collaborate. UWI's One Health, One Caribbean, One Love project is a good starting point. Its main objective is exploring the links between the relevant fields, and this can help stem future epidemics. Speaking for his field of expertise, Prof Oura clarifies the importance of veterinarians. "If we're able to stop these viruses at the animal stage, we will save so many lives and money because the viruses won't make the jump into humans."
The forum's proceedings are available for viewing on demand on UWItv's website www.uwitv.org and social media channels.