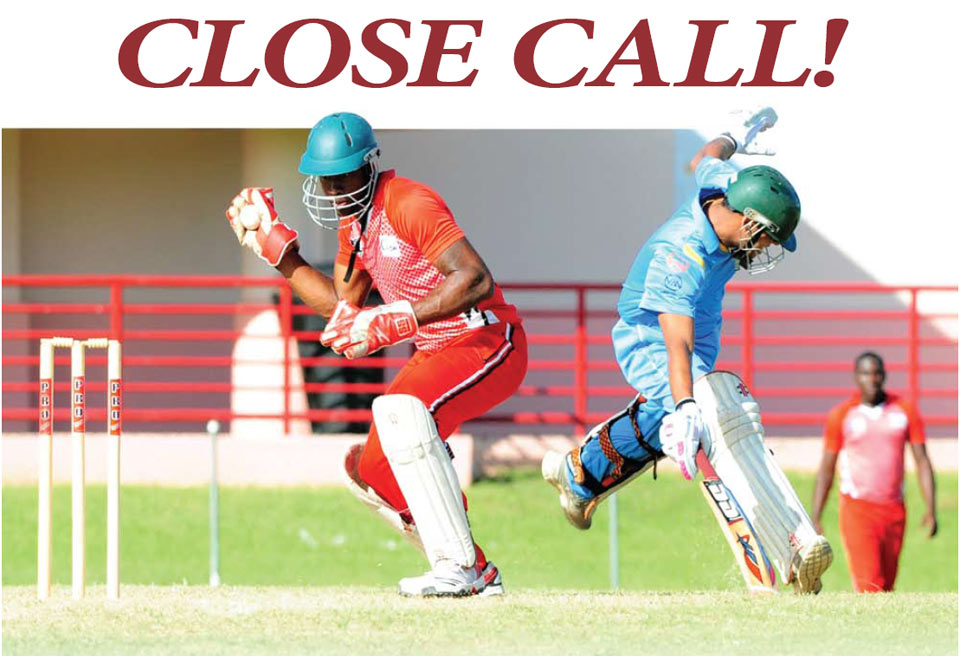 Ball in glove, and bat to ground means he's home, but the tension was high in the third match of the UWI T20 tournament, between Moosai SC and T&T Prison Service.
Under a brilliant sky, the second UWI T20 cricket tournament took place on the Sir Frank Worrell Ground at the Sport and Physical Education Centre (SPEC) on January 10. After the opening game, which featured FC Clarke Road United and The UWI Cricket Club, a brief ceremony was held (Clarke Road 193/8 – UWICC 149). Then the second match featuring Merry Boys SC and SIS Central Sports began at 6.30 (Merry Boys 201/7 – Central Sports 142). More here.
Photo: ANISTO ALVES.