Accommodation
The University Inn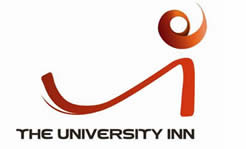 Visit The University Inn website.
The University Inn is located on the UWI St. Augustine campus; the University Inn is a Boutique Bed & Breakfast that offers visitors to the campus comfort, a relaxed atmosphere and convenience. The stylish rooms are tastefully furnished with authentic Caribbean flavour. Each room is uniquely decorated with luxury finishes and modern fittings. Suites have king size beds while standard rooms are fitted with queen beds.
Directions
Driving Directions from: Piarco International Airport – POS
Exit airport west & drive for 0.5km to Piarco Roundabout. Turn north onto BWIA Boulevard & drive 1.2km. Turn West (left) onto Churchill Roosevelt Highway & drive for 7km (to UWI Exit). At exit, turn North (right) onto College Trace for 0.2km. Turn East (right) onto Watts Street and drive for0.3km. Turn North (left) onto Stratham Lodge Street & drive for 0.2km. Turn West (lest) onto St. Augustine Circular road & drive to Inn for 0.3km The Total Trip Distance is 9.7 km NW of airport
Room Rates & Booking Policies
Room Type Single Occupancy Double Occupancy Extra Child
Standard Queen US$115 US$135 US$10
Deluxe Queen US$135 US$150 US$10
(conference rate $120)
Deluxe Queen
with wheelchair US$135 US$150 US$10 access (conference rate $120)
PVC Junior Suite US$160 US$175 US$10
(conference rate $140)
Vice Chancellor Suite US$175 US$190 US$10
(conference rate $160)
Note: The special conference rates have been extended to August 31st 2015. Please indicate the name of the conference and Dr. Godfrey Steele when making bookings in order to access the conference rate.
Amenities include:
* Complimentary parking
* Complimentary Full American Breakfast served daily with International and Local options
* Complimentary Wireless Internet
* 24-hour Front Desk Service
* 32″ LCD Cable Television
* Free Local Calls
* iLuv clock radio with iPod docking station and alarm clock
* Iron, ironing board, hairdryer, kettle, tea and coffee in each room
* Laundry services available
* Mini-Fridges available
Daily Rates Quoted below:
Tax inclusive

Quoted in US$

Inclusive of daily full breakfast
Contact Details
Maria Ruiz-Gomes, Manager
The University Inn
Reservations: theuniversityinn@sta.uwi.edu
(868) 662-9635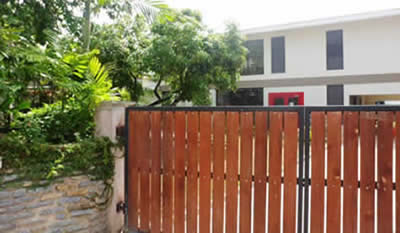 _______________________________________________________________________________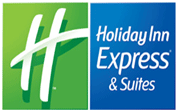 Holiday Inn Express Hotel & Suites offers you the following Complimentary Services:
Deluxe Continental Breakfast (6:00am - 10:00am)

Shuttle Service to and From the Airport and Trincity Mall (4:00am - 12:00midnight / on schedule)

Wireless and Wired High Speed Internet (Unlimited)

Business Center ( Unlimited )

Pool ( 5:30am - 11:00pm )

Gym ( Unlimited )
Holiday Inn Express Hotel & Suites offers Conference participants the following Group Rates:
Single Occupancy - US$165.00 plus taxes
Double Occupancy - US$175.00 plus taxes

In order to access this Conference only offer, please contact:
Warren Sinanan
Assistant Manager - Hotel Operations / D.O.S
Holiday Inn Express Hotel & Suites, Trincity
Phone: 1-868-669-6209 Option 2
Fax: 1-868-692-4557
Email: Warren.Sinanan@hcltt.com