Staff
Entrepreneurial Chair, FSS - Dr. Natasha Ramkissoon-Babwah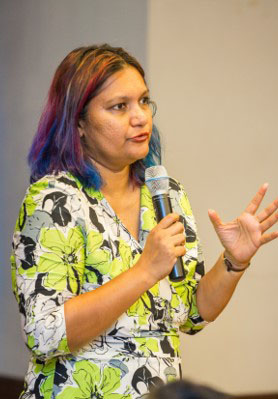 Dr. Natasha Ramkissoon-Babwah is a Lecturer of Entrepreneurial Studies at the Department of Management Studies, the University of The West Indies.  Natasha has 15 years of experience as an Entrepreneurship Development Consultant and her areas of expertise are loan and business evaluation, entrepreneurial training, sectoral development, and innovation conceptualization for SMEs. Her clients have included the United Nations Development Programme and the Organization of The American States. Selected consultancy experiences include the following:
Benchmarking of business enterprises to improve competitiveness for Export Markets Organization of American States (OAS). The impact was improved operational efficiencies and incorporation of best practices in production.  
Project team member to develop investment profiles for various business activities to stimulate investment in the SME sector in the Caribbean among the Youth Population 
Organization of American States (OAS). The impact was knowledge transfer and capacity building in the Youth Population to pursue entrepreneurship.
United Nations Development Programme –Evaluation of a Micro-Credit Loan Facility in six poverty enclaves in Trinidad & Tobago- This project involved an evaluation of the performance of the Loan Portfolio and the socio-economic impact of the UNDP initiative in promoting entrepreneurship and improving livelihood among women and disadvantaged youth via the establishment of small business enterprises and business advisory support services.
Certified Trainer by the World Bank for its Growing Women in Business Regional Training Programme. Training of women entrepreneurs in Barbados, Antigua and Trinidad and Tobago in the customized World Bank Entrepreneurial Training Programme
Programme Manager - Mr. Julian Henry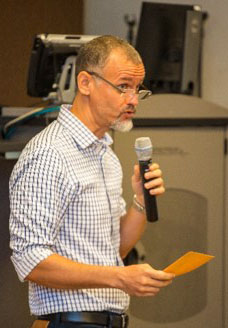 Mr. Julian Henry is an experienced SME financing practitioner and entrepreneurship consultant with 20 years in the sector.  Julian has worked with entrepreneurs and entrepreneurship programmes throughout the Caribbean region and has supported the success of companies such as Microfin Caribbean, NEDCO and AXCEL Caribbean. Amongst his most notable appointments are:
Capacity Building Consultant to Axcel Caribbean, a highly successful regional entrepreneurship support and SME financing company with operations in Jamaica, Antigua, Barbados, Grenada and St. Lucia
Chief Executive Officer for the National Entrepreneurship Development Company
General Manager of Group Credit for the DFL Subsidiary Microfin Caribbean Holdings Company Limited, a highly successful regional entrepreneurship and SME financing company with hubs in Guyana, Trinidad, Grenada, St. Lucia and Suriname.
Julian is a graduate of the University of the West Indies with a BSc Agri-business management and is also an alumni of the Boulder Institute of Microfinance in Colorado, USA.
Administrative Officer - Ms. Hazel Adiah
Ms. Hazel Adiah is a Graduate of the University of the West Indies with several years administrative experience. She currently serves in the Capacity of Administrative Officer in the Department of Management Studies and assigned to the Entrepreneurship Unit