International Students
Welcome
The University of the West Indies, Faculty of Medical Sciences, is located in the Republic of Trinidad and Tobago,it is a twin island country situated off the northern edge of the South American mainland.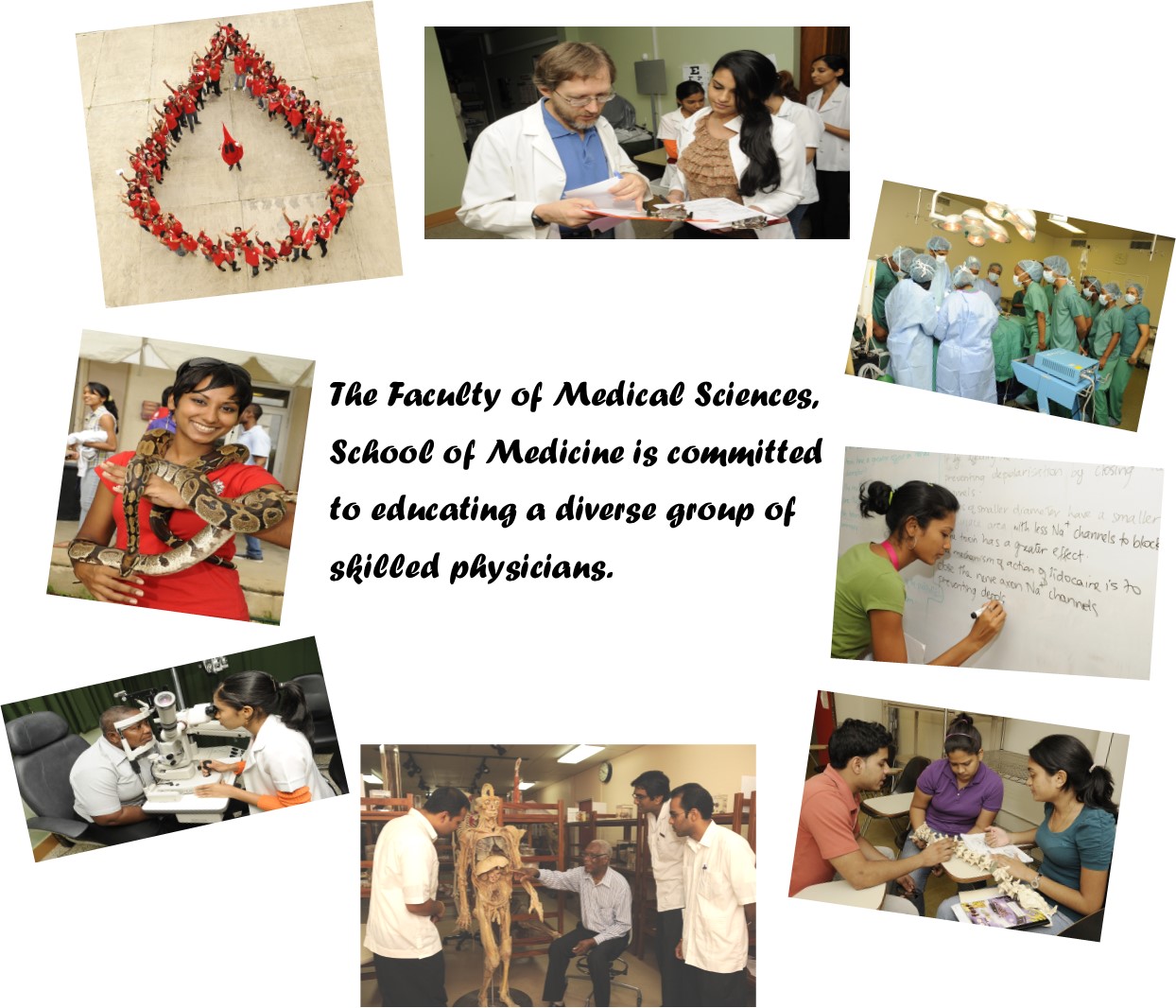 Students from around the world come to the University each year, these students can be ensure a warm friendly Caribbean welcome and settle very quickly into the new island life.
International students, studying and living in Trinidad and Tobago can be assured of a new experience. The Faculty provides a wide range of services and events to help you be oriented quickly. There are assigned support staff which are specially trained, and there to help you feel as comfortable as possible so you get the most out of your experience at the Faculty. The faculty is here to assist you realize your goal of being a world leading Physician.
About Us
Welcome to the Faculty of Medical Sciences at St. Augustine, Trinidad & Tobago. We are situated at the Eric Williams Medical Sciences Complex and comprise the schools of medicine, dentistry, veterinary medicine, pharmacy and advanced nursing education.
Ours is the only Caribbean, medical school that offers the problem-based learning system. This modality of learning requires student interaction in small groups, supplemented by didactic lectures. The Faculty of Medical Sciences offers a choice of research-based, postgraduate degrees in the schools of medicine and veterinary medicine, which will allow interested graduates to pursue research work in areas of interest in anatomy, biochemistry, physiology, pharmacology and public health. Click here for more information
International Office