About Us
"Shaping minds and transforming lives through active learning and stimulating the exchange of ideas, argumentation and cooperative problem solving that lay the ground work for continuous learning."
The DMS Philosophy
Head's Welcome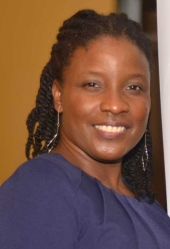 Welcome to the Department of Management Studies (DMS) at the St. Augustine Campus where excellence in management education and research are our main focus.
In the DMS, we aim to cultivate well-balanced students who are knowledgeable about global, regional and local economic environments. We seek to achieve this by offering a wide array of undergraduate and postgraduate programmes, by exposing our students to an experienced and dedicated cadre of academics and by providing students with an environment that fosters all-round development.We are committed to shaping minds and transforming lives and we look forward to partnering with you to accomplish your goals.
Once again, a warm welcome to the DMS family!
Dr. Shellyanne Wilson, Head of Department (2019 - Present)
Our History
The Department of Management Studies was launched in 1966, as a pilot project by Fulbright Hays. At that time, it was a unit within the Division of Social Sciences (now called the Faculty of Social Sciences) which was led by Sir Alistair McIntyre. Sir McIntyre later went on to become Vice Chancellor of the University of the West Indies (1988-1998).
The Unit was departmentalized in 1967 and first offered a B.Sc. in Industrial Management and a Certificate in Management Studies. The Department now offers nine (9) undergraduate degree options, as well as, three (3) Master of Science degree programmes.
Mission & Vision
VISION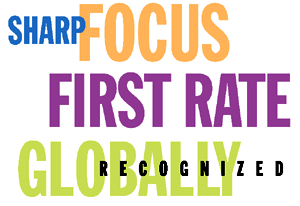 The Department of Management Studies (The University of the West Indies) aims at becoming a first-rate, globally-recognized school of business in the Caribbean region with a sharp focus on excellence in teaching and research that caters to real business needs and stimulates interactive thinking, and thereby makes substantive contributions to the growing literature. The Department shall continuously strive to meet the demands of its stakeholders: students, parents, members of the university and business community, and shall aspire to gain and maintain full accreditation from AACSB-International.
MISSION
The mission of the Department of Management Studies is to create and sustain a dynamic academic environment in which learning and achievement go hand in hand in meeting the needs of the University and of the society within which it operates. Towards this end, the Department shall:
Foster excellence in teaching at both undergraduate and graduate levels, responsively addressing global, regional, and local issues.
Provide solid foundation to students, and offer comprehensive, practical and useful curricula that will equip them with the knowledge, skills and attitudes to confidently move on to the next phases of life, whether in the competitive fields of business and commerce, or in intellectually-challenging realm of higher studies and research.
Produce qualified and competent graduates who are endowed with high performance and ethical standards, and adequately prepared to fulfill their roles in the professional workforce.
Promote faculty development to maintain a top-quality crop of educators, and invest in executive development programs.
Encourage the improvement of community service via consulting assignments that allow the Department/University to interact with its environment and realize its social responsibility.