Services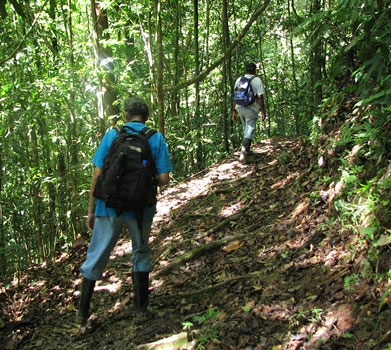 The Herbarium provides the following services to the University community, the general public of Trinidad and Tobago, the governments and peoples of the region, and visitors to the Republic of Trinidad and Tobago. These include:
Field Collection
Library Services and Searches
Teaching, research, educational tours / public lectures
Outreach - Student internships with other educational institutions
Technical support for local and international postgraduate students
Service Charges
The Herbarium charges for its plant identification services and field assistance according to the type of the request.
We also offer for sale publications from the T&T Field Naturalists' Club.
Requests for Herbarium Services can be made by completing the information in this document and emailing to HerbariumUnit@sta.uwi.edu or by the postal services.
When requesting plant identification please note that identifications may be done faster by providing a fresh representative sample of the plant with flowers and/or fruits and foliage intact if possible.
We cannot guarantee the identification of digital images.
For telephone or FAX see contacting us