PPGJ Logo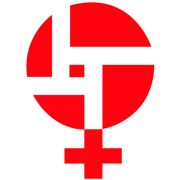 The
Politics, Power and Gender
Justice Logo
designed by Marsh
Pearce, Cultural Studies PhD candidate at the University of the West Indies (UWI), St Augustine Campus, Trinidad and Tobago. Marsha Pearce is also the 2006 recipient of the Rex Nettleford Cultural Studies Fellowship granted by the Rhodes Trust.
Click Power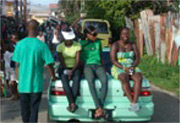 "Click Power"
is an online Photographic Exhibition and Archive of the project. Click to !nd out more about this aspect of the research project and submit your own photographs.
Tea at the Senate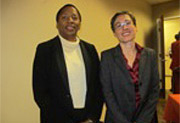 Penelope Beckles, and Dr. Martina Reiker
, Director, Institute for Gender and Women's Studies, The American University in Cairo at the IGDS and WINAD (Women's Institute for Alternative Development) tea with women of the Senate, Port of Spain, Trinidad, March 2012
Public Lecture 2012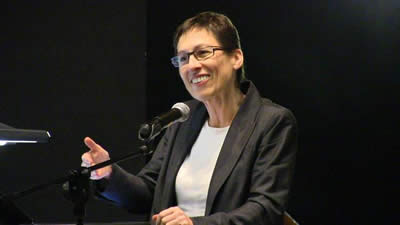 Dr. Martina Rieker, Director, Institute for Gender and Women's Studies, The American University in Cairo delivering the Keynote Address — The Gender Justice Project: Revisiting the Democratic Toolkit in Egypt — at the IGDS Public Lecture in Commemoration of International Women's Day 2012 and Launch of the IGDS Research Project "Politics, Power and Gender Justice: Women's Understandings of Politics, Experiences of Political Contestation and the Possibilities for Gender Transformation, March 14th 2012, Daaga Auditorium The University of the West Indies St. Augustine Campus
WINAD Roundtable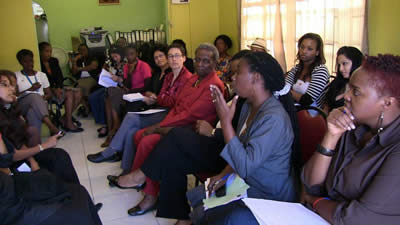 The Women's Institute for Alternative Development (WINAD) in collaboration with the IGDS, UWI, St. Augustine hosted a Women's Conversation and Policy Roundtable on Women, Politics and Activism. This took place on Tuesday, March 13th 2012 at WINAD House, 11 Meyler Street, Belmont, Trinidad. The invited guests included women in politics, both at the national and local government levels, and women involved in activism and community organizing both nationally and regionally. Attendance was by invitation only for this landmark event on the International Women's Day Calendar 2012.
CIWIL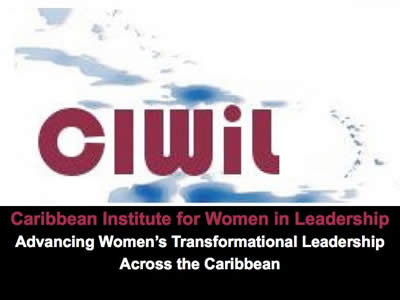 The Caribbean Institute for Women in Leadership (CIWiL) is a "agship networking Institute, producing high quality research, documentation, analysis, training and advocacy to advance women's transformational leadership and increase the number of women in politics,leadership and decision-making at all levels in the Caribbean. CIWIL is supported by United Nations Entity for Gender Equality and the Empowerment of Women (UN Women), the Organization of American States (OAS), and the Commonwealth Secretariat.