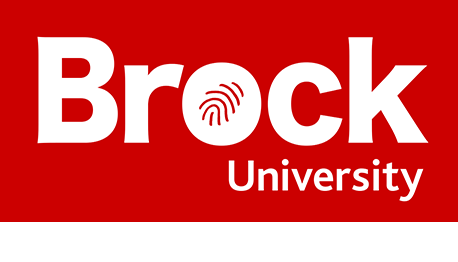 https://brocku.ca/contact/
St. Catharines, Ontario, L2S 3A1
Visit Brock University
Brock University is one of Canada's top post-secondary institutions. Located in historic Niagara region, Brock offers all the benefits of a young and modern university in a safe, community-minded city with beautiful natural surroundings.
       APPLICATIONS CLOSED FOR 2019/20
---
Below is a list of courses former exchange students have taken at this university in previous years and the UWI courses they have equated to. This is meant as a guide and interested students still have to complete the Course Equivalency Sheet of the Student Exchange Application and get the departmental approval for the individual courses.
---
Course Equivalencies
Undergraduate
FACULTY
DEPARTMENT
UWI COURSE CODE
UWI COURSE TITLE
HOST COURSE CODE
HOST COURSE TITLE
Humanities & Education
Creative and Festival Arts
THEA 1203
Production 1A
FINE 335STU
Design for Theatre I
Humanities & Education
Creative and Festival Arts
THEA 2010
Critical Readings in Caribbean Arts and Culture I

VISA 2P51

IASC 2P93

Canadian Art since 1960: Contemporary Trends

Critical Practice in the Fina and Performing Arts

Humanities & Education
Creative and Festival Arts
THEA 2011
Critical Readings in Caribbean Arts and Culture II
VISA 2Q98
The Philosophy of Art
Humanities & Education
Creative and Festival Arts
VART 2013
Fine Art I
VISA 2P04
Figurative Painting
Humanities & Education
Creative and Festival Arts
VART 2014
Fine Art II
VISA 3P03
Intermediate Painting
Humanities & Education
Creative and Festival Arts
VART 2025
Surface Design and Tech I
VISA 2P27
Intro to Digital Photography
Humanities & Education
Creative and Festival Arts
VART 2026
Surface Design and Tech II
VISA 2P97
Digital Video Art
Humanities & Education
Creative and Festival Arts
VART 2027
Design I

VISA 1P95

VISA 2P93

Introduction to Digital Images, Methods & Concepts

Drawing III

Humanities & Education
Creative and Festival Arts
VART 2028
Design II
VISA 2P94
Drawing IV
Humanities & Education
Creative and Festival Arts
VART 2029
Design Laboratory I
2M90-2M99
Special Studies in Studio
Humanities & Education
Creative and Festival Arts
VART 2030
Design Laboratory II
VISA 2P98
Intermedia
Humanities & Education
Creative and Festival Arts
VART 2033
Ideas in Design and Culture I
VISA 3P52
Visual Culture and the Human Body
Humanities & Education
Creative and Festival Arts
VART 2035
Ceramics I
CERA 230
Ceramics I
Humanities & Education
Creative and Festival Arts
VART 2037
Ideas in Contemporary Art I
VISA 2P50
The History of Photography
Humanities & Education
Creative and Festival Arts
VART 2201
Fine Art Laboratory I
VISA 2F05
Intro to Sculpture
Humanities & Education
Creative and Festival Arts
VART 2202
Fine Art Laboratory II
VISA 3P93
Expressive Drawing
Humanities & Education
Creative and Festival Arts
VART 2323
Film and Video I

VISA 2P26

VISA 2P97

Photography: Camera and Darkroom Processes

Digital Video Art

Humanities & Education
Creative and Festival Arts
VART 2324
Film and Video II
VISA 3P26
Experimental Analog Photography
Humanities & Education
Creative and Festival Arts
VART 2324
Film and Video II
VISA 3P01
Media Transformation in the Creative Arts
Humanities & Education
Creative and Festival Arts
VART 3011
Fine Art Research Seminar III
LART 3P92
Imitation in Art and Culture
Humanities & Education
Creative and Festival Arts
VART 3013
Fine Art III
VISA 3P03
Intermediate Painting
Humanities & Education
Creative and Festival Arts
VART 3201
Fine Art Laboratory III
STAC 3P14
Dram Creation for Contemporary Cultural Practice
Humanities & Education

Literary, Cultural, and

Communication Studies

LITS 2603
Creative Writing: Poetry
ENCW 3P07
Creative Writing: Poetry
Social Sciences
Management Studies
MGMT 2026
Production and Operations Management
OPER 2P91
Operations Management
Social Sciences
Management Studies
MGMT 3017
Human Resource Management
OBMR 3P97
Human Resource Management
Social Sciences
Management Studies
MGMT 3048
Financial Management II
FNCE 3P93
Corporate Finance II
Social Sciences
Management Studies
MGMT 3053
International Financial Management
FNCE 4P05
International Finance
Social Sciences
Management Studies
MKTG 3002
Marketing Research
MKTG 3P96
Marketing Research
Graduate
| FACULTY | DEPARTMENT | UWI COURSE CODE | UWI COURSE TITLE | HOST COURSE CODE | HOST COURSE TITLE |
| --- | --- | --- | --- | --- | --- |
| Science & Technology | Mathematics & Statistics | STAT 6150 | Stochastic Process and Applications | MATH 5P84 | Time Series Analysis and Stochastic Process |
| Science & Technology | Mathematics & Statistics | STAT 6170 | Multivariate Analysis | MATH 6P86 | Multivariate Statistics |
| Science & Technology | Mathematics & Statistics | STAT 6180 | Advanced Topics in Statistics | MATH 5P88 | Advanced Statistics |
Research
| FACULTY | DEPARTMENT | RESEARCH FIELD | HOST DEPARTMENT | HOST SUPERVISOR |
| --- | --- | --- | --- | --- |
| Social Sciences | Behavioural Sciences | Do Social Housing Programs provide housing satisfaction to their residents? |   |   |
---
Faculty:
Humanities & Education
Science & Technology
Social Sciences
Departments:
Behavioural Sciences
Creative and Festival Arts
Management Studies
Mathematics & Statistics
Level:
Postgraduate
Research
Undergraduate