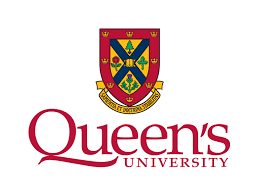 Visit Queen's University
We push the limits of what can be achieved and develop ideas that can make a difference in the world.
---
Below is a list of courses former exchange students have taken at this university in previous years and the UWI courses they have equated to. This is meant as a guide and interested students still have to complete the Course Equivalency Sheet of the Student Exchange Application and get the departmental approval for the individual courses.
---
Course Equivalencies
Undergraduate
| FACULTY | DEPARTMENT | UWI COURSE CODE | UWI COURSE TITLE | HOST COURSE CODE | HOST COURSE TITLE | TERM |
| --- | --- | --- | --- | --- | --- | --- |
| Social Sciences | Institute of Gender and Development Studies | GEND 3039 | Gender and Development with Reference to Caribbean Society | POLS 382 | Gender and Social Policy | FALL |
| Social Sciences | Institute of Gender and Development Studies | GEND 2203 | Feminist Theoretical Frameworks | GNDS 120 | Women, Gender, Difference | FALL |
| Social Sciences | Institute of Gender and Development Studies | GEND 3501 | Gender and Philosophy | PHIL 376 | Philosophy and Feminism | FALL |
| Social Sciences | Institute of Gender and Development Studies | GEND 3031 | Sex, Gender and Society: Sociological Perspectives | GNDS 215 | Introduction to Sexual and Gender Diversity | FALL |
| Social Sciences | Political Science | GOVT 2062 | International Security | POLS 364 | International Peace and Security | FALL |
| Social Sciences | Political Science | GOVT 3053 | Introduction to International Politics | POLS 396 | Topics in International Relations | FALL |
| Social Sciences | Political Science | GOVT 2047 | Principles of Public International Law | LAW 540 | Public International Law | FALL |
| Social Sciences | Political Science | GOVT 3055 | Theories and Practices of International Negotiations | LAW 335 | Negotiation | FALL |
| Social Sciences | Political Science | GOVT 2049 | International Political Economy | POLS 262 | International Political Economy | FALL |
| Law | Law | LAW 3020 | Employment Law | LAW 567 | Employment Law | FALL |
| Law | Law | LAW 3170 | Law of Trusts | LAW 463 | Trusts | FALL |
| Law | Law | LAW 3210 | Family Law I | LAW 520 | Family | FALL |
| Law | Law | LAW 3840 | Alternative Dispute Resolution | LAW 341 | Alternative Dispute Resolution | FALL |
| Law | Law | LAW 3460 | International Environmental Law | LAW 517 | Environmental Protection Law | FALL |
---
Departments:
Chemical Engineering
Civil & Environmental Engineering
Electrical & Computer Engineering
Geomatics Engineering and Land Management
Institute of Gender and Development Studies
Law
Management Studies
Mechanical & Manufacturing Engineering
Political Science