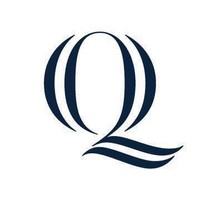 study.abroad@quinnipiac.edu
Visit Quinnipiac University
Extraordinary things happen here...
We are a nationally ranked private university with an inclusive and diverse community of over 10,000 undergraduate and graduate students who learn and thrive in our College of Arts and Sciences and 8 professional schools. Our alumni network of 50,000 spans the globe with members of the Bobcat family living and working in over 60 countries. Through academic innovation, a focus on the professions and extensive experiential learning opportunities, we prepare graduates for the evolving careers of the 21st century while creating global citizens who are making their impact on the world.
---
Below is a list of courses former exchange students have taken at this university in previous years and the UWI courses they have equated to. This is meant as a guide and interested students still have to complete the Course Equivalency Sheet of the Student Exchange Application and get the departmental approval for the individual courses.
---
Course Equivalencies
Research
| FACULTY | DEPARTMENT | RESEARCH FIELD | HOST DEPARTMENT | HOST SUPERVISOR | TERM |
| --- | --- | --- | --- | --- | --- |
|   |   |   |   |   | ACADEMIC YEAR |
---
Faculty:
Engineering
Food & Agriculture
Humanities & Education
Science & Technology
Social Sciences
Departments:
Behavioural Sciences
Chemical Engineering
Chemistry
Civil & Environmental Engineering
Computing & Information Technology
Economics
Electrical & Computer Engineering
Life Sciences
Literary, Cultural and Communication Studies
Management Studies
Physics
School of Education
Level:
Postgraduate
Research
Undergraduate