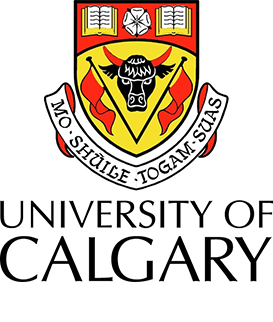 Visit the University of Calgary
Every year, more than 200 international students come to the University of Calgary on an exchange program. It is our privilege to host these students and make sure that their time in Calgary is enjoyable, successful, and beneficial! But don't just take our word for it. We have collected a range of stories from past exchange students for you to explore and learn what it means to be a member of the University of Calgary's international community.
---
Below is a list of courses former exchange students have taken at this university in previous years and the UWI courses they have equated to. This is meant as a guide and interested students still have to complete the Course Equivalency Sheet of the Student Exchange Application and get the departmental approval for the individual courses.
---
Course Equivalencies
Undergraduate
| FACULTY | DEPARTMENT | UWI COURSE CODE | UWI COURSE TITLE | HOST COURSE CODE | HOST COURSE TITLE | TERM |
| --- | --- | --- | --- | --- | --- | --- |
| Humanities & Education | Creative and Festival Arts | VART 2324 | Film and Video II | ART 503 | Computer Game Design | SPRING |
| Humanities & Education | Creative and Festival Arts | THEA 2011 | Critical Readings in Caribbean Arts and Culture II | ARHI 203 | Proto-Renaiss to Neo-Classicism | SPRING |
| Humanities & Education | Creative and Festival Arts | VART 2014 | Fine Art II | ART 383 | Sculpture II | SPRING |
| Humanities & Education | Creative and Festival Arts | VART 2202 | Fine Art Laboratory II | ART 343 | Drawing IV | SPRING |
Research
| FACULTY | DEPARTMENT | RESEARCH FIELD | HOST DEPARTMENT | HOST SUPERVISOR | TERM |
| --- | --- | --- | --- | --- | --- |
| Medical Sciences | Para-Clinical Sciences | Epidemiology of Clostridium difficile in the Trinidad and Tobago adult population | Calgary Lab Services | Dr. Dylan R. Pillai | ACADEMIC YEAR |
---
Faculty:
Engineering
Humanities & Education
Medical Sciences
Science & Technology
Social Sciences
Departments:
Behavioural Sciences
Chemical Engineering
Chemistry
Civil & Environmental Engineering
Computing & Information Technology
Creative and Festival Arts
Economics
Electrical & Computer Engineering
Geography
History
Life Sciences
Literary, Cultural and Communication Studies
Management Studies
Mathematics & Statistics
Mechanical & Manufacturing Engineering
Modern Languages and Linguistics
Para-Clinical Sciences
Physics
Level:
Postgraduate
Research
Undergraduate