The Campus Registrar is the campus' Chief Administrative Officer. Under his/her leadership the Registrar's Office has oversight for:
Student Affairs

Records and Archives

Human Resource Management

General Administration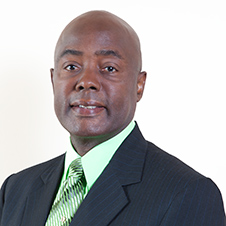 About the Campus Registrar

Campus Registrar Mr. Richard Saunders took up office in 2013. He is past President of the Association of Professional Engineers of Trinidad and Tobago (APETT) and former Managing Director of Vicar Enterprises Limited, a company providing Property Development, Project Management, Design Build of Sports and Recreational Facilities and Real Estate services. He pursued a first degree at The University of the West Indies, graduating with a BSc. Honours, Electrical Engineering in 1976. He obtained his MSc. in Electronic Instrumentation at the University of Wales, Swansea and a Diploma in Public Enterprise Management at the Indian Institute of Management, Ahmedabad (IIMA).

His multi-disciplinary experience in Project Development, Project Implementation and Engineering Management spans a 36-year career. His professional experiences bridge the industrial, public and private enterprises and academic institutions. This UWI alum has held senior executive positions in both the public and private sector, including TSTT, Alston's Building Enterprises Limited, the Airports Authority of Trinidad and Tobago and Guardian Properties Limited. He brings strong project management skills and the ability to lead cross-functional, multi-level management teams. 

Mr. Saunders is currently President of the Trinidad and Tobago Group of Professional Associations Limited (TTGPA).

Contact information:

Office of the Campus Registrar
First Floor, Main Administration Building
The University of the West Indies
St. Augustine Campus
Tel: (868) 662-2002 Ext. 82000/82001
Direct Line: (868) 224-3700
Fax: (868) 645-3275