Staff
Mr. Rajesh Kandhai
OHSE Manager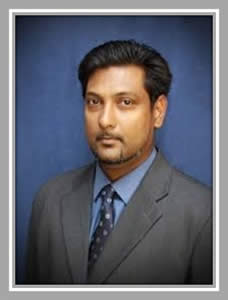 Mr. Rajesh Kandhai has been involved in Health and Safety for more than twelve (12) years now. His career has been quite diverse ranging from regulatory; to private oil and gas; educational; as well as international. During his career, Mr. Kandhai held positions such as Environmental Inspector for the EMA, Operations Environmental Advisor for bpTT; worked on the Shah Deniz Gas project in Azerbaijan and assisted in the emergency response efforts in the 2010 Gulf of Mexico oil spill. Currently he is the OHSE Manager at the University of the West Indies.
His passion for HSE is also demonstrated in his commitment to adult education; he was heavily involved in the conduct of community environmental training in Guayaguayare and Mayaro for more than three years and is currently a lecturer for the University of Greenwich BSC and MSC programmes in Occupational Health and Safety.
He considers his core expertise to be Management Systems, Auditing, Environmental Management and Incident Investigations. Mr. Kandhai is currently a Senior Independent Assessor for STOW – TT. He is also an ISO 14001 and OHSAS 18001 lead auditor. Academically Mr. Kandhai holds a BSC Honours in Zoology and Botany as well as a MSc. in Environmental Management, both from the University of the West Indies. Having developed extensive experience in Management Systems, he is now able to effectively bridge the gap between Environmental and Health and Safety management. With this, he believes that improving the Safety Culture is critical to the sustainable development of Trinidad and Tobago.
Mr. Robert Sagar
OHSE Coordinator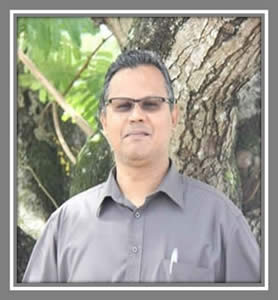 Mr. Robert Sagar has been involved in Security & Law Enforcement since 1990. His career has included Law Enforcement, Emergency & Crises Management, and Health & Safety. Mr. Sagar joined UWI in 1996 and spent 15 years in the UWI Estate Police and was a member of the Estate Police Association National Executive. In this capacity he developed skills relating to strategy and negotiations. Mr. Sagar joined the OHSE unit in January 2012 pursuing his passion for Health Safety and Security.
Academically he holds qualifications in Security and Risk Administration, Health Safety & Environmental Management, Emergency & Crisis Management, Computer Science, Integrated Law, Customer Service & Hi-Tech Surveillance Training Programme, Certified in OSHA General and Construction Industry Standards. Mr. Sagar is also a Certified Scaffold Inspector . At present, Mr. Sagar is pursuing his MSc. Risk, Crisis and Disaster Management from the University of Leicester.
His diverse qualifications, experience and knowledge of the St. Augustine Campus Operations makes him a valued member of the OHSE unit.
Ms. Rachel Dadbahal
Technical Assistant 11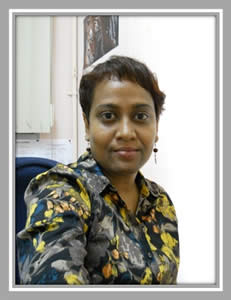 Rachel Dadbahal joined the department known as the Safety Unit of The University of the West Indies, St. Augustine in February 2005 as a Technical Assistant I.
She is now a Technical Assistant 11 in the department which in 2010 was renamed to the Occupational Health Safety and the Environment (OHSE) Unit.
She has over six (6) years in the field of safety and shares a special interest in Environmental Management.
Mr. Naim Ali
Safety Assistant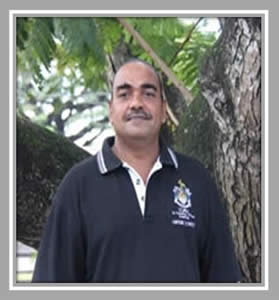 Mr. Naim Ali joined The University of the West Indies in January, 1994 and was assigned to the Occupational Health Safety and the Environment (OHSE) Unit in September 2001 as a Grade 9.
Mr. Ali conducts inspections on all Fire Extinguishers, Fire Alarm Panels, Fire Hydrants, Eyewash stations, First Aid Kits and Emergency Kits at St. Augustine Campus and Mt. Hope on a daily basis.
Mrs. Cadlyn Smith
Technical Assistant 1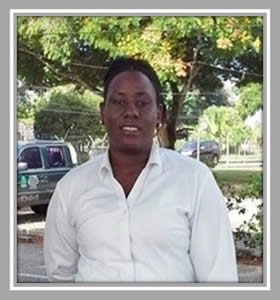 Mrs. Cadlyn Smith has continuously pursued her interest in Occupational Health, Safety and the Environment beginning with achieving a Certificate as well as her Associates degree in the field. She is currently obtaining her B.Sc. Occupational Safety, Health and Environment. She has been with the university since 2009, transitioning into the Occupational Health, Safety and Environment Unit in 2014 as a Technical Assistant.