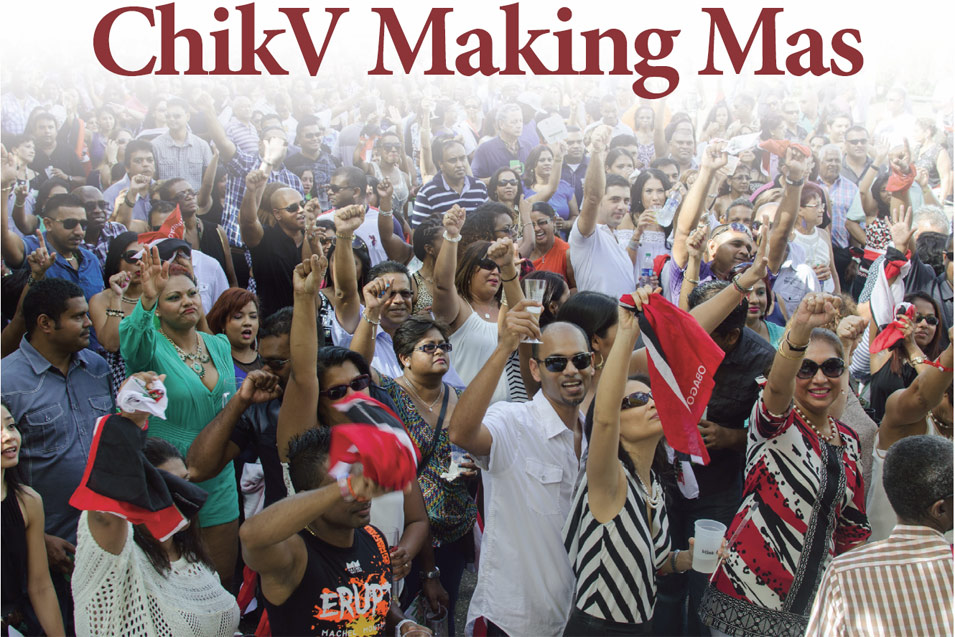 Is the spread of the Chikungunya virus a regional crisis or are we panicking unnecessarily? With virgin populations lacking immunity, the first wave has been widespread, but because it has not been deemed lethal in the way the Ebola virus has been, it might be more of a wake-up call for the Caribbean region to batten down its hatches and focus more closely on both vector control and epidemic control as public health priorities.
In this special issue of UWI TODAY, editor Vaneisa Baksh talks to UWI researchers, doctors, economists, and public health officials, sufferers, and a range of people touched by ChikV to get a sense of what the arrival of this virus means for the region, now and in the future. Click here.
Our cover image comes from the popular UWI Fete, which was well attended and seemed not to be feeling the impact of Chikungunya! Click here for more fete images.