Research Team
Professor Patricia Mohammed, Lead Researcher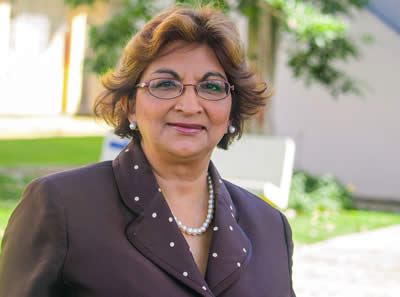 Patricia Mohammed is currently Professor of Gender and Cultural Studies and Campus Co-ordinator, School for Graduate Studies and Research at the University of the West Indies, St Augustine, Trinidad. She served at various times as Head of the St Augustine Institute for Gender and Development Studies and from 1994-2002 was appointed as first head of the Mona Unit, Centre for Gender and Development Studies. She is a pioneer in second wave feminism and the development of gender studies at tertiary level in the Caribbean and has been involved in feminist activism and scholarship for over two decades, and increasingly over the last decade in Cultural Studies. She has been the architect of four national gender policies in the Caribbean. ...Read more
Her academic publications include Gender in Caribbean Development (ed.), 1988; Rethinking Caribbean Difference, Special Issue Feminist Review, Routledge Journals, 1998; Caribbean Women at the Crossroads, UWI Press, 1999; Gender Negotiations among Indians in Trinidad, 1917 – 1947, Palgrave UK and The Hague, 2001; Gendered Realities: Essays in Caribbean Feminist Thought, (ed.) University of the West Indies Press, Kingston, 2002; and Imaging the Caribbean: Culture and Visual Translation, Macmillan UK, 2009 along with over 100 essays in journals and books, magazines and newspapers. She is founder and Executive Editor of the Caribbean Review of Gender Studies, the first open access online peer reviewed journal of the University of the West Indies in publication since 2006.
Her main areas of interest are gender and development studies, history and the study of aesthetics and visual intelligence. She has directed and produced 13 documentary films including Engendering Change: Caribbean Configurations (40 mins); a six-part series entitled A Different Imagination of which "Coolie Pink and Green" is an award winning film; and in 2015 co-directed City on a Hill: Laventille (40 mins).
Dr. Cheryl-Ann Sarita Boodram, Co-Lead Researcher and Investigator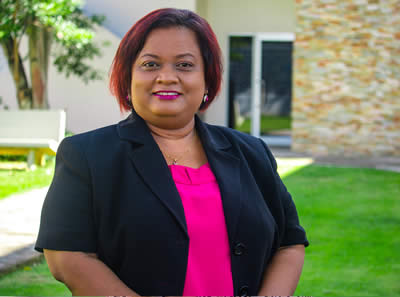 Cheryl-Ann Sarita Boodram is currently serving as a Lecturer (Social Work Practicum Co-ordinator) in the Department of Behavioural Science, University of the West Indies, St. Augustine. She holds a BSc, MSc. and PhD in Social Work. Her professional experiences include working with youth in marginalised communities, migrants, the elderly and women who have experienced loss following natural disasters. Dr. Boodram is intrigued by the potential of 'vulnerabilised' people to uncover solutions to their life challenges. Cheryl-Ann's research continues to explore the value of participative research methods with community groups and the potential of these methods to transform and humanise research and action. Dr. Boodram has also contributed to the development of the policy and curriculum for the Development and Implementation of a National Life Skills Curriculum for Personal Development and Employment Enhancement, which has been adopted in post-secondary educational insitutions in Trinidad and Tobago.
Raquel LM Sukhu, Project Manager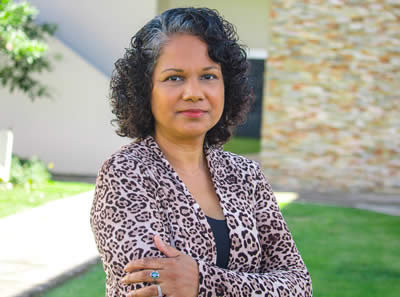 Raquel LM Sukhu is a PhD Candidate, Interdisciplinary Gender Studies, at the IGDS, conducting research on women's religious experience in Trinidad's Catholic Charismatic Renewal while working at the IGDS as a research assistant and Project Manager. Her MPhil research focused on gender and interpersonal violence, culminating in the thesis entitled "Why Men Batter: Male V(i)olence, Malevolence, Misogyny" (UWI, 2006), and most recently, the article "Masculinity and men's violence against known women in Trinidad – Whose responsibility?," Special Issue, Men and Masculinities, SAGE Journals, 2013. She has worked as Lecturer in Sociology, and Chair, Social Sciences at COSTAATT; Accreditation Officer at the Accreditation Council of Trinidad and Tobago; and e-Tutor and Course Developer at the Open Campus, UWI. Teaching is her passion, and the classroom (face to face or virtual) is the space she most enjoys.
Professor Paula Morgan, Investigator and Advisor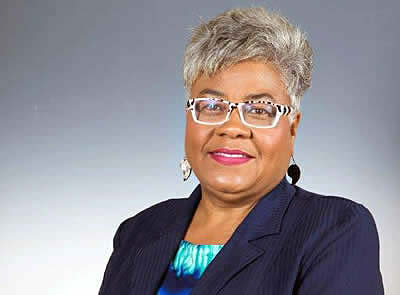 Paula Morgan is a Professor of West Indian Literature and and Culture, The University of the West Indies, St Augustine. She is a former Head, Institute for Gender and Development Studies and Department of Literary, Cultural and Communications Study. Her primary focus of research, teaching and publication is domestic violence and constructions of masculinity and femininity in Caribbean literature and culture. Dr. Morgan has published numerous essays and books, the latest being: The Terror and the Time: Banal Violence and Trauma in the Caribbean Discourse (The UWI Press).
Dr Angelique Nixon, Investigator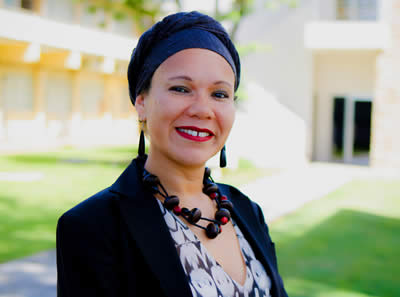 Dr. Angelique V. Nixon is a writer, artist, teacher, scholar, activist, and poet -- born and raised in The Bahamas. Her research, cultural criticism, and poetry have been published widely. She strives through her activism, writing, and art to disrupt silences, challenge systems of oppression, and carve spaces for resistance and desire. Angelique holds a PhD in English from the University of Florida (2008), where she specialised in Caribbean and African diaspora literatures, Caribbean and postcolonial studies, women's studies and gender research.
...Read more
She is the recipient of a number of awards including a postdoctoral fellowship in Africana studies at New York University (2009) and a Fulbright Scholar Grant (2014). Her scholarly book Resisting Paradise: Tourism, Diaspora, and Sexuality in Caribbean Culture was recently published by the University Press of Mississippi Press (2015). Her current research areas include feminist praxis and discourse, Caribbean sexualities, sexual labour and social justice movements. She is a Lecturer at the Institute for Gender and Development Studies.
Deborah McFee, Investigator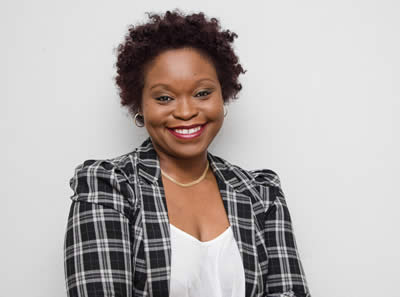 Deborah McFee has worked for the last fifteen years in the area of gender and development. She holds a BA in history and political science from The University of the West Indies, St. Augustine Campus, and an MA in the politics of alternative development from the Institute of Social Studies, The Hague. Deborah's experience includes research on the impact of small arms and light weapons on women and girls in select communities in her country of Trinidad and Tobago as well as the ways in which traditional gender norms influence emerging human security vulnerabilities experienced in small-island developing states in the Caribbean. Additionally, she has worked throughout the English speaking Caribbean developing national policies for gender equity and equality. She is currently a PhD candidate at the McCormack Graduate School of Policy and Global Studies, Department of Conflict Resolution, Human Security, and Global Governance, University of Massachusetts Boston.
Joy Ramcharan-Cooblal, Conference Coordinator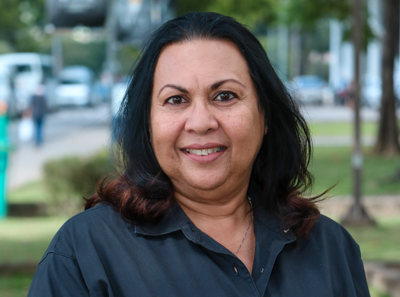 Joy Ramcharan-Cooblal is the Conference Coordinator for the Work/Life Balance and Ageing Conference, Connecting the Dots: Work • Life • Balance • Ageing, 26-27 April 2018. She has managed projects and coordinated conferences for the Faculty of Social Sciences, the Office of Research Development and Knowledge Transfer (formerly the Business Development Office) and the Caribbean Studies Association (CSA) at The University of the West Indies, St. Augustine. She is involved in her community and her service has been at the local level through representation on local boards and community projects and the Caribbean Association of Local Government Authorities (CALGA). She holds a BA Degree from Carleton University, Ottawa, Canada, a Certificate in Local Government Studies and an MSc Degree (Government) from The UWI and a Certificate in EU Project Management from the College of Europe, Bruges, Belgium.
Rachel Taylor, Research Assistant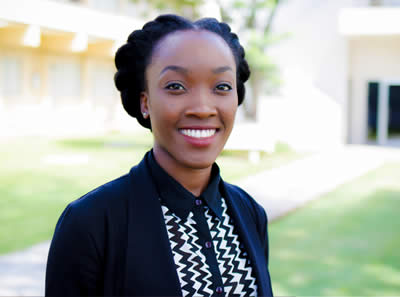 Rachel Taylor is a Research Assistant at the Institute of Gender and Development Studies at the University of the West Indies, St Augustine. She holds a BSc (Hons) in Sociology and minor in Gender and Development Studies from the UWI, St. Augustine Campus and a Master's Degree in Gender and Development Studies from The UWI, Mona Campus. Her research interests include the construction of gender, race and culture in the Caribbean context.
Renée Maria Cozier, Research Assistant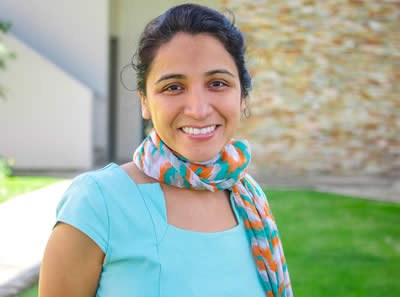 Renée Maria Cozier is a Research Assistant at the Institute of Gender and Development Studies at the University of the West Indies, St Augustine. She holds a BSc in Sociology and minor in Gender and Development Studies, and Master Degrees in Mediation Studies and Research Methods in the Social Sciences (Criminology pathway). She volunteers with the Caribbean Regional Youth Council as their Caribbean Youth Advisor and she is interested in participatory action research.
Sommer Hunte, Research Assistant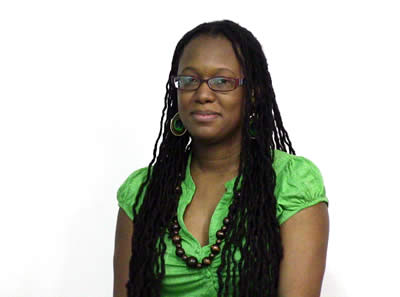 Sommer Hunte is currently a PhD candidate in Interdisciplinary Gender Studies at the IGDS researching socio-political interventions into Afro-Caribbean family structure(s) and roles during post-colonial transitional development in Trinidad and Tobago. She holds a Bachelor of Arts Degree (Hons) Government and Politics from St. John's University, New York; and an MSc in Global Studies from The UWI, St. Augustine Campus. Her MSc thesis entitled "Gender Equalization and Developmental Challenges" focused on implementing CEDAW and other feminists rights-based approaches and the policy and developmental implications for Latin America and the Caribbean.
Samantha Onieka Mendoza, Research Assistant
January 2016 – August 2017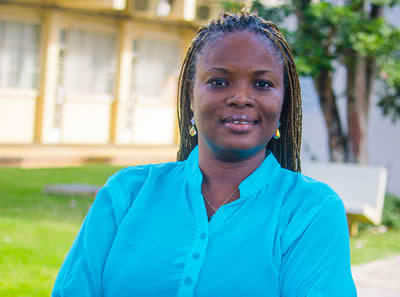 Samantha Onieka Mendoza has been involved in social work fourteen years. Her experiences and research interests span the differently-abled community, juvenile institutional system and HIV/AIDS/sexually transmitted infections. Ms Mendoza holds qualifications in social work from The University of the West Indies, St Augustine at the certificate, bachelor's and master's levels. She is currently a PhD candidate in the social work programme researching "The experiences of women ageing with HIV/AIDS" using a Feminist Participatory Action Research methodology. She is actively involved in social work by way of research (research assistant), academic contributions (tutoring, guest lecturing, facilitating student labs, practice and field supervision), and service (volunteering at the National AIDS Hotline of Trinidad and Tobago (AIDSLINE), served on Social Work Unit's 50th anniversary planning committee 2016 for conference and research day).
Patricia Hackett, Research Assistant
May 2015 – August 2016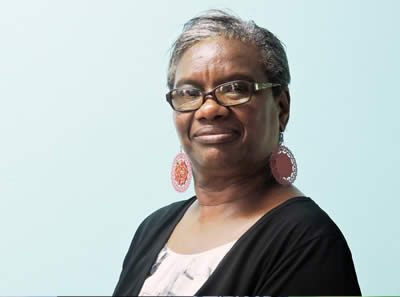 Patricia Hackett has over two decades of experience in Guyana and the British Virgin Islands in promoting women / gender equality and equity, designing public relations and communication strategies, library and information management, writing, researching and publishing. She is also an adult educator in language and communication and gender awareness and issues. She has excellent working knowledge of international conventions and agreements, such as the UN Convention on the Rights of the Child, Convention on the Elimination of All Forms of Discrimination Against Women (CEDAW), Beijing Declaration and Platform for Action and the UN Millennium Development Goals (MDGs). She holds a Bachelor's degree in communication (1996), a Diploma in Public Communication (1991) and a Postgraduate Diploma in Education (Administration) from the University of Guyana (2006). As a member of the University of Guyana's Women's Studies Unit, she was nominated to attend a six weeks Gender and Development Studies certificate course at The UWI, Cave Hill Campus (1994).