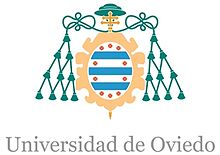 Visit l'Universidad de Oviedo
Established in 1608, Universidad de Oviedo (University of Oviedo) is a non-profit public higher education institution located in the urban setting of the large town of Oviedo, Asturias. This institution has also branch campuses in the following location(s): Gijón, Mieres. Officially accredited and/or recognized by the Ministerio de Educación, Cultura y Deporte, España (Ministry of Education, Culture and Sport, Spain), Universidad de Oviedo (UNIOVI) is a large (uniRank enrollment range: 20,000-24,999 students) coeducational higher education institution.
---
Below is a list of courses former exchange students have taken at this university in previous years and the UWI courses they have equated to. This is meant as a guidance and interested students still have to complete the Course Equivalency Sheet of the Student Exchange Application and get the departmental approval for the individual courses.
---
Course Equivalencies
| FACULTY | DEPARTMENT | UWI COURSE CODE | UWI COURSE TITLE | HOST COURSE CODE | HOST COURSE TITLE | TERM |
| --- | --- | --- | --- | --- | --- | --- |
|   |   |   |   |   |   |   |
|   |   |   |   |   |   |   |
|   |   |   |   |   |   |   |
|   |   |   |   |   |   |   |
---
Faculty:
Humanities & Education
Social Sciences
Departments:
Behavioural Sciences
Chemical Engineering
Chemistry
Civil & Environmental Engineering
Computing & Information Technology
Economics
Electrical & Computer Engineering
Geomatics Engineering and Land Management
Life Sciences
Literary, Cultural and Communication Studies
Management Studies
Mathematics & Statistics
Mechanical & Manufacturing Engineering
Modern Languages and Linguistics
Physics
Political Science
School of Education
Level:
Postgraduate
Research
Undergraduate