Strategic Plan
In September 2011, under the leadership of Vice Chancellor Professor E. Nigel Harris and coordination of Pro Vice Chancellor Professor Andrew Downes of The University Office of Planning and Development, the UWI officially began developing its fourth five-year Strategic Plan for the period 2012-2017.
The Plan, approved by the University Council on April 24, 2012, integrates feedback from all categories of UWI stakeholders and makes use of the Balanced Scorecard (BSC) framework that links the institution's Vision with Strategic Goals and Objectives and will facilitate the effective monitoring of performance against Objectives.
View the UWI Strategic Plan 2012-2017: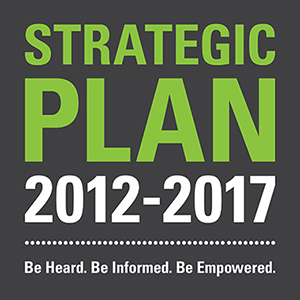 To view the previous UWI Strategic Plan 2007-2012 please click here.