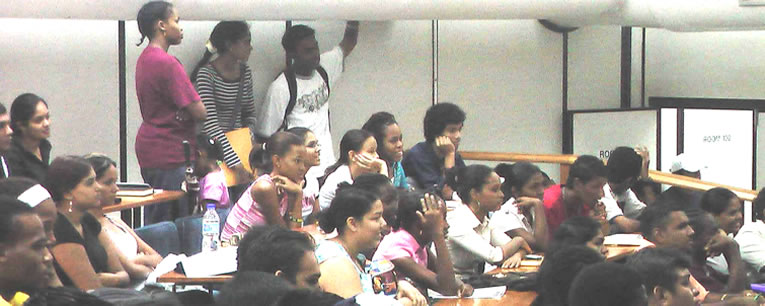 Outreach Centre
Internship Opportunities
Faculty of Engineering
Students
The Outreach Office has been established to assist students with vacation employment and internship opportunities locally, regionally and internationally. Interested students should submit their resumes to the Outreach Office indicating their name, current year and major in the subject line.
NB. Students who are successful in obtaining internships will be required to complete and submit a Student Internship Evaluation form to the Outreach Office at the end of the period. In addition, employers will be asked to complete a Intern Assessment Form.
Organizations
Organizations wishing to recruit students for the vacation or on a permanent basis can complete the Employer Evaluation Form (for vacation internship) or send your request to outreach@sta.uwi.edu.
Other
Student Services (UWI)
The Student Services Department of the University of the West Indies is a recruiting resource both for students and employers..
Job Search Resource
To assist in your job search, you can view this list of organizations that recruit engineers.
Forms
For additional information on the Faculty of Engineering's internship initiative, please contact Mrs. Marlene Fletcher-Cockburn at Tel: (868) 662-2002 Ext. 83919, Fax: (868) 662-4414 or email: outreach@sta.uwi.edu