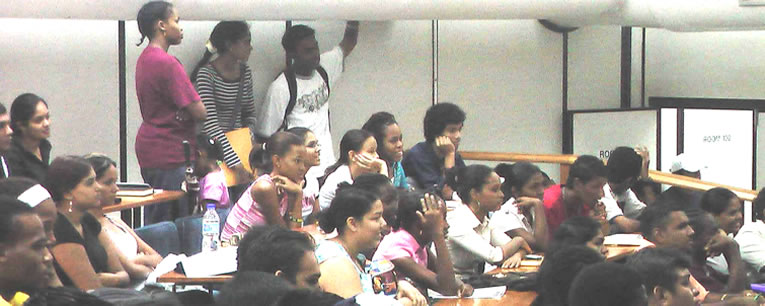 Outreach Centre
Student Support Services
Faculty Student Support (Administrative/Academic)
Campus Student Support
Student life and Development Department
This department provides information to students as well as staff on matters of support to students with disabilities.
Check the website for more information.
Counselling & Psychological Services Unit (CAPS)
The student Counselling & Psychological Services offers a range of services that would help students cope with the transition from secondary school tertiary level education; manage interpersonal relationships; manage exam stress etc. Please note that ALL registered UWI students are eligible for CAPS services.
Engineering Students Support