UWI, St. Augustine Campus participated in the CFA Research Challenge.
UWI, St. Augustine Campus took part in the CFA Research Challenge.
Four (4) teams advanced to the Atlantic Islands Final in Miami on 23rd February 2018.
The teams were as follows:
UNIVERSITY COLLEGE OF THE CAYMAN ISLANDS
UNIVERSITY OF THE WEST INDIES - ST. AUGUSTINE - TRINIDAD
UNIVERSITY OF THE WEST INDIES - CAVE HILL - BARBADOS
UNIVERSITY OF THE WEST INDIES - MONA - JAMAICA
To present their research, representing the University of the West Indies, St. Augustine were:
Rishi Rampersad
Naomi Motilal
Pernel Roberts
Kherdine Gonzales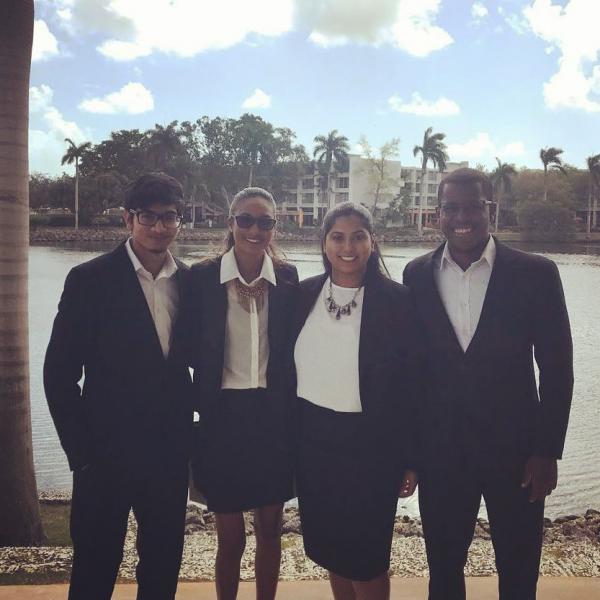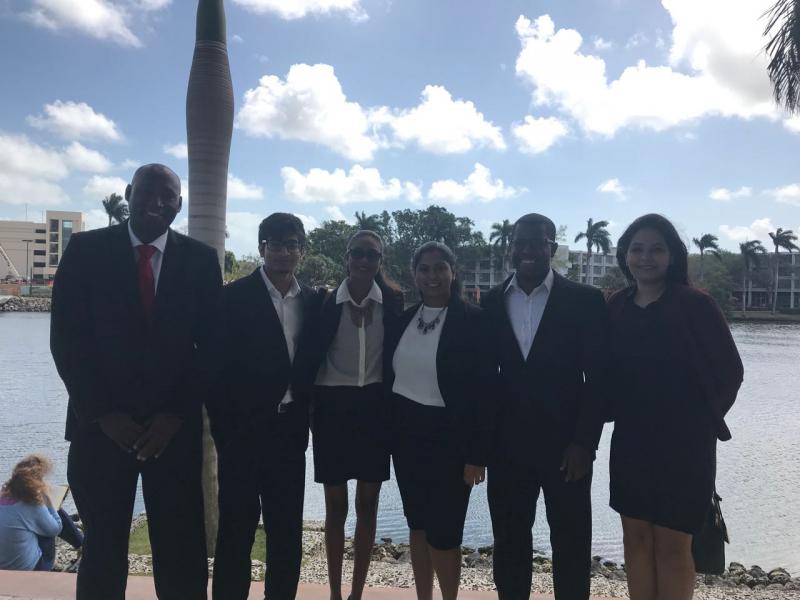 The CFA Institute Research Challenge is an annual global competition that provides university students with hands-on mentoring and intensive training in financial analysis. Student teams work to research and analyze a publicly traded company; write a research report highlighted by a buy, sell, or hold recommendation; and then present and defend their findings to a panel of industry experts.
More than 1,000 university-sponsored teams and more than 5,500 students worldwide participate in one of over 110 local-level competitions. Among these students are future portfolio managers, research analysts, and CFA Institute members who will lead the investment management profession in the future. The best and brightest teams advance to regional events held in Asia Pacific, the Americas, and EMEA. Regional winners advance to the Global Final where one team is ultimately crowned champion.