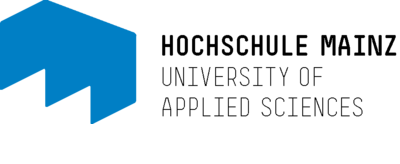 Visit Hochschule Mainz
The overall concept of the University of Applied Sciences Mainz is to be understood as a timetable for continuous quality improvement in terms of a "university audit" and is therefore subject to dynamic development.
---
Below is a list of courses former exchange students have taken at this university in previous years and the UWI courses they have equated to. This is meant as a guide and interested students still have to complete the Course Equivalency Sheet of the Student Exchange Application and get the departmental approval for the individual courses.
---
Course Equivalencies
Undergraduate
| FACULTY | DEPARTMENT | UWI COURSE CODE | UWI COURSE TITLE | HOST COURSE CODE | HOST COURSE TITLE | TERM |
| --- | --- | --- | --- | --- | --- | --- |
| Engineering | Civil & Environmental Engineering | CVNG 3002 | Structural Analysis | XBAU 6030 | Applied Structural Engineering II | FALL |
| Engineering | Civil & Environmental Engineering | CVNG 3005 | Foundation Engineering | XBAU 6050 | Applied Geotechnical Engineering II | FALL |
| Engineering | Civil & Environmental Engineering | CVNG 3007 | Environmental Engineering I | XBAU 6040 | Applied Hydraulic Engineering II | FALL |
| Engineering | Civil & Environmental Engineering | CVNG 3009 | Highway Engineering | XBAU 6050 | Applied Geotechnical Engineering II | FALL |
| Engineering | Civil & Environmental Engineering | CVNG 3003 | Structural Design II | XBAU 6030 | Applied Structural Engineering II | FALL |
| Engineering | Civil & Environmental Engineering | CVNG 3014 | Civil Engineering Design Project | XBAU 6060 | Integrated Design Project with Natural Hazards II | FALL |
| Engineering | Civil & Environmental Engineering | CVNG 3015 | Special Investigative Project | XBAU 6020 | Construction Project Management II | FALL |
---
Departments:
Civil & Environmental Engineering