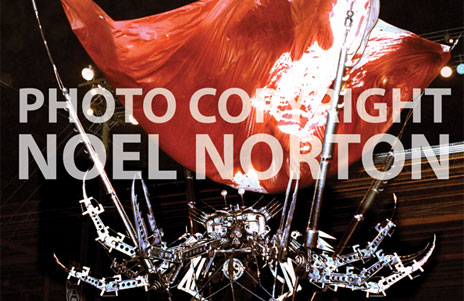 This State of Independence
Man Crab, the Peter Minshall king from his 1983 presentation, River, portended the dread aspects of the misuse of technology. The metallic costume, portrayed by Peter Samuel, arrived on the Carnival stage like a dread oracle, bearing a pristine white square of cloth that stunningly became drenched with scarlet, symbolic of the lifeblood that was being squeezed out of nature and humanity.
Forty-seven years after Independence, Trinidad and Tobago, locked in its bloody pincers, is gasping for air, and the national flag might well be more truly depicted by the Man Crab canopy.
"We are now living fully in the age of Man Crab," says Minshall, as his grim prophecy has come to pass.