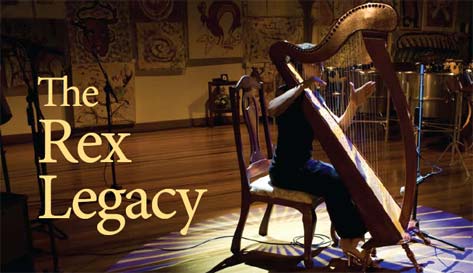 Days after the Fifth Summit of the Americas, and against a canvas of flaming red, burnt orange, earthy ochre and flamboyant yellows inspired by the First Nations, the earliest known inhabitants of the Americas, Professor Rex Nettleford received the Chancellor's Medal, amid drums, dance, steel and song in a ceremony hosted by UWI Chancellor Sir George Alleyne.
Honoured for an immeasurable contribution to cultural development in the Caribbean region, Professor Nettleford sat front and centre in the St Augustine Campus' newest facility, named Daaga Auditorium, smiling as Pat Bishop's Lydian Singers enchanted with voice and Allan Balfour entranced with movement.
"If there is one person who completely embodies The University of the West Indies, that person is Rex," said Professor Clement Sankat, Pro Vice Chancellor and St Augustine Campus Principal, as he welcomed the guests at the memorable occasion.