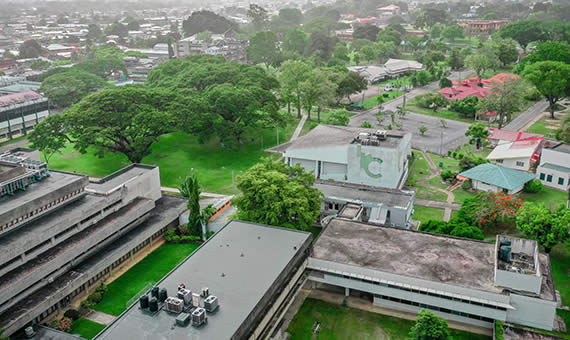 Visitors to the St. Augustine Campus
Welcome to the St. Augustine Campus.
We are always pleased to host visiting students, academics, alumni, Friends of UWI and of course members of the public.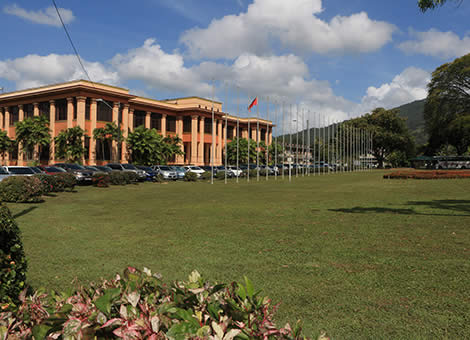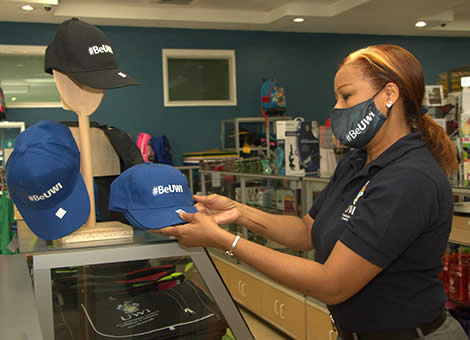 Campus Maps
Find your way around campus using our campus' interactive and downloadable maps.
Campus Tours
Take a walking tour of the main campus or arrange for special visits.
ACCOMMODATION FOR VISITING STUDENTS
Visiting students may apply for temporary accommodation at our Halls of Residence during semester breaks. Accommodation on Hall is not available during the semester, but students may still connect with the Student Accommodation Office for support in finding safe and comfortable housing.
ACCOMMODATION FOR VISITING ACADEMIC STAFF
We've reserved accommodation for our visiting academic staff. To arrange access to fully furnished accommodation, in close proximity to the campus contact 868-662-2002 Ext 82056.
Shopping & Dining
From local cuisine to popular 'fast food' outlets and the UWI Bookshop for gifts and branded items – there are several options for shopping and dining on campus.
Visitor Parking
Parking for campus visitors is available at the TGR North and South Car Parks. These parking lots are located along the western perimeter of the Main Campus. Visitors and guests are permitted to park on the Main Campus on weekends and public holidays and between the hours of 6:00 p.m. and 6:00 a.m. on weekdays.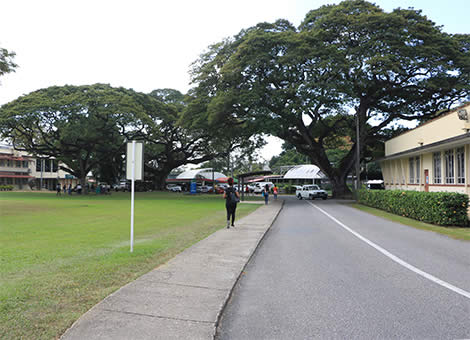 Special Events, Photography & Videography on Campus
Our scenic campus grounds provide several locations that are especially sought after by brides, grooms, professional photographers/videographers and special event coordinators. Visit the Marketing & Communications Office for more information on the use of the campus buildings and grounds.
LEARN MORE