Psychology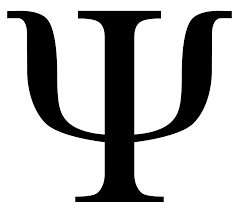 THE PSYCHOLOGY UNIT
Background
The Psychology Unit at the University of the West Indies (UWI), St. Augustine, has existed under the Department of Behavioural Sciences for over 20 years. At the undergraduate level, this Unit offers both a B.Sc. Special and Major in Psychology. The M.Sc. in Applied Psychology and MPhil/ PhD programmes are offered at the graduate level.
The B.Sc. Psychology was first established in 1995, and has been a pioneering initiative in the field of Caribbean Psychology, with the St. Augustine Campus of the UWI being the first to offer such a degree. The MPhil/PhD programme began in 2002 and eight candidates have since graduated with the PhD in Psychology. The M.Sc. Applied Psychology which was established in 2014, is a taught master's programme. This programme is intended to play pivotal roles in preparing graduates for the workplace, and also in bridging the gap between the BSc. and MPhil/PhD programmes.
     Research interests of academic staff
o   Behavioural Problems (e.g. aggression, delinquency) in children and adolescents
o   Child Maltreatment and Trauma
o   Identity development
o   Juvenile delinquency, institutionalisation and rehabilitation
o   Trauma – its causes and effects
o   Nondual spirituality/consciousness
o   Intellectual Development
o   Academic Achievement
o   Personality Development
o   Fear of crime
o   Stigma and attitudes towards HIV patients
o   Identity commitment and self-esteem levels of adolescent emerging adult students
o   Intention and Willingness to use insulin therapy: investigating the psychological factors that impede the initiation and continued use of insulin therapy among people with type 2 diabetes in Trinidad and Tobago.
o   Prevalence of Depression and Anxiety among Type 2 diabetics in Trinidad
        Students' association information
1.      PSI CHI
Psi Chi the International Honor Society in Psychology was first established in 1929 at Yale University. Psi Chi boasts of a membership of over three-quarters of a million persons including esteemed Psychologists such as Bandura, Zimbardo and Skinner. Psi Chi is registered with the Association of College Honor Society and is affiliated with the American Psychological Association and the Association for Psychological Science. Benefits available to members include scholarships, grants, access to and opportunities for publications, networking as well as ease of transfer to other affiliated universities. 
After 80 years of operating as a national society, Psi Chi opened its doors to international universities in 2009. Following the successful application for the installation of a chapter at the University of the West Indies, St. Augustine, the first cohort of members was inducted in 2013. The UWI St. Augustine chapter has been successfully inducting new members each year who hold a minimum 3.0 psychology GPA or are enrolled as graduate students with the psychology department. Since its inception in 2013, the St. Augustine chapter hosts an annual undergraduate research conference which showcases some of the research conducted by undergraduate psychology students of the university, research writing workshops as a well as various outreach programs. This local chapter strives to maintain the mission of PSI CHI; Recognising and promoting excellence in the science and application of psychology.
Programmes Offered
Academic Staff