The Campus Registrar is the campus' Chief Administrative Officer. Under his/her leadership the Registrar's Office has oversight for:
Student Affairs
Records and Archives
Human Resource Management
General Administration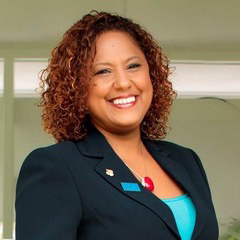 About the Campus Registrar
Mr. Moses has served as the Deputy Campus Registrar at St. Augustine since 2003 and up until this appointment, during that time, he has also acted in the positon of Campus Registrar.
Before joining The UWI STA Campus Moses was Deputy Director of DEMS Botswana, and Facilities Manager of the Eric Williams Medical Sciences Complex (EWMSC). Among his letters, are an Diploma, Mediation Studies, UWI (2014), Postgraduate Diploma, Corporate and Commercial Law, UWI (2009),  ACIS, Associate of the Institute of Chartered Secretaries and Administrators, UK (January 2002), CDipAF, Certified Diploma in Accounting and Finance (ACCA; December 2000), an MBA from the University of Sheffield (1988) that focused on Management Auditing, an MSc in Mechanical Engineering from Wayne State University, USA (1982) and a BSc in Mechanical Engineering from The UWI STA (1977).
Mr. Moses succeeds Mr. Richard Saunders who retired from The UWI STA on July 31, 2018
Contact information:
Office of the Campus Registrar
First Floor, Main Administration Building
The University of the West Indies
St. Augustine Campus
Tel: (868) 662-2002 Ext. 82000/82001
Direct Line: (868) 224-3700
Fax: (868) 645-3275