Port of Spain Bioblitz 2016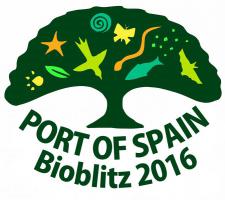 Click on the logo for a short film about the event
The most urban Bioblitz yet took place on the 4th-6th November 2016 in Port of Spain. Despite the heavy development there are still many areas where wildlife thrives; from the replanted forests of Fondes Amandes to the patches of mangrove along the coast.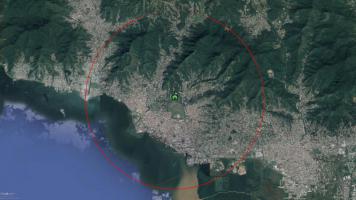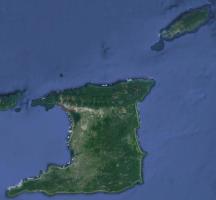 Map showing the survey area (within the red circle) and the basecamp (green house)
The event was led by Mike G. Rutherford and was a collaboration between the UWI Zoology Museum (UWIZM), the Trinidad and Tobago Field Naturalists' Club (TTFNC) and the Horitcultural Services Division - Botanic Gardens. The volunteers for the event came from many places including staff and students from the University of the West Indies Dept. of Life Sciences along with many other nature enthusiasts. Funding for the event came from First Citizens and Atlantic.
The Botanic Gardens were the base of operations and also the site for the Nature Fair which attracted the President of Trinidad & Tobago and over a thousand school children and members of the public who came along to learn more about the biodiversity of T&T.  Thirty different organisations joined together to spread the word about biodiversity, sustainability, education and love of the natural world. A total of 762 species were found during the survey of this nation's capital.
The event was reported on in the national media and on-line, click on the links below:

Search the T&T Bioblitz 
Facebook
 page for posts about the Port of Spain Bioblitz.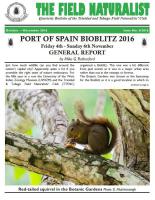 Issue 4/2016 of the TTFNC Quarterly Bulletin was dedicated to the Bioblitz and Nature Fair. Click 
here
.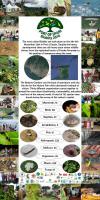 A poster about the event is available for download as a PDF. Click 
here.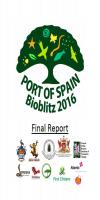 The Port of Spain 2016 Bioblitz Final Report is available for download as a PDF. Click
here.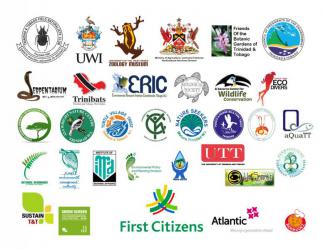 Thanks to all the groups and individuals who took part and thanks to the sponsors.