The Deputy Campus Principal is responsible for assisting the Campus Principal with the administration of the Campus and deputises in his absence. This position has special responsibility for student issues, including:
improving and maintaining academic quality
developing, implementing and assessing student services and co-curricular programmes that support the development and success of all students, and
enhancing the quality of campus life at the St. Augustine Campus
The Deputy Campus Principal directly supervises staff in charge of a number of student services, and staff within his own office.
Managing Programmes
This office is also responsible for the management of programmes and personnel associated with: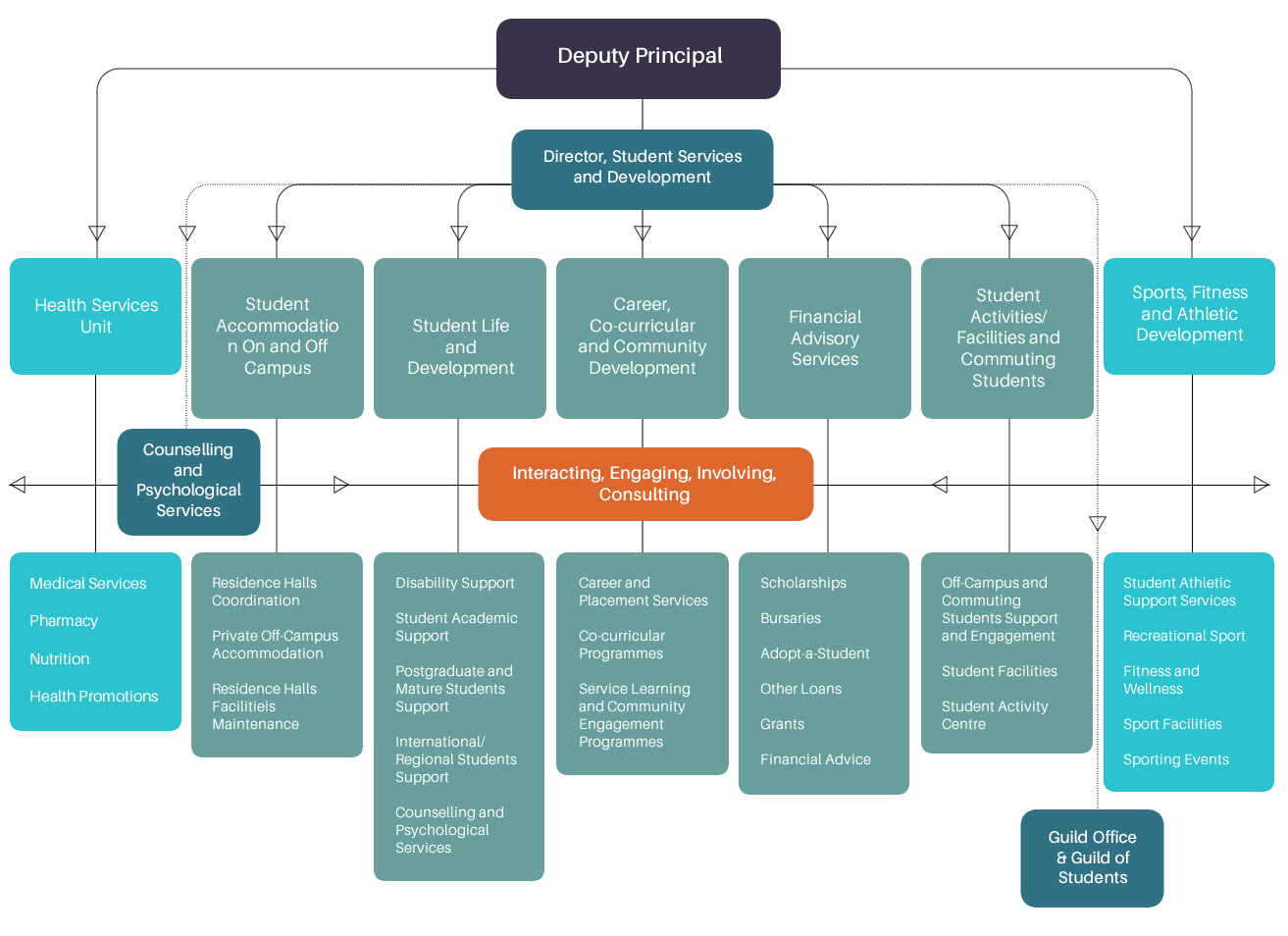 Click to view larger version
Division of Student Services and Development
The Division of Student Services and Development (DSSD) provides all students with support services that allow them to learn, grow, develop and to derive the maximum benefit from their university experience. Each department within the Division focuses on a core group of services that are all essential to student life at the St. Augustine Campus. Find out more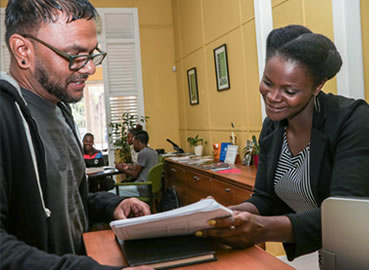 Student Complaints
The Deputy Principal's Office serves as the office of last resort for student complaints. It is where students go when they need assistance with matters which they cannot solve through regular channels.
Internal Stakeholders
The Deputy Campus Principal reports directly to the Campus Principal, and indirectly to the University's Vice Chancellor. The Office also liaises internally and externally with a number of stakeholders. Internal stakeholders include, academic, senior professional and Administrative, Technical and Support Staff (ATSS), members of the Academic Quality Assurance Committee (AQAC), The Guild of Students, the Pro-Vice Chancellor, members of executive management, the Office of the Board of Undergraduate Studies (OBUS), the Human Resources Division, The Bursary, and all deans and heads of departments.
External Stakeholders
External stakeholders include parents and guardians of students who attend the University, Government officials, private sector organizations, non-governmental organizations, professional organizations, service providers, local, regional and international donor agencies, and other higher education and research institutions.
Further Duties
In addition to directly supervising the student services departments identified in the organisational chart, the Deputy Principal has oversight for other student services, while managing other duties and responsibilities. Find out more