The Division of Student Services and Development (DSSD) provides all students with support services that allow them to learn, grow, develop and to derive the maximum benefit from their university experience. Each department within the Division focuses on a core group of services that are all essential to student life at the St. Augustine Campus.
Departments
The DSSD is composed of six departments:
The DSSD Management Team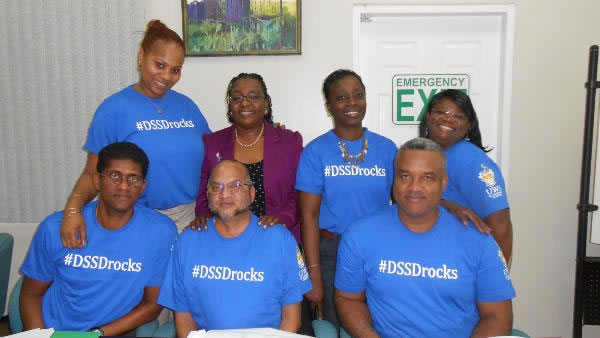 Bottom Left to Right: Mr. Kevin Snaggs, Manager, Student Accommodation On and Off Campus; Mr. Chandar Supersad, Manager, Financial Advisory Services; Mr. Curtis Mike, Manager, Student Activities/Facilities and Commuting Students
Vision
The University of the West Indies Division of Student Services and Development (DSSD) is committed to facilitating each student's personal and academic success by creating an environment that actively engages our students as they navigate campus life. It is also committed to responding to the evolving needs of our stakeholders – the students, the workplace and the wider society. Thus, the DSSD will establish itself as part of the core business of The UWI.
Mission
To provide excellent student-life and developmental experiences which will positively impact student retention and success.
Values
Teamwork, Integrity, Accessibility, Excellence, Civic Responsibility, Diversity, Equity, Empowerment.
The DSSD Team
The DSSD staff enjoy their fun day.