Apply to Graduate Online
Students who have been officially awarded in 2023 will be able to apply to graduate using the link seen in the Student Records section of mySecureArea.
To access this link, students must follow these instructions
1. Log on to the Student Portal at http://my.uwi.edu

2. Visit the mySecureArea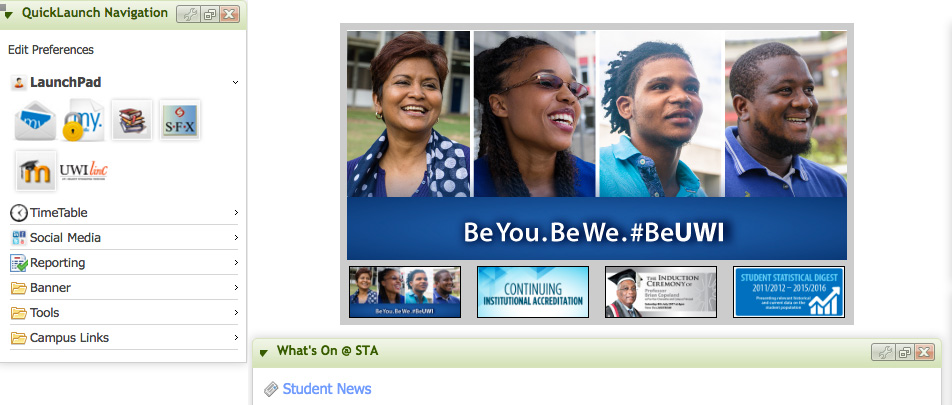 3. On the Student Records Tab click on the link 'Apply To Graduate'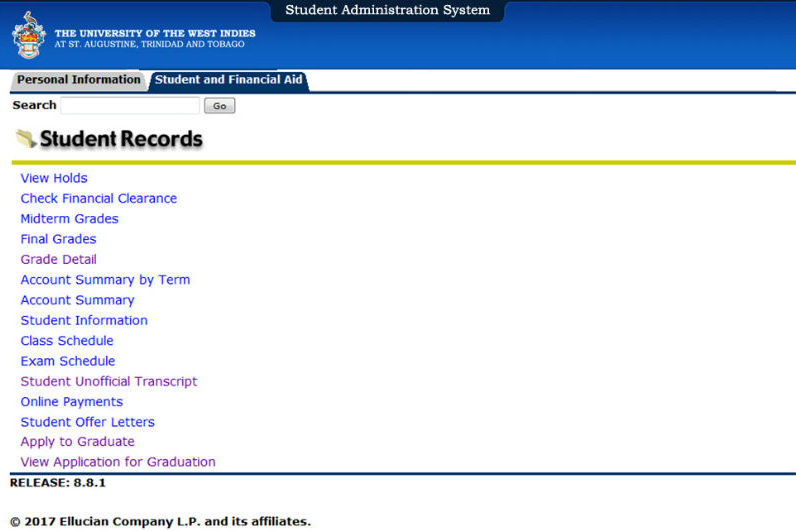 4. Verify the information and click on the Apply To Graduate button
On this page you will see the Graduation information that is related to you. The image below shows an example of a student from the Faculty of Social Sciences who is graduating with a Diploma in Management Information Systems. Gown (and hood) fees are automatically calculated. Click here to see photos of the different gowns and also the associated rental fees .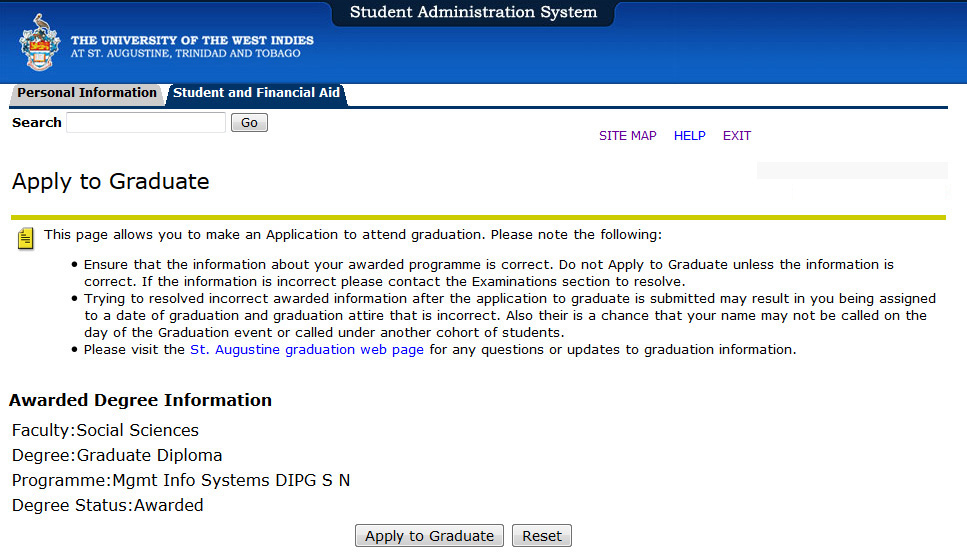 5. A Summary Screen will appear with your submitted application.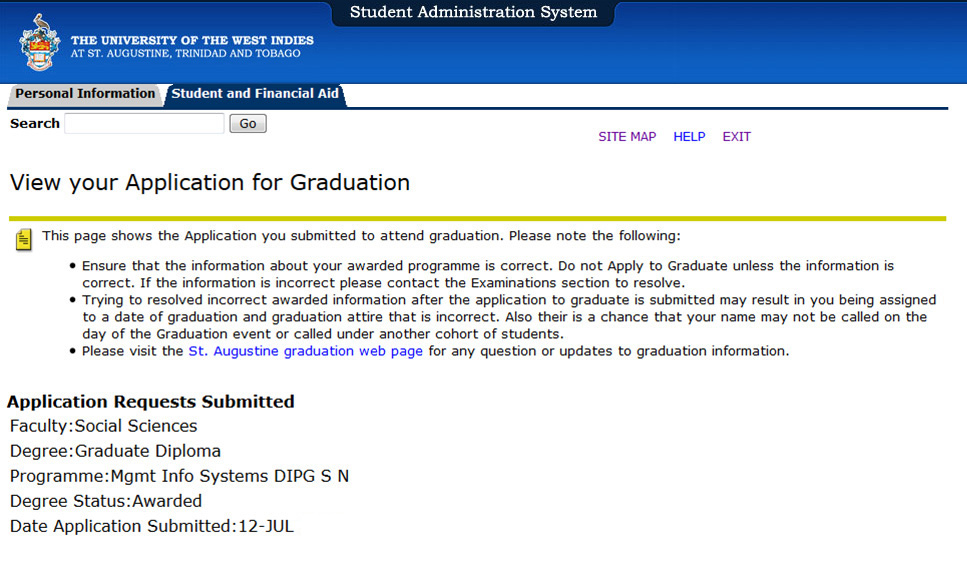 6. You have now completed the process!