Attire & Gowns
What to Wear?
At The UWI, all undergraduate and postgraduate robes (with the exception of Doctoral candidates) are blue princetta while doctoral robes are red. Non-degree graduates wear a calf-length scarlet gown. In this formal ceremony where graduates will be presented to the Chancellor, Robert Bermudez, graduands are required to wear academic dress as follows:
Female Graduands are required to wear white only. Dresses or long pantsuits are acceptable with black shoes having sensible heels since you will be standing for long periods of time.
Please note: other colours, short pants, skirts mid-thigh and above, and tight-fitted garments are unacceptable. Please be guided accordingly.
Male Graduands are required to use formal wear/dark lounge suits.
All Graduands must comply with these requirements.
Gowns & Hoods
Non-Degree Awards
(Certificate, Undergraduate Diploma and Associate Degree Programmes)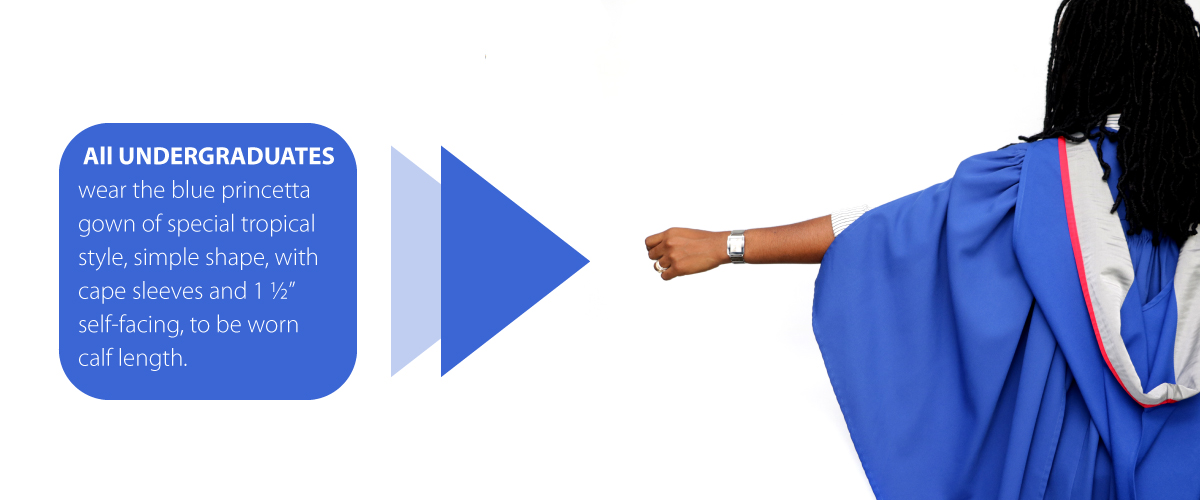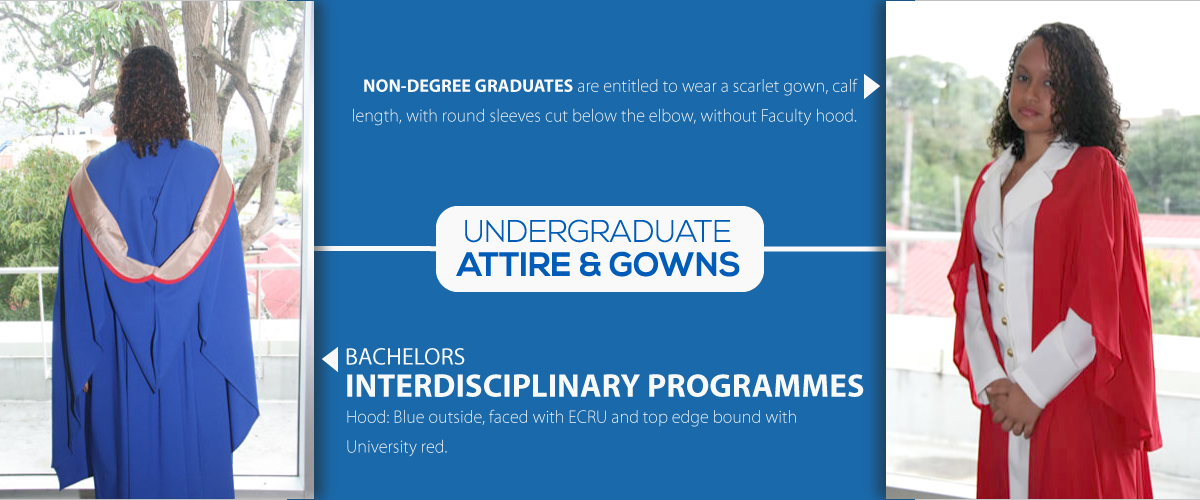 Undergraduates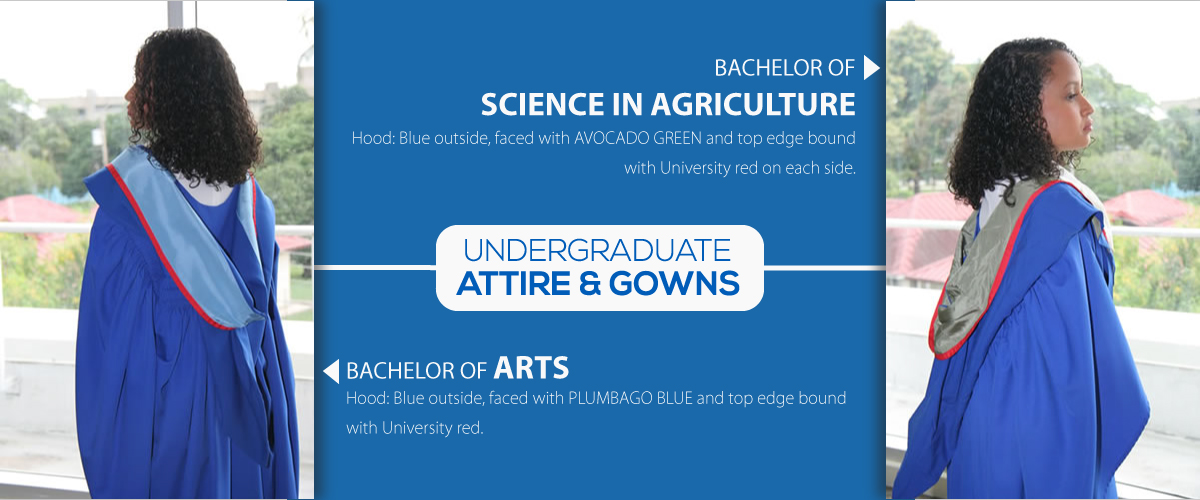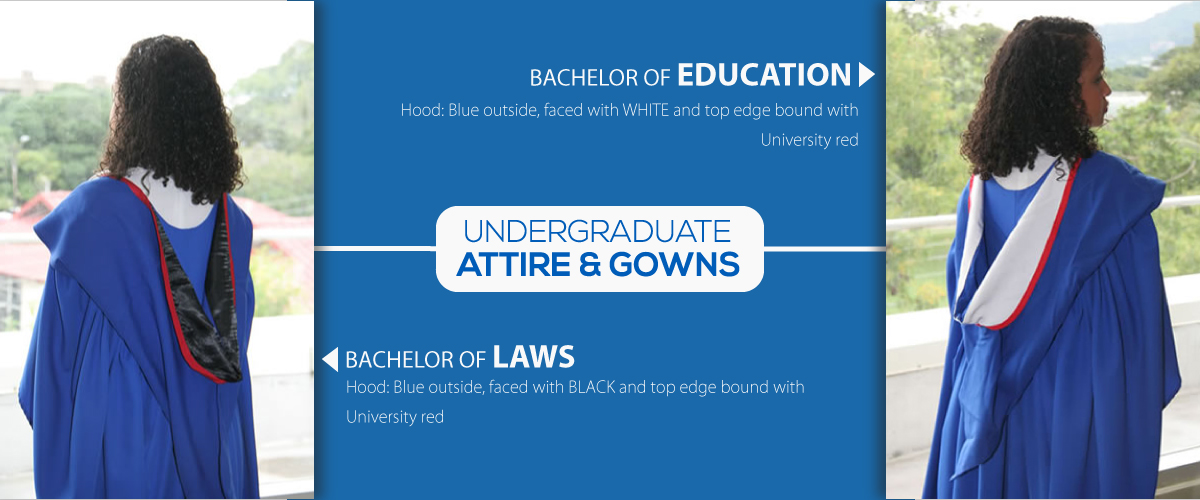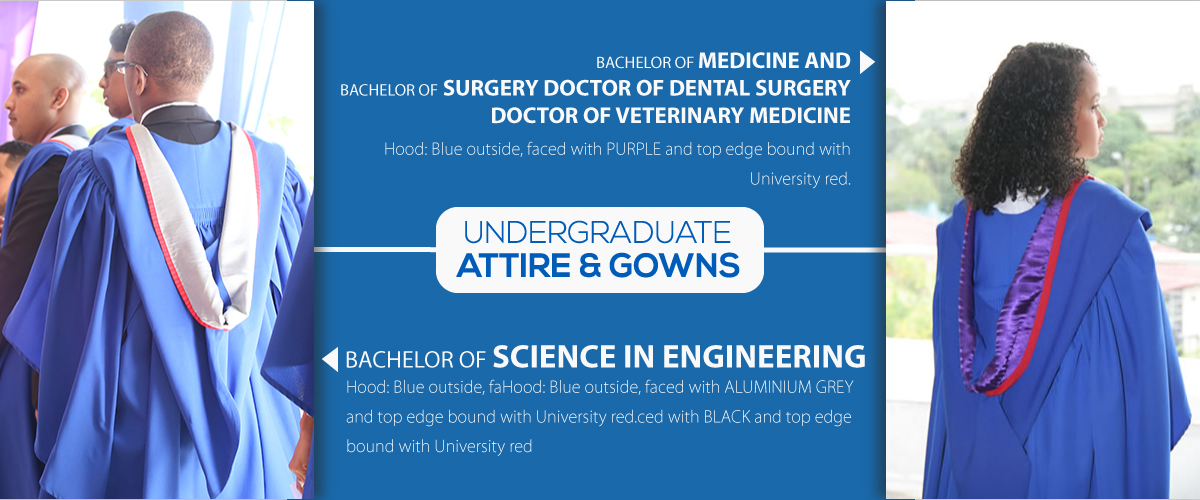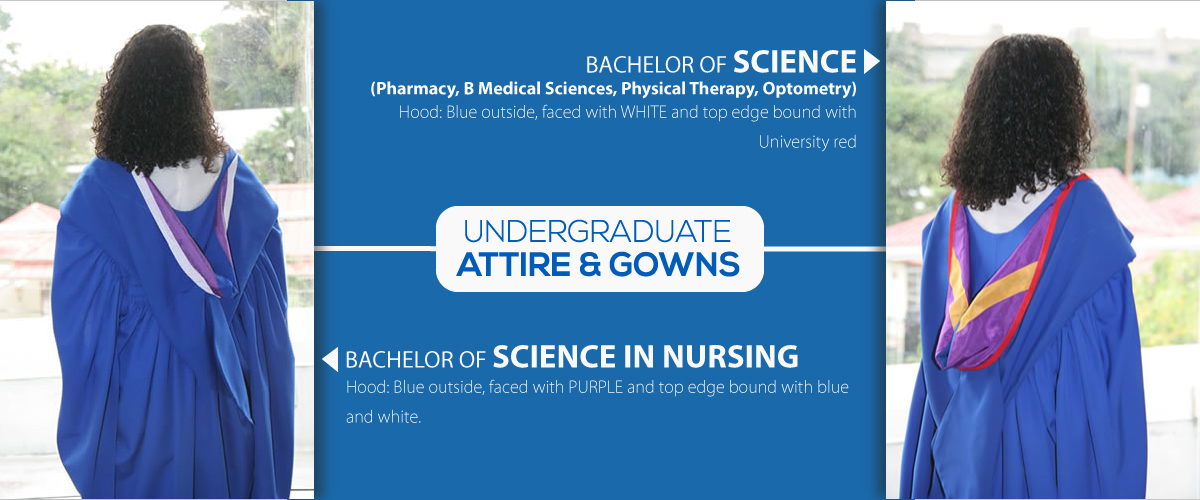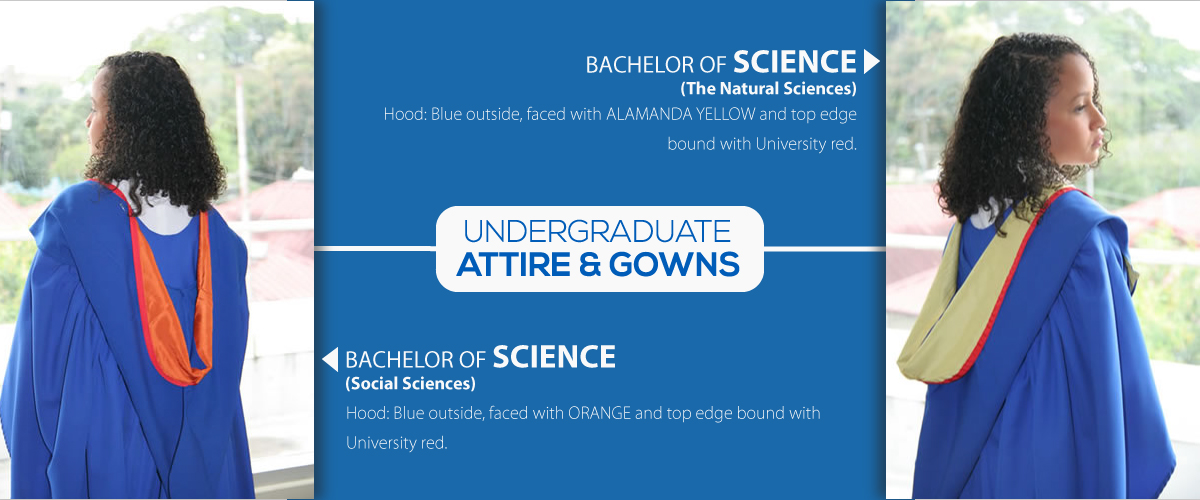 Postgraduates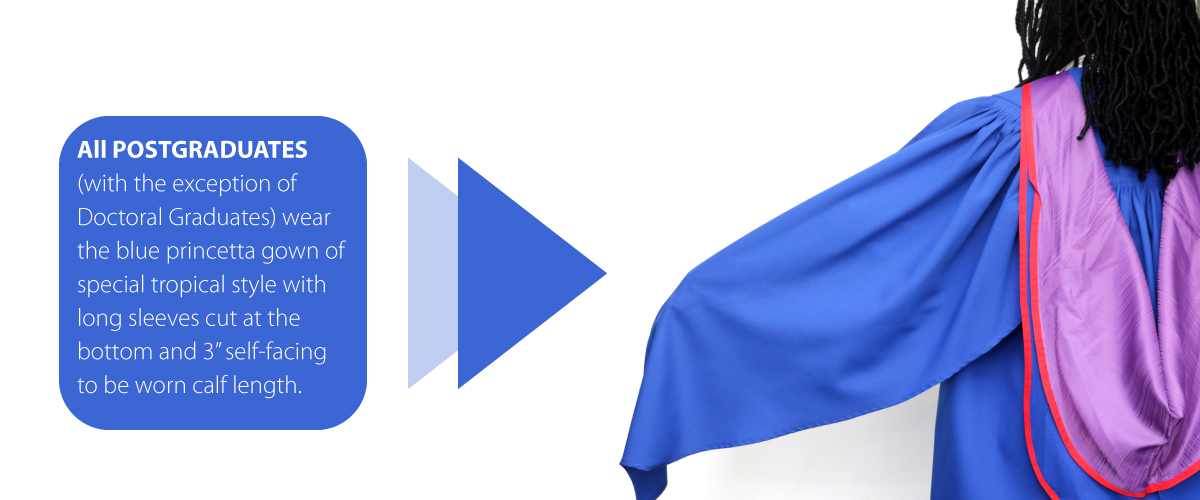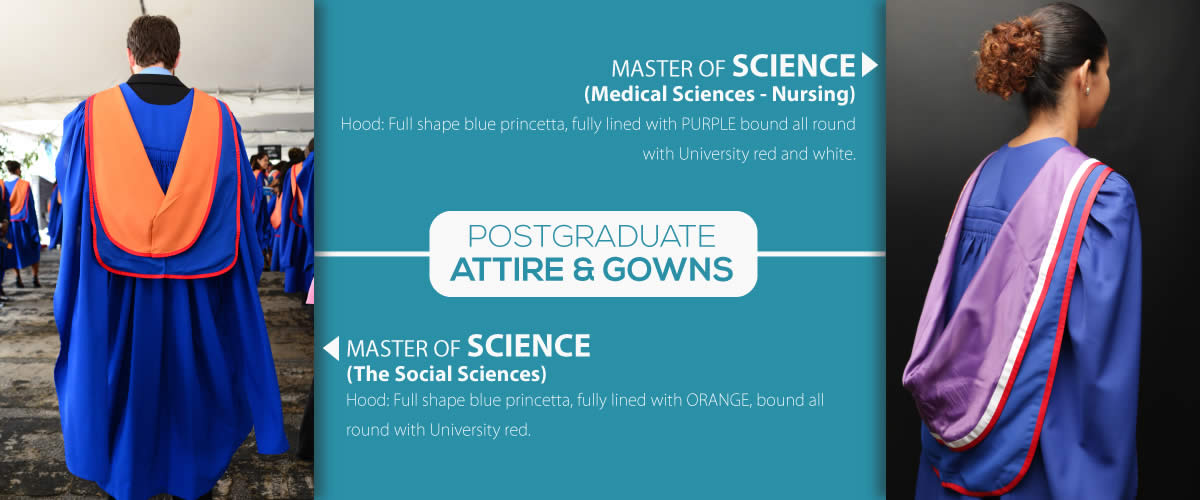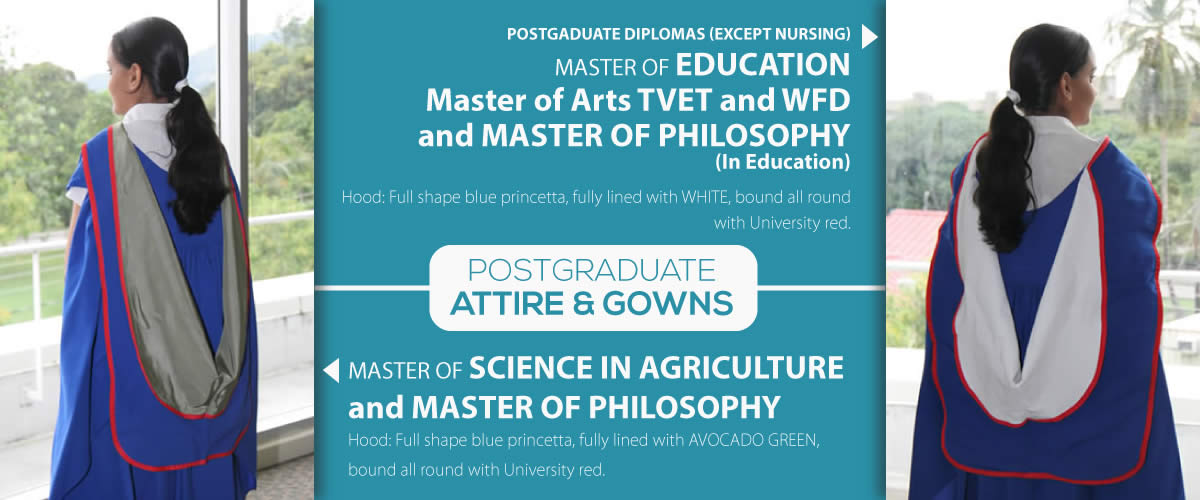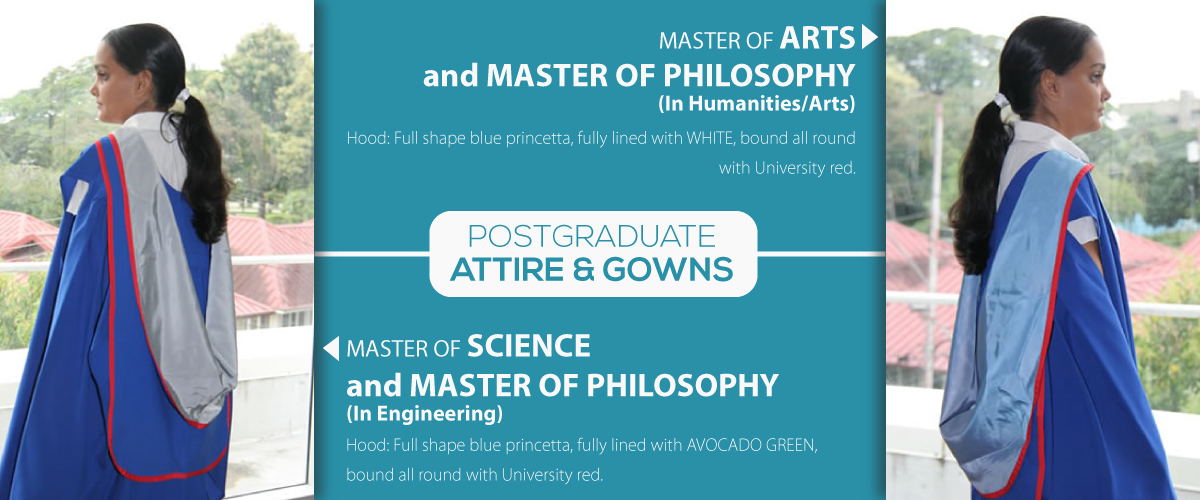 Doctoral Graduates