Attire & Gowns
What to Wear?
At UWI St. Augustine, all undergraduate, master's and doctoral robes are blue (Exams to verify).  In this formal ceremony where graduates will be presented to the Chancellor, Robert Bermudez, graduands are required to wear academic dress as follows:
Female Graduands are required to wear white only. Dresses or long pantsuits are acceptable with black shoes having sensible heels since you will be standing for long periods of time. Please note: other colours, short pants, skirts mid-thigh and above, and tight-fitted garments are unacceptable. Please be guided accordingly.
Male Graduands are required to use formal wear/dark lounge suits.
All Graduands must comply with these requirements.
Distribution of Gowns & Hoods
Gowns and hoods will be distributed at the Main Conference Room, 2nd Floor, Lloyd Braithwaite Student Administration Building on the following dates and times:
Monday September 30 - Friday October 4, 2019 | 9am – 6pm
Saturday October 5, 2019 | 10am – 4pm
(Please pay close attention to times indicated, as gowns will not be delivered outside of these times.)
Gowns and hoods must be carefully examined before receipt as on return they will either not be accepted in a damaged condition, or if accepted, a penalty fee will be charged on return.
Graduands will receive a personalized Rental of Gown and Hoods Form from the Examinations Section to use during the collection period. This pre-filled Gown Rental Form contains the following information:
Your name, ID and Faculty
Gown Rental Item Description and Rental Price
Penalty Fee Information
This form is to be printed in duplicate (2 copies) and brought with you when collecting your academic regalia. These forms should be printed single sided on Letter sized paper.
1 Copy is for use by the Bursary and the Lower Section of this copy is to be kept for your records. This is used to process your refund upon return of the regalia.
1 Copy is for use by the Examinations Section
Each copy must be signed and/or stamped by the Bursary and Examination Section Representative.
Gowns/Hoods should be collected by the graduand only, as it is necessary to fit the gown to ensure that you have the correct size. 



Graduands should not launder gowns/hoods/caps as they will be cleaned prior to distribution. We invite you to go to the UWI Gown and Cap Size Chart  below to measure for your gowns and caps.
Not able to collect yourself?
You are reminded that in order for someone to collect your academic regalia, appropriate authorization must be provided with the following details:
Your UWI Card and National ID
Proxy's full name and National ID
Click here to download an Authorization Form
Return of Gowns & Hoods
Graduates are asked to return the rented Gowns and Hoods to the Main Conference Room in the Lloyd Braithwaite Building from Tuesday October 29th, 2019 to Monday November 4th, 2019 between the hours of 9.00 am to 6.00 pm. 
Please note: From Tuesday November 5th 2019, academic regalia must be returned to the Examinations Section, in the Lloyd Braithwaite Student Administration Building and penalties for late return will be applied.
Gowns & Hoods
Non-Degree Awards
(Certificate, Undergraduate Diploma and Associate Degree Programmes)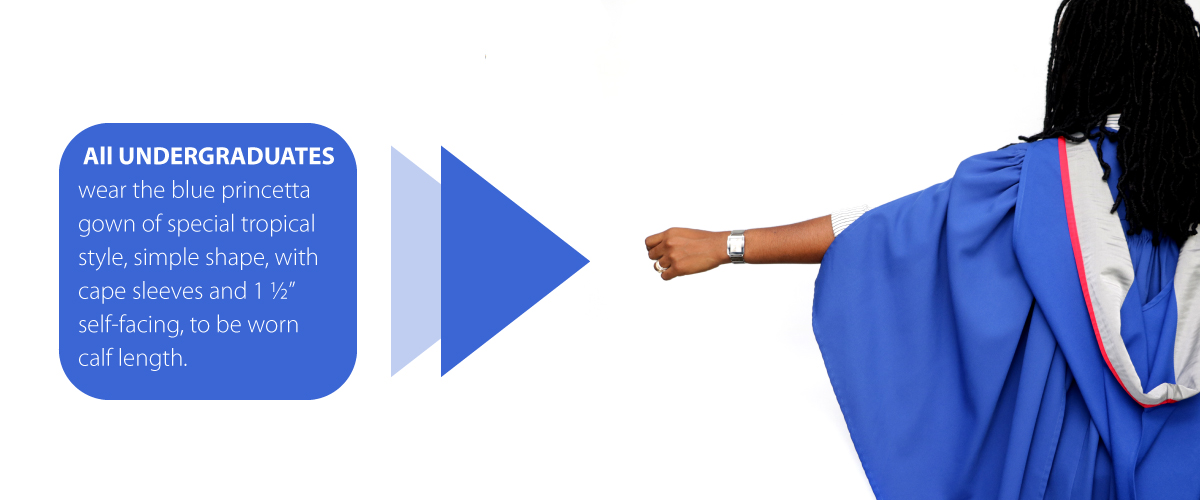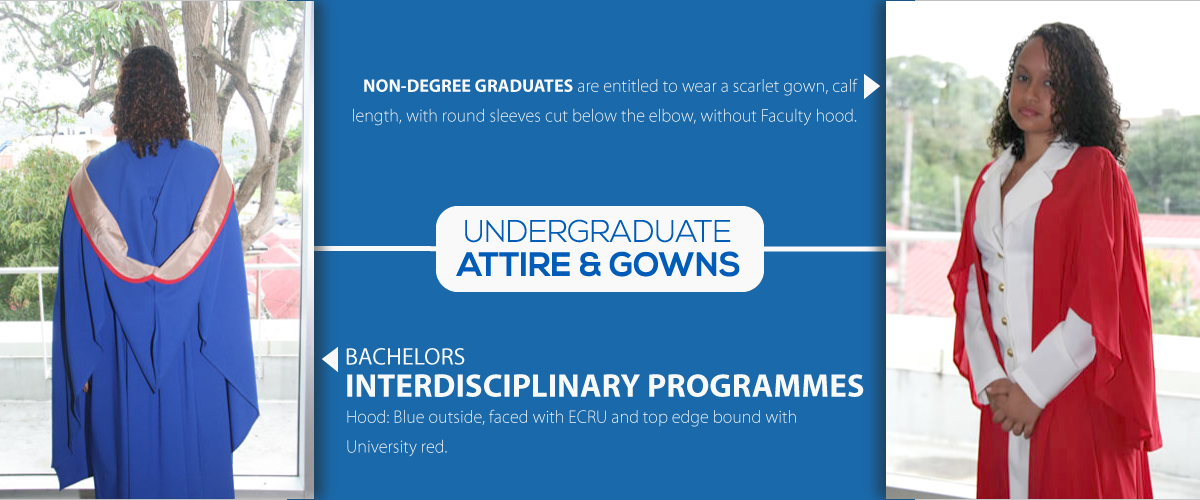 Undergraduates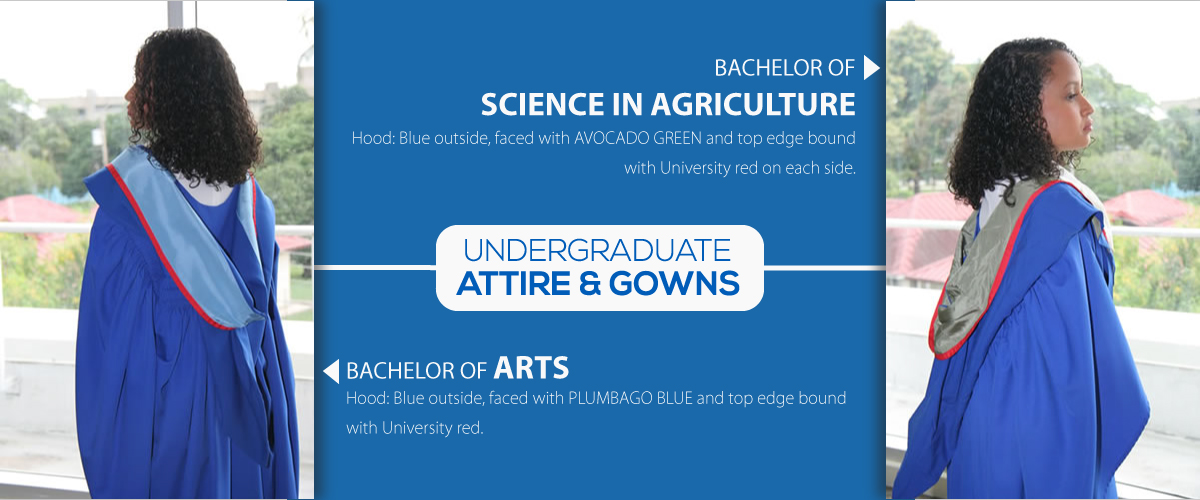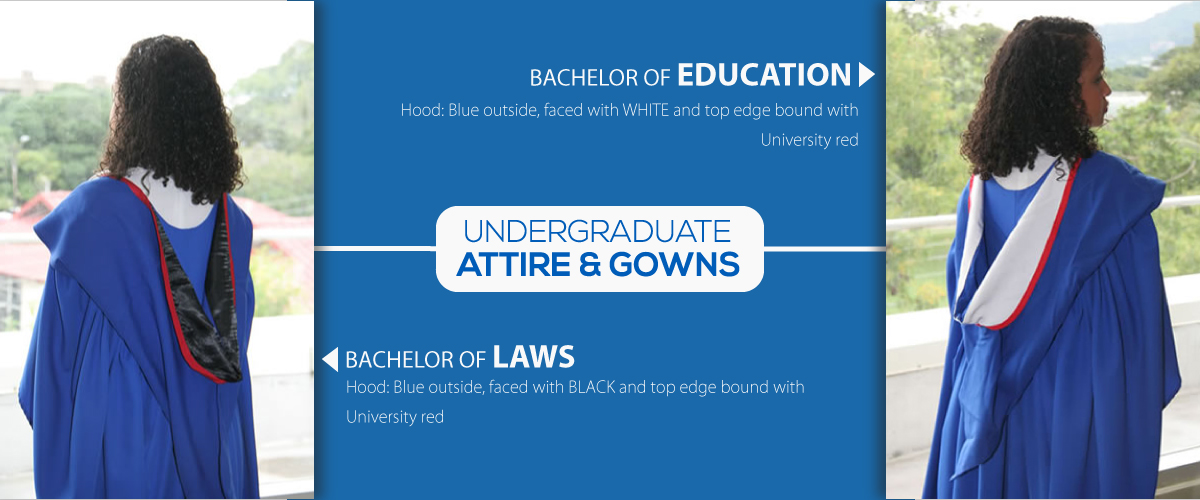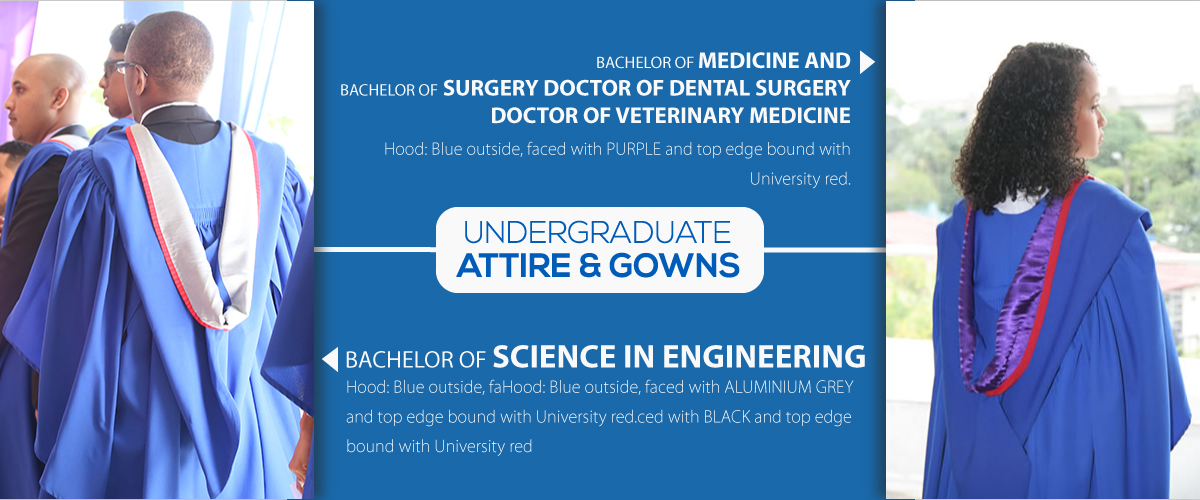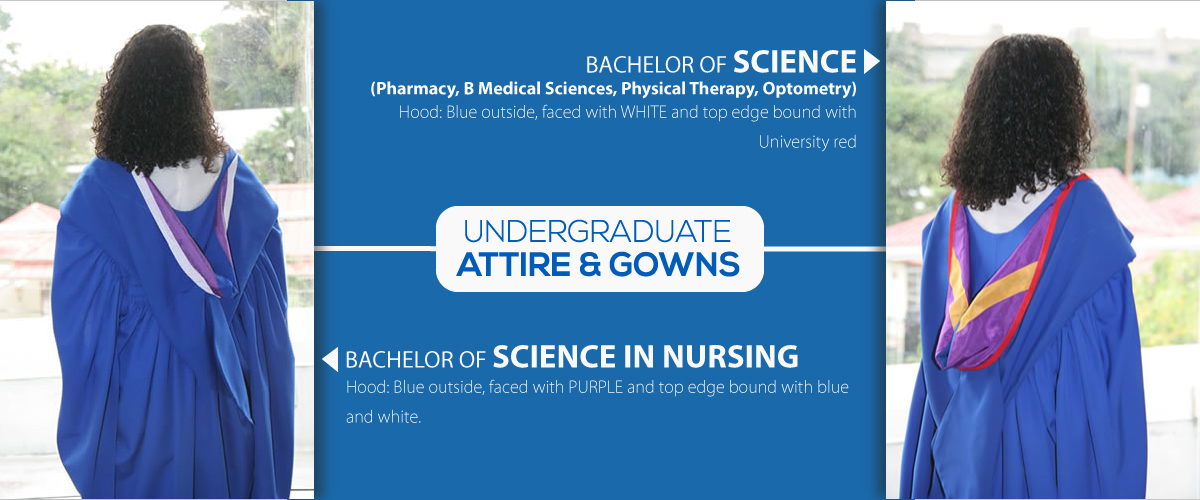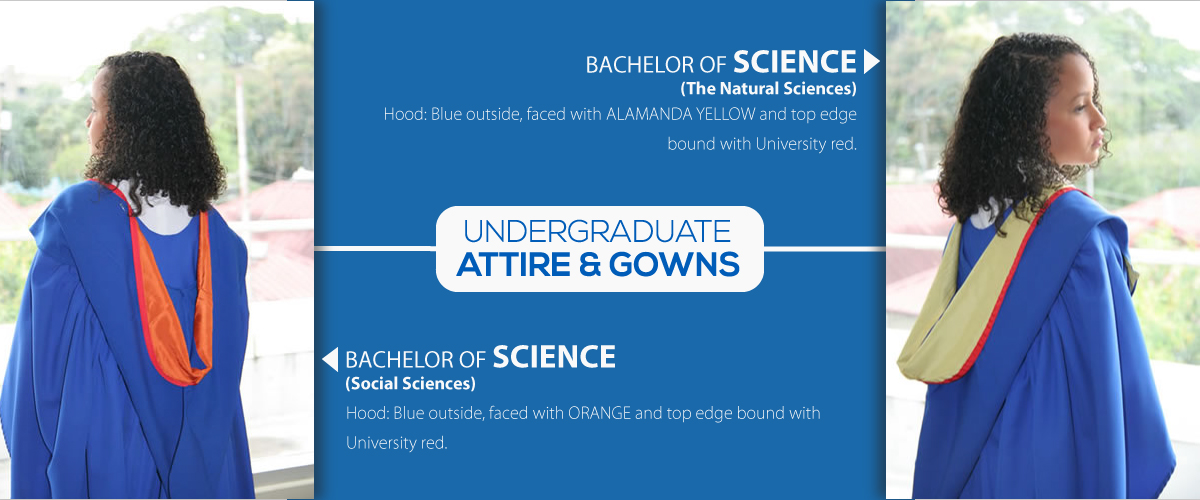 Postgraduates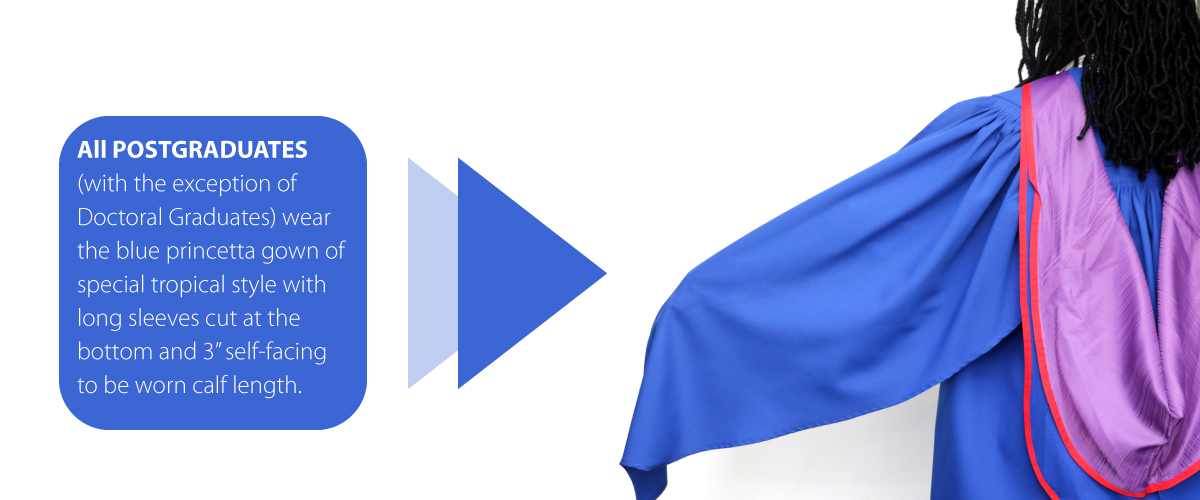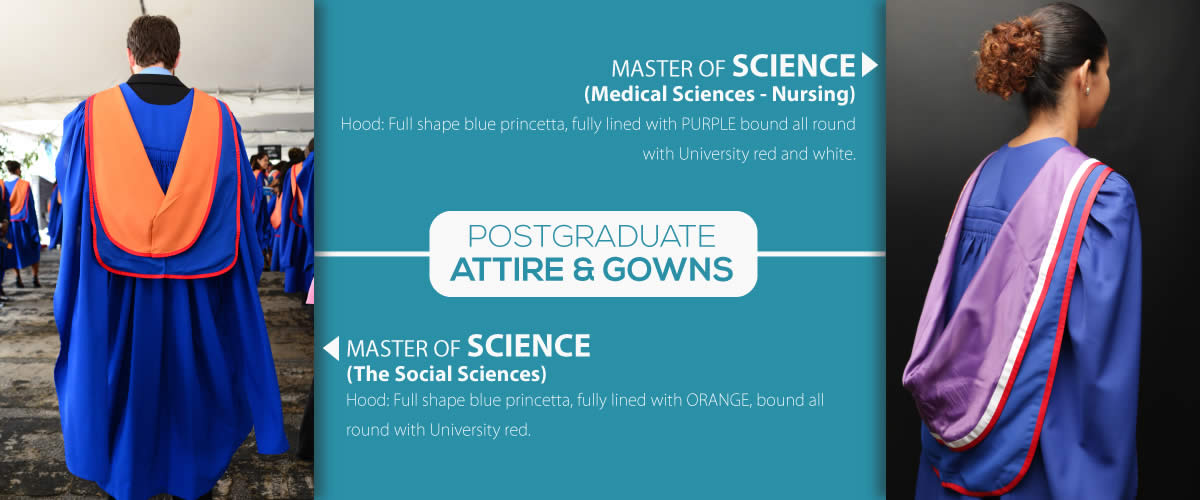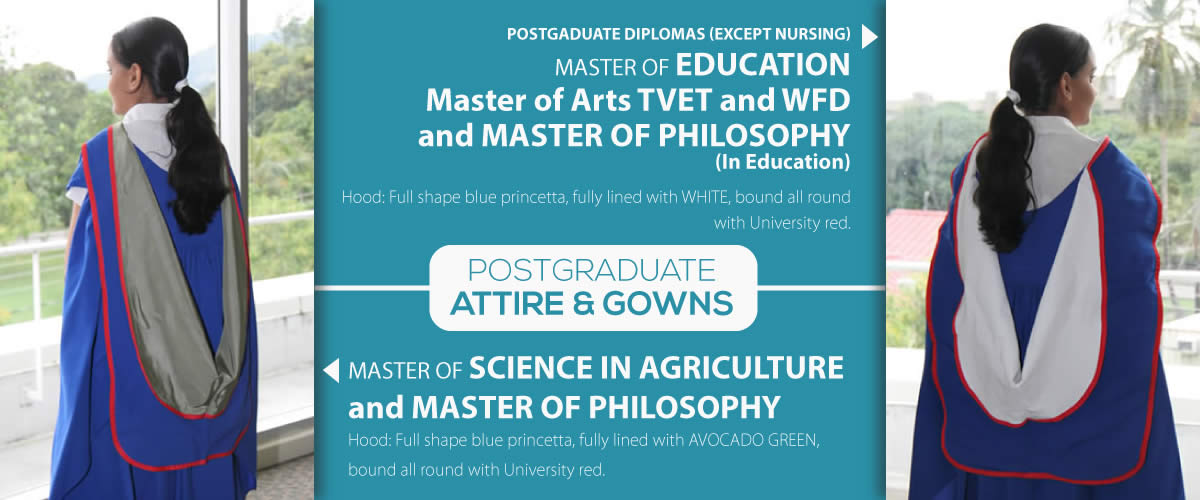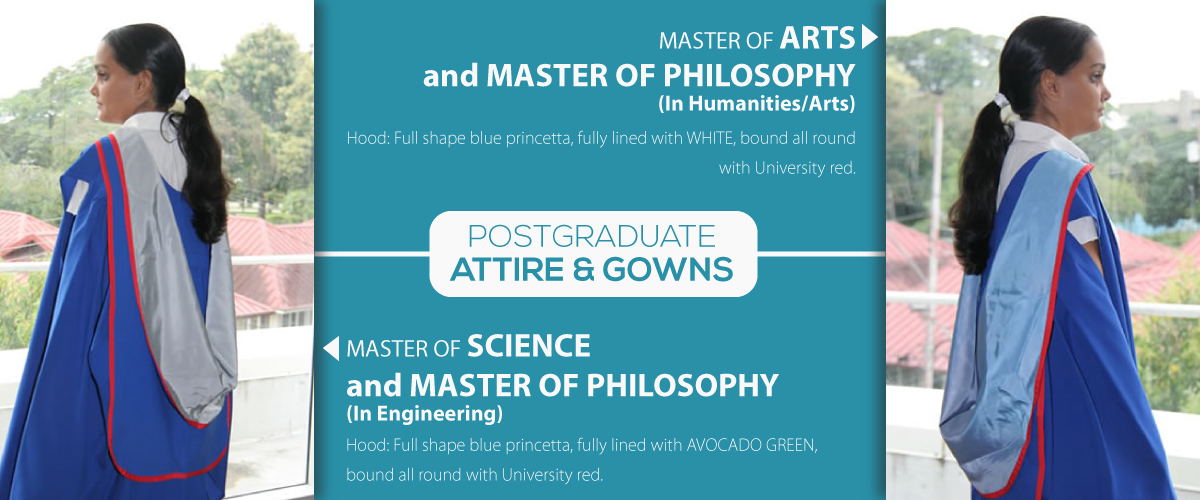 Doctoral Graduates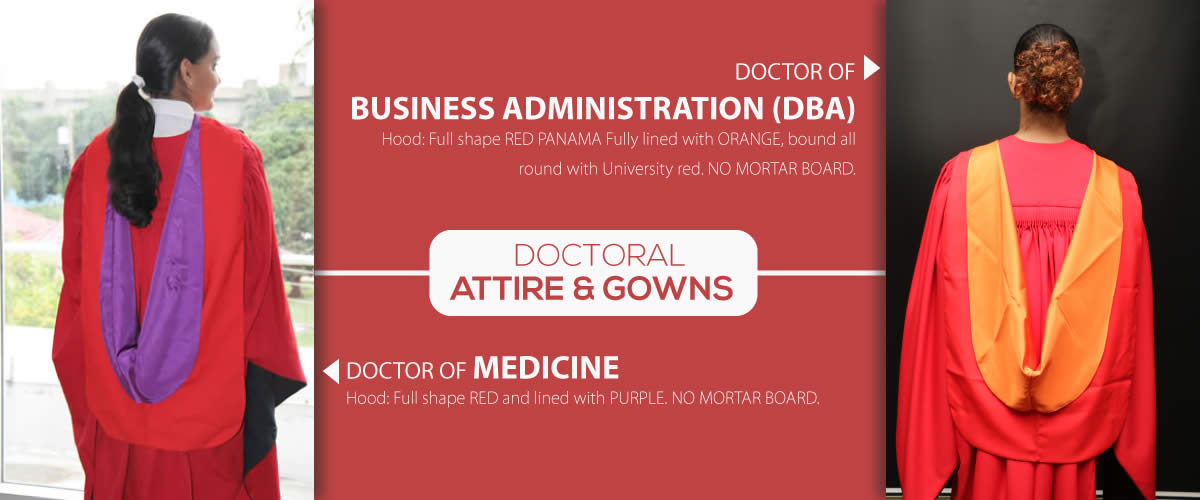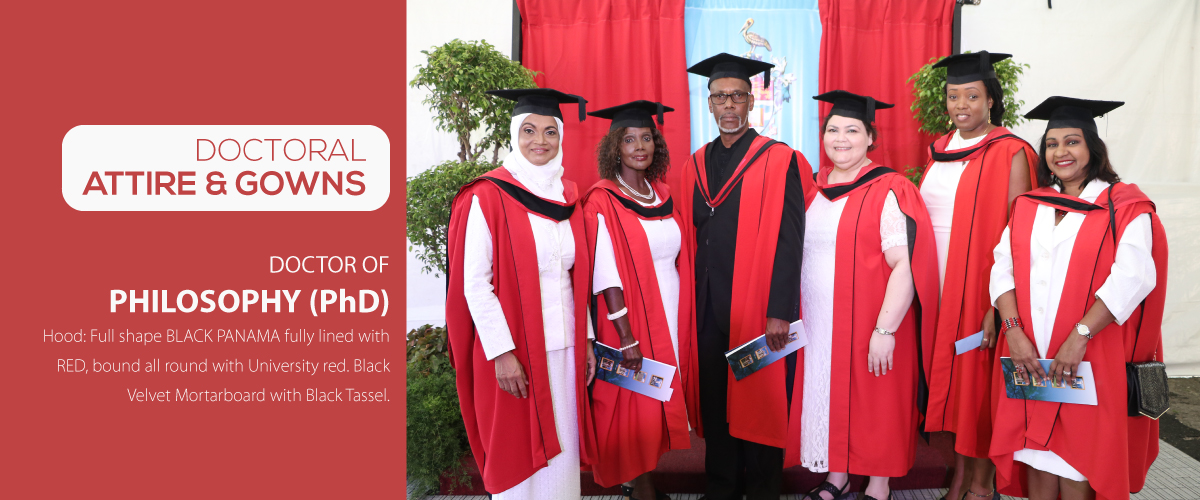 Gown Rental Fees
 

Total Deposit Payment

(TT$)

Rental and Cleaning Charges

(TT$)

Refund without penalties

(TT$)

Scarlet Gown

500.00

(180.00)

320.00

Bachelor's Gown & Hood

700.00

(275.00)

425.00

Master's Gown & Hood

850.00

(270.00)

580.00

Doctoral Gown & Hood

(Doctor of Medicine)

1850.00

(270.00)

1580.00

Doctoral Gown, Hood & Cap

(PhD., DBA)

2100.00

(330.00)

1770.00